See the world in five seconds with 14 minimalist travel guides
Minimalist travel – A flying visit to a tourist hotspot can give you the chance to focus on the most important sights without getting bogged down by endless queues and sore feet. So why not try a minimalist holiday, where you strip away all of the excess baggage and get right down to the core of what makes each destination truly special?
Here's some ideas for you along with minimalist travel posters from Expedia:
Berlin (Germany)
Germany's most famous city was a symbol of division for much of the last century, but today it's a forward-looking destination with plenty of historical significance. From the Brandenburg Gate to the TV Tower, there's lots to see in Berlin and you can combine the past with the present by cycling the Mauerweg, a trail that follows the route of the old Berlin Wall.
David Einhorn Buys Three New Stocks: These Are The Names And Theses (Q3 Letter)
David Einhorn's Greenlight Capital funds returned 5.9% in the third quarter of 2020, compared to a gain of 8.9% for the S&P 500 in the same period. This year has been particularly challenging for value investors. Growth stocks have surged as value has struggled. For Greenlight, one of Wall Street's most established value-focused investment funds, Read More
Infographic via Expedia
Buenos Aires (Argentina)
An exuberant city, Buenos Aires is Spanish for fair winds and it can be a breath of fresh air for the jaded traveller too. Amongst the colorful sights you need to see are the painted houses of La Boca and the blossoms over Floralis Genérica in Plaza de las Naciones Unidas. In the evening, get your dancing shoes on and get to a Milonga to join a tango.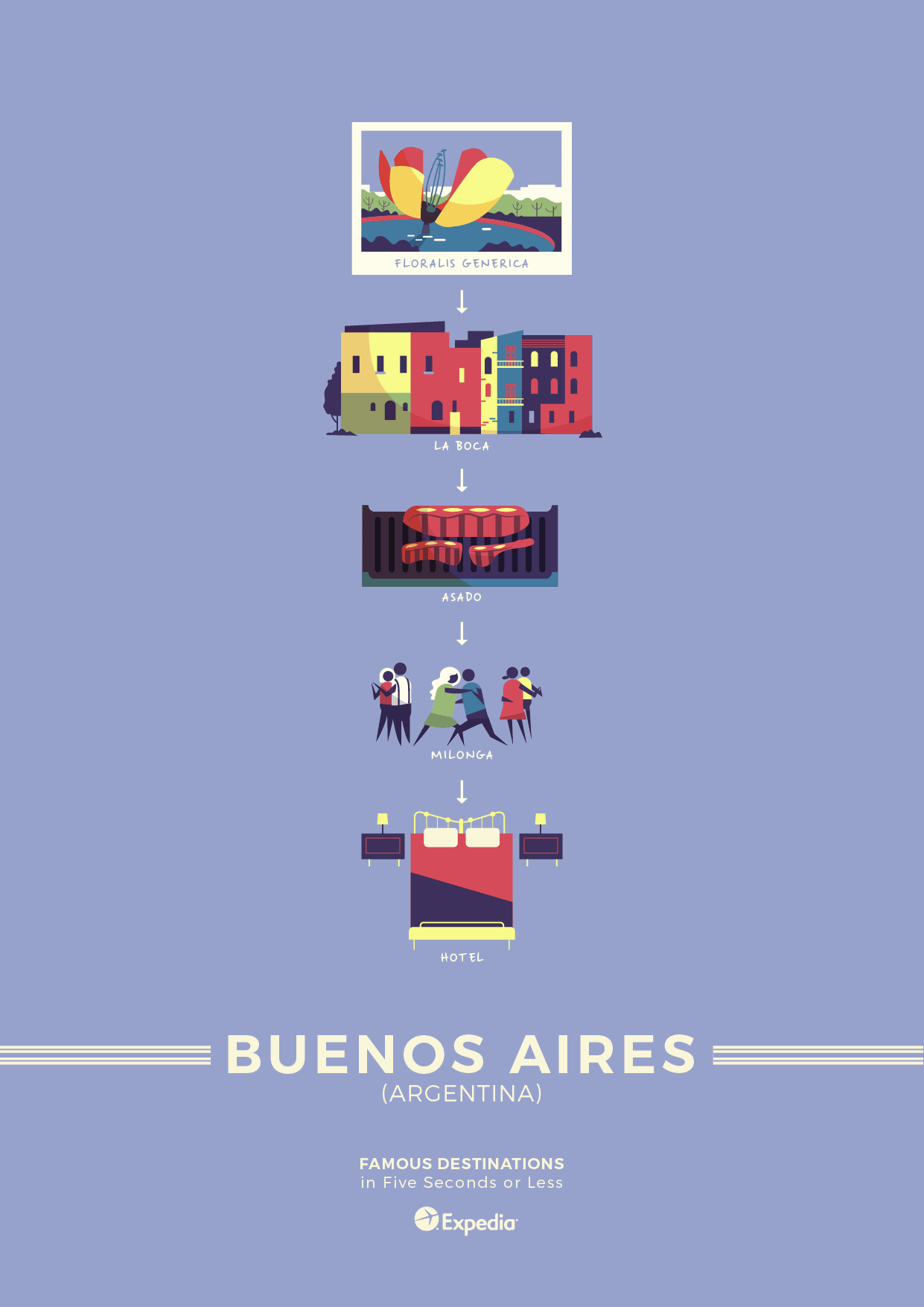 Cape Town (South Africa)
So many cities have iconic photos you'll want to get, whether for Instagram or your own scrapbooks, and Cape Town certainly has that in Table Mountain. Bloubergstrand is the place to go to get that perfect shot, and other musts on your flying visit including experience as diverse as eating meat stew and seeing the noisy penguins on Boulder Beach.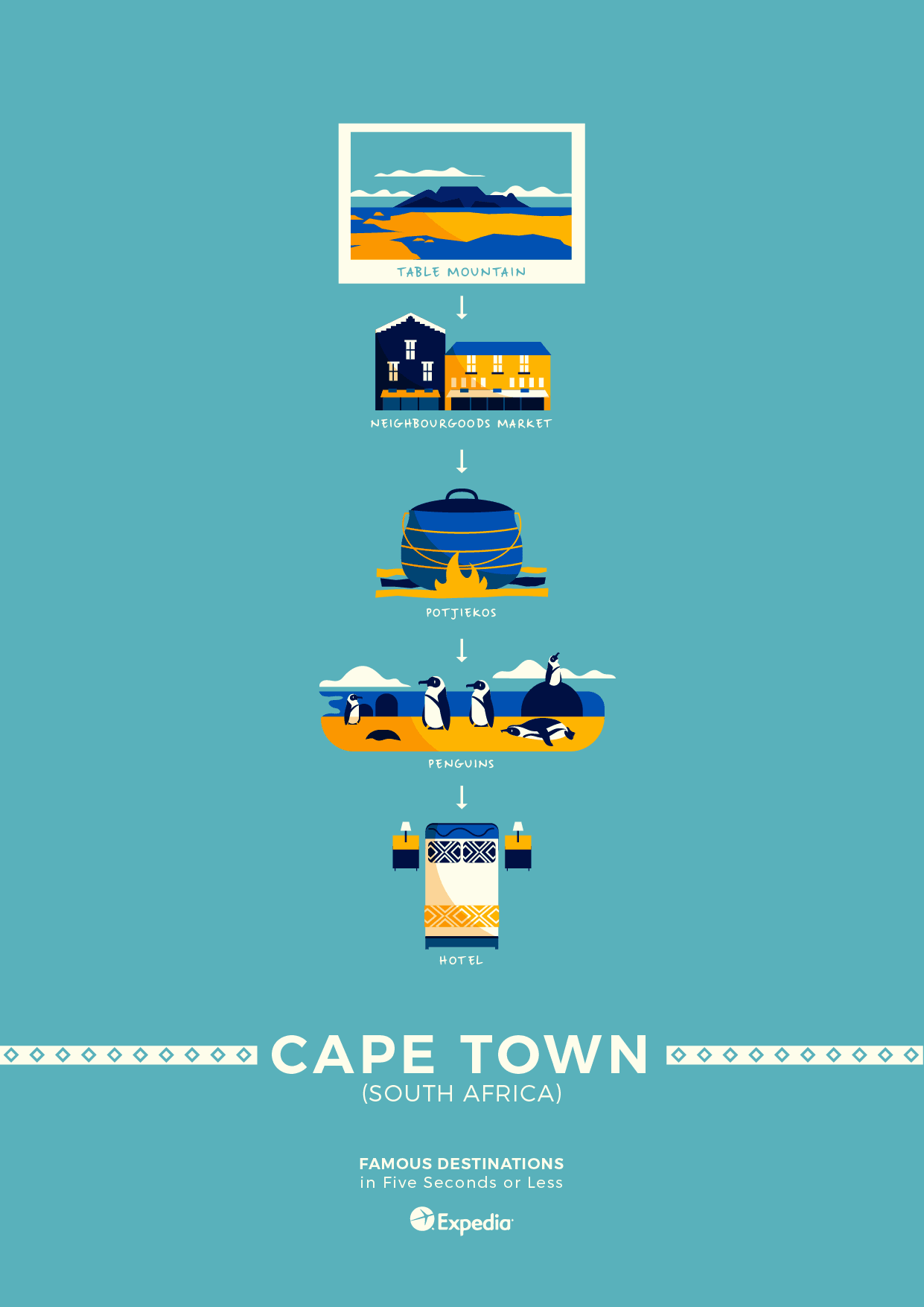 Dubai (UAE)
Over the last couple of decades, Dubai has come from nowhere to be a regular fixture on everyone's bucket list. That's not hard when its sights are spectacular as the Burj Khalifa and the Burj Al Arab, and if you want to get that one photo of the latter's famous sail-like design, Palm Jumeirah is the place to head to. And then, of course, there's the obligatory camel ride in the desert.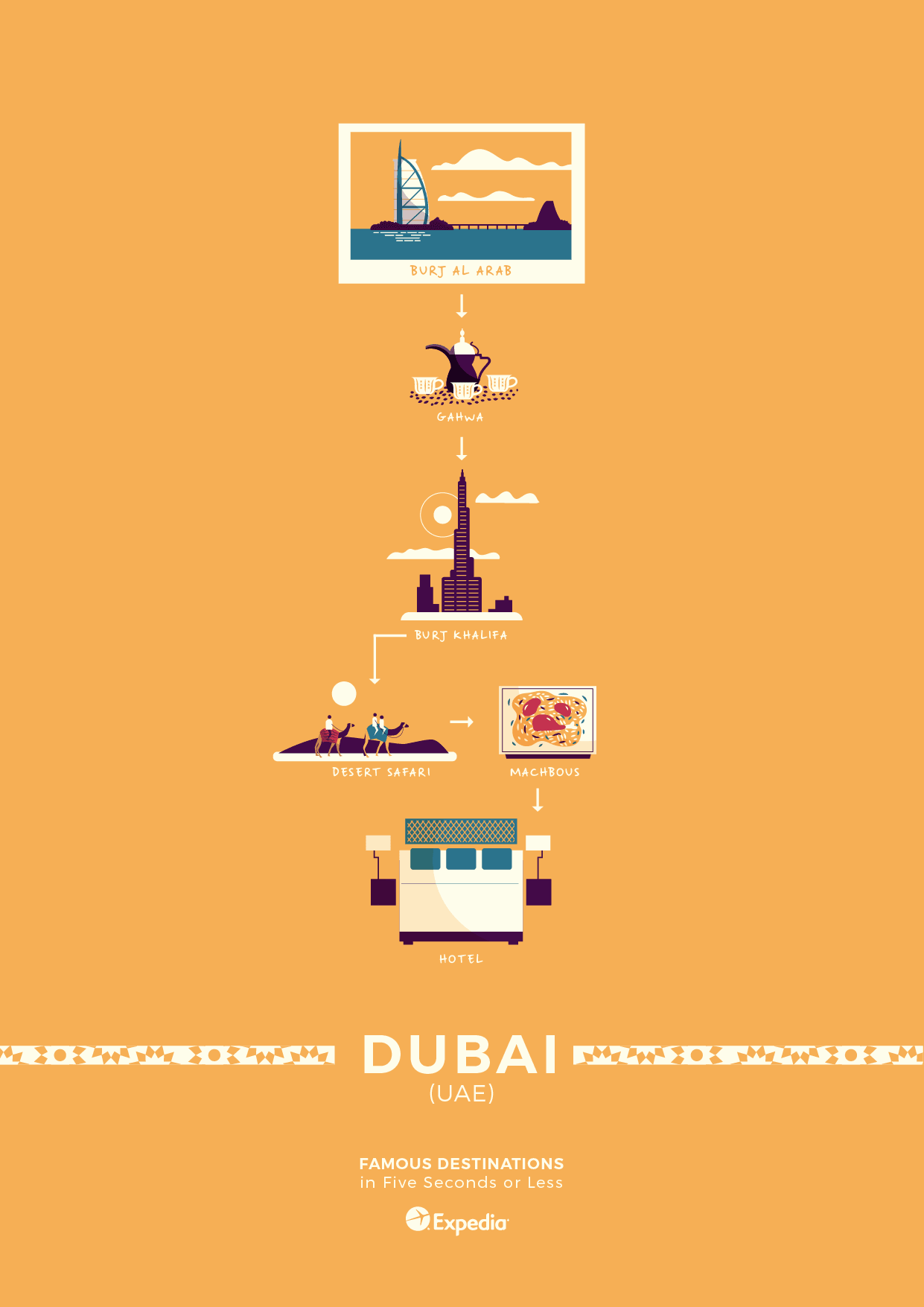 Havana (Cuba)
A stunning city frozen in time by the trade embargo, Havana's famous 1950s style American cars are the only way to get around when you aren't strolling and enjoying the colorful streets and buildings. You can see even more historic vehicles in the Museum Of The Revolution, including Fidel Castro's tank and yacht.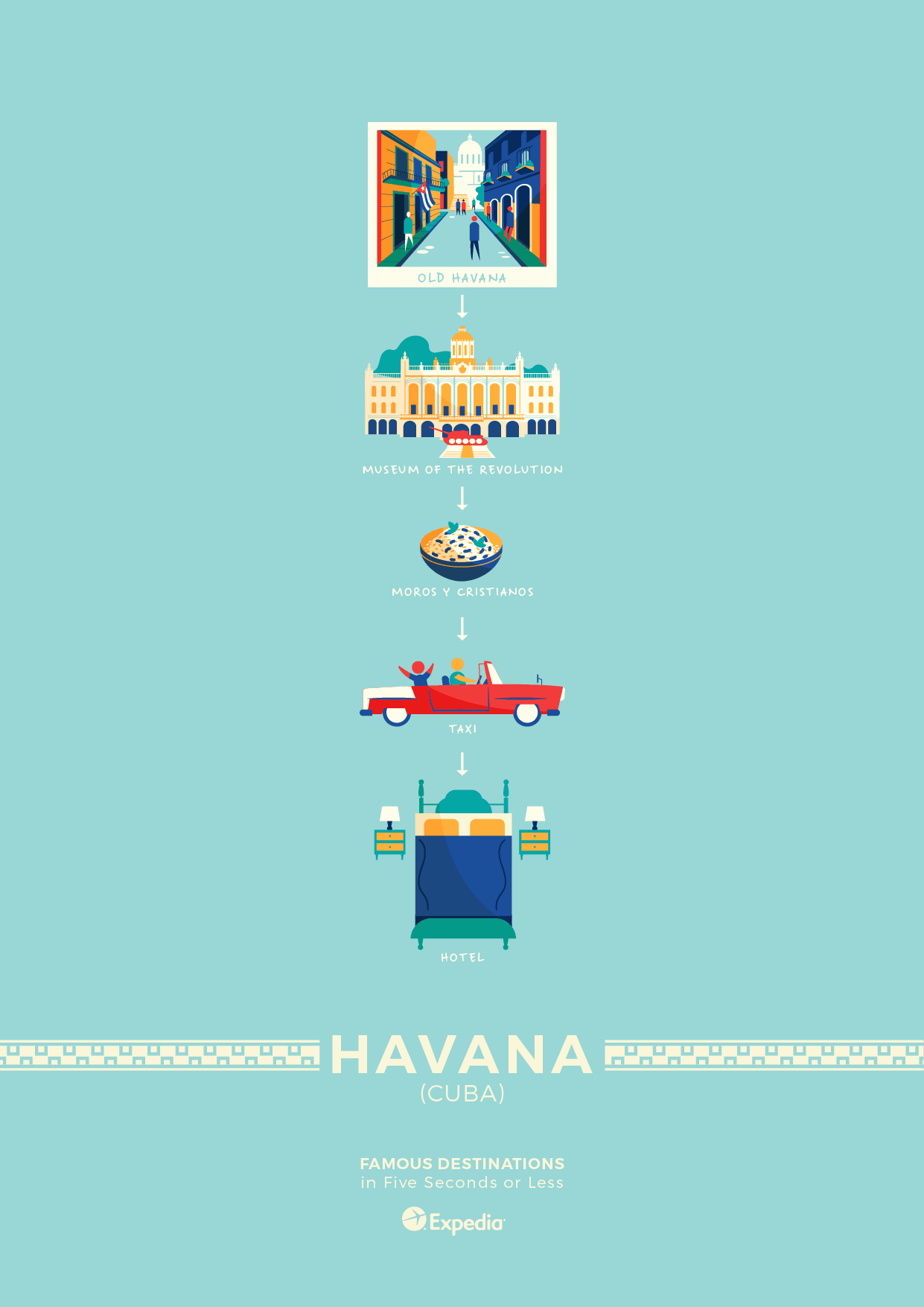 London (England)
There are so many ways to enjoy the best of London, but no visit would be complete without a trip to Buckingham Palace to say hi to the Queen, the Tower Of London to see what happens (not really) to people who anger her, with a stop off for some fish and chips on the way.
Los Angeles (United States)
We've all seen so much of Los Angeles in the movies, but what makes for the quintessential LA experience? The view from the Griffith Observatory to the Hollywood sign is certainly a part of it, as is the Walk Of Fame and then a trip to Warner Bros Studio for a real flavor of Tinseltown life. For a taste of LA's melting pot fusion, try some tuna tartare.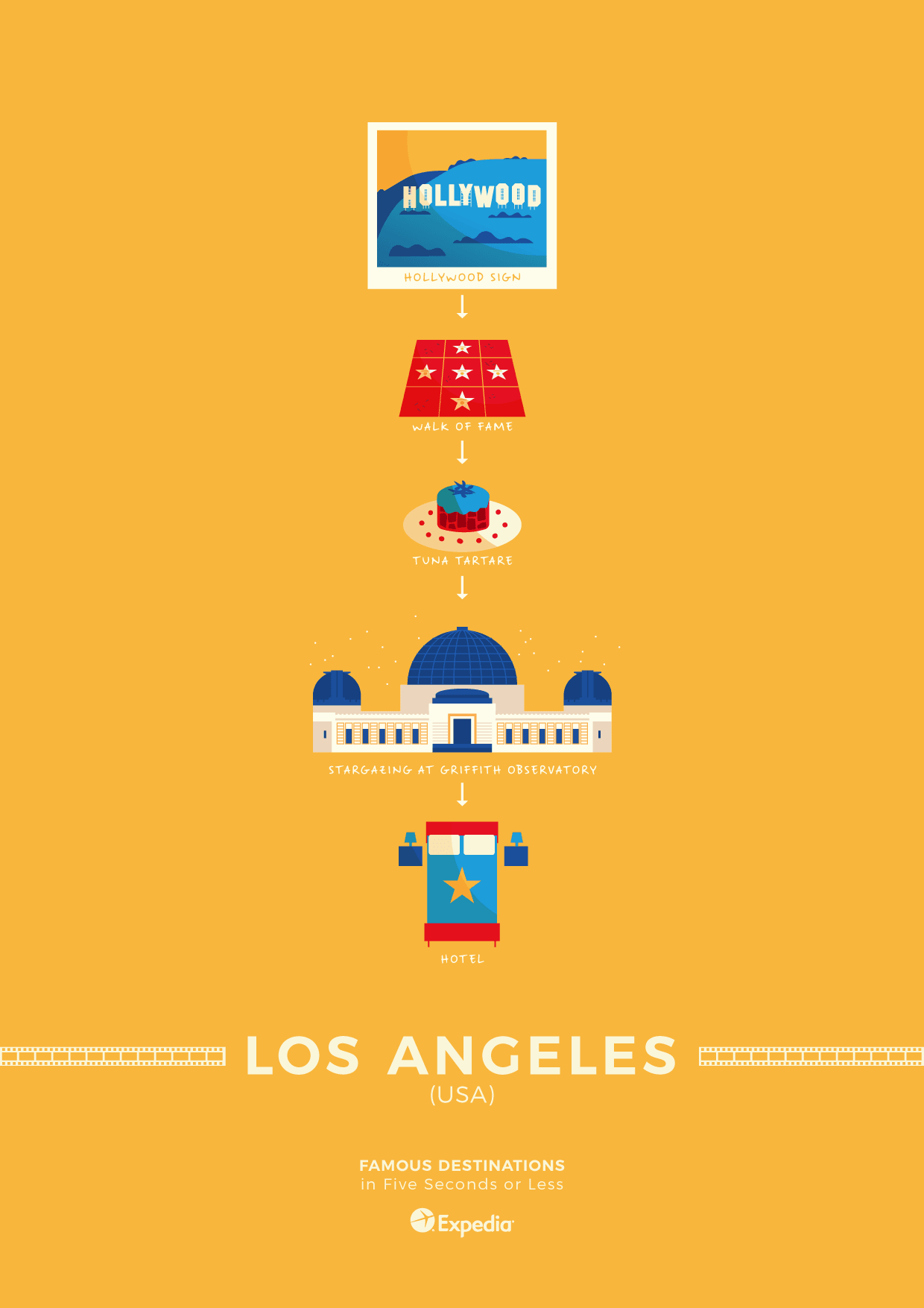 Paris (France)
Elegance, sophistication and history are on the menu for this Parisien dish, so we'd recommend getting a snapshot of the Eiffel Tower from Place du Trocadero, followed by a stroll around the Louvre and finishing off surrounded by the dead bodies of over 7 million people. That's in the Catacombs, by the way.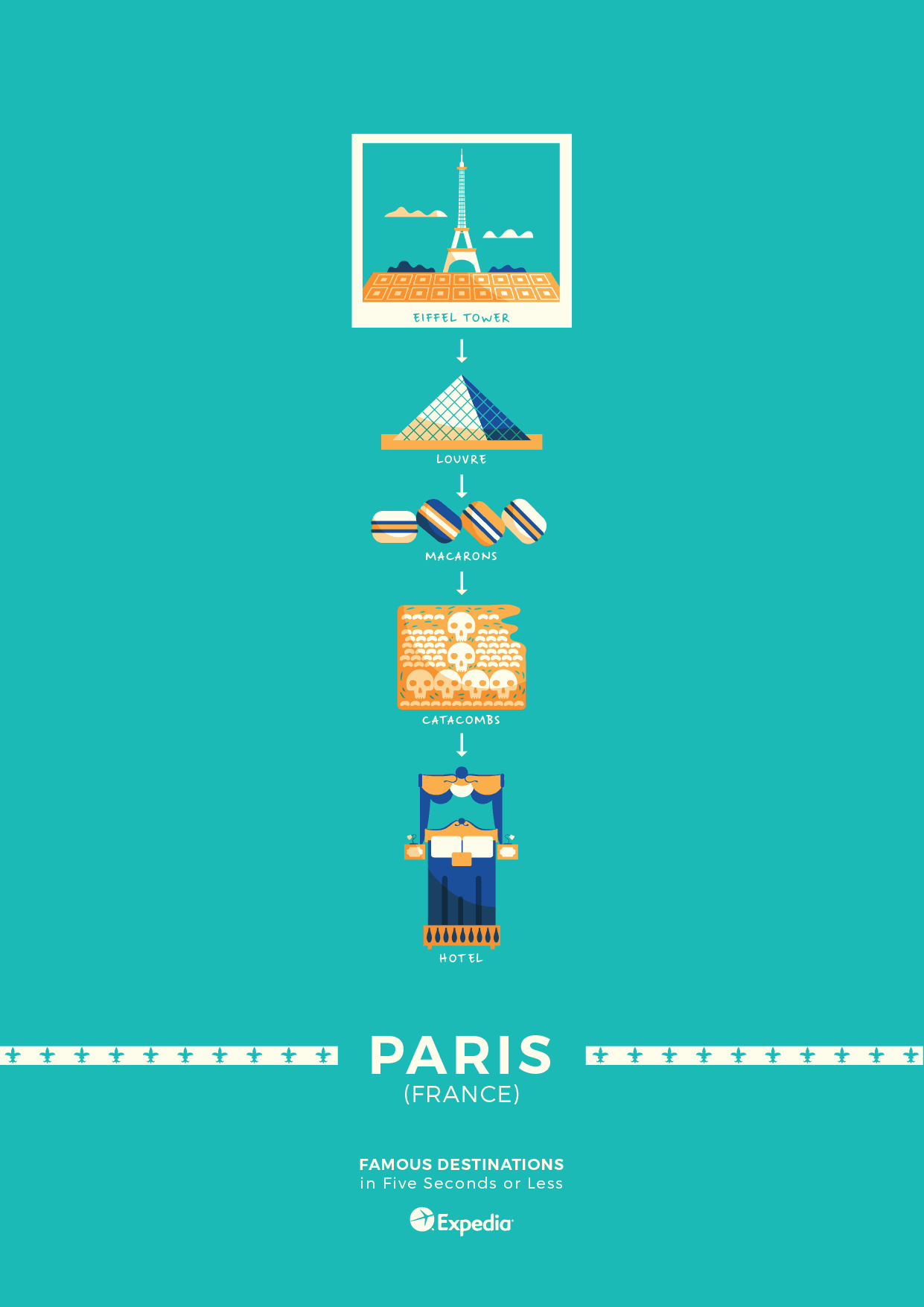 Serengeti (Tanzania)
How can you possibly get a snapshot of something as huge as the Serengeti? Like this. If you want to see lions, cheetahs and leopards, head to the moru kopjes, while the Mara River crossing is the place to see 1.7million wildebeest migrating, if that's more of your time of thing.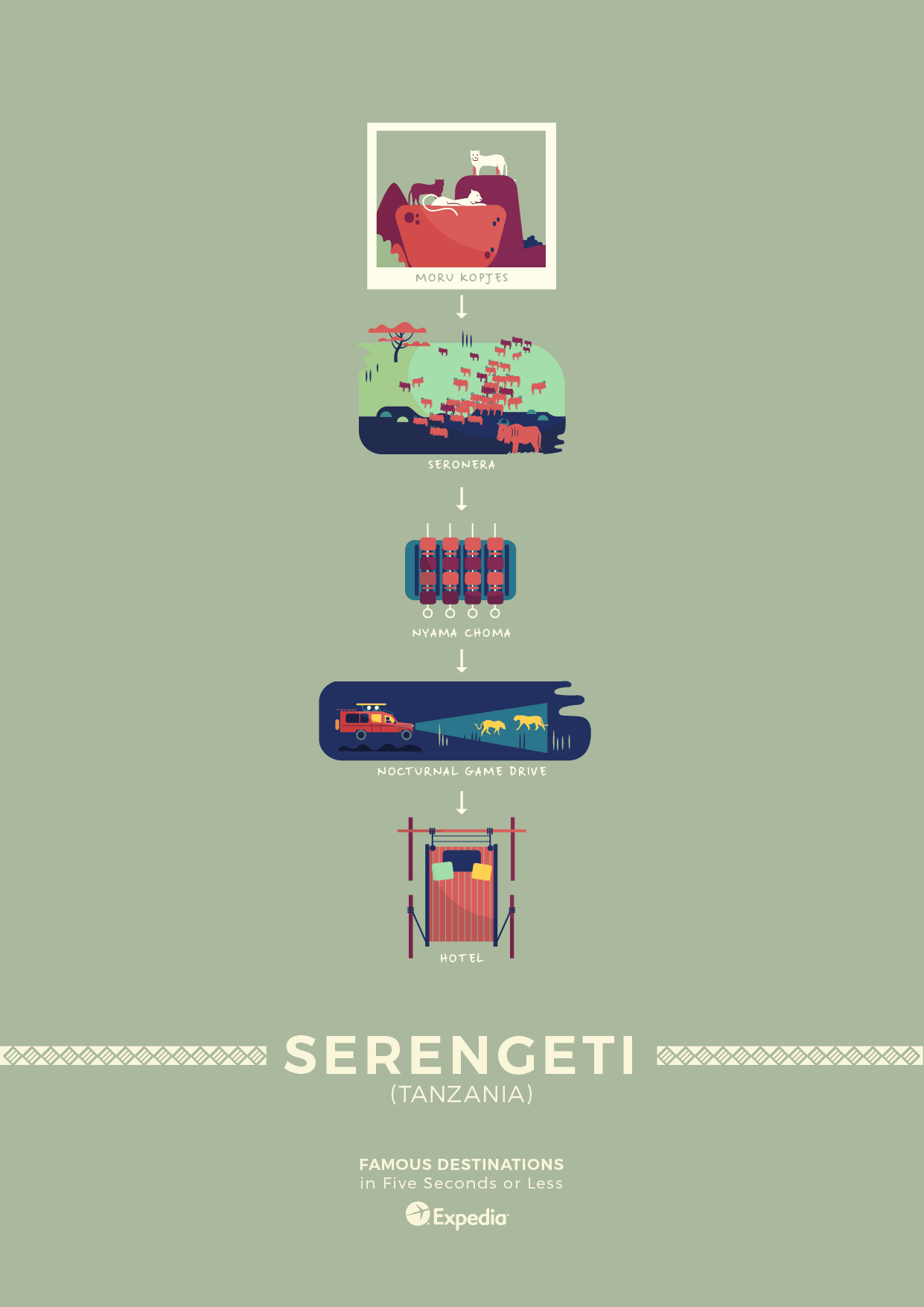 Siem Reap (Cambodia)
Delve into ancient history in Siem Reap by visiting nearby Angkor Wat, which is over 800 years old and then get a flavor of Cambodian life by visiting the floating village of Kompong Khleang. Get the perfect finale (and photo opportunity) by climbing Phnom Bakheng to see the sunset.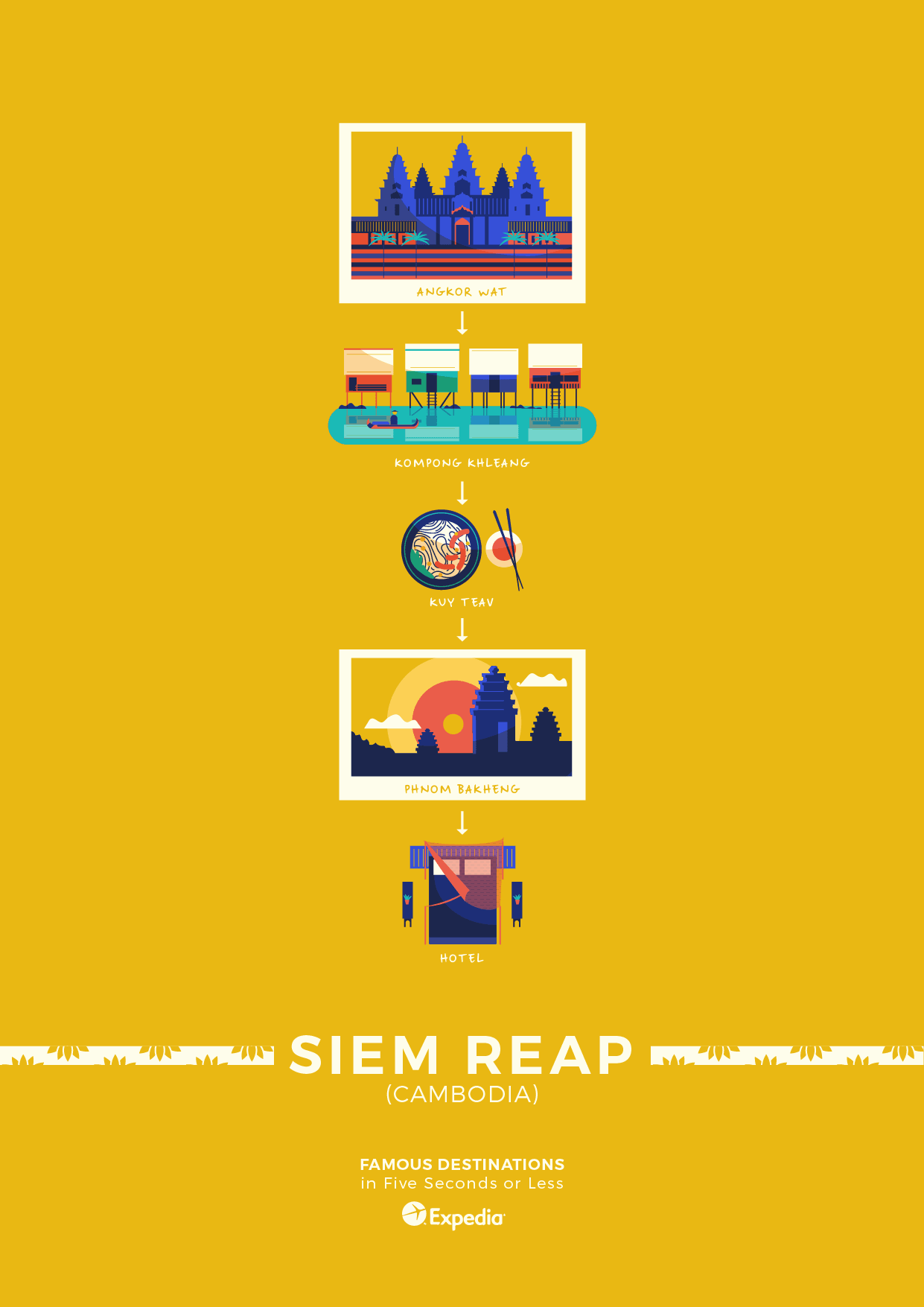 Sydney (Australia)
How do you get the best possible photo of Sydney's most famous sights (the Opera House and Harbour Bridge)? By getting yourself to Mrs Macquarie's Point, that's how. Then hit the surf at Bondi Beach before climbing Harbour Bridge to check out some more incredible views.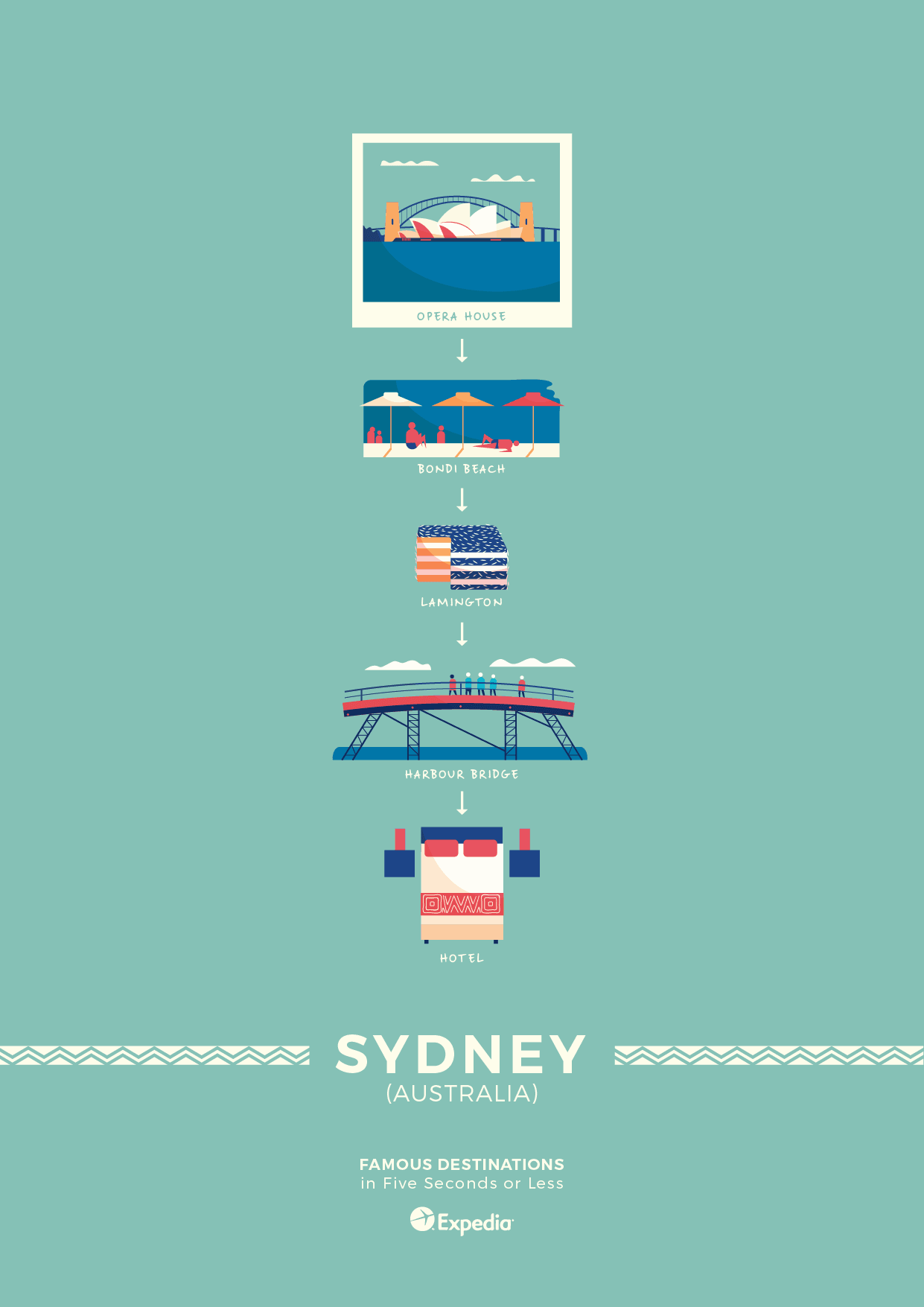 Toronto (Canada)
The essential spot for a Toronto photoshoot is at Humber Bay Park, where you can not only get a great shot of the CN Tower and the rest of the skyline, but also snap a few selfies with the 'Toronto' sign. Then spend the day browsing Kensington Market before going to a Maple Leafs ice hockey game.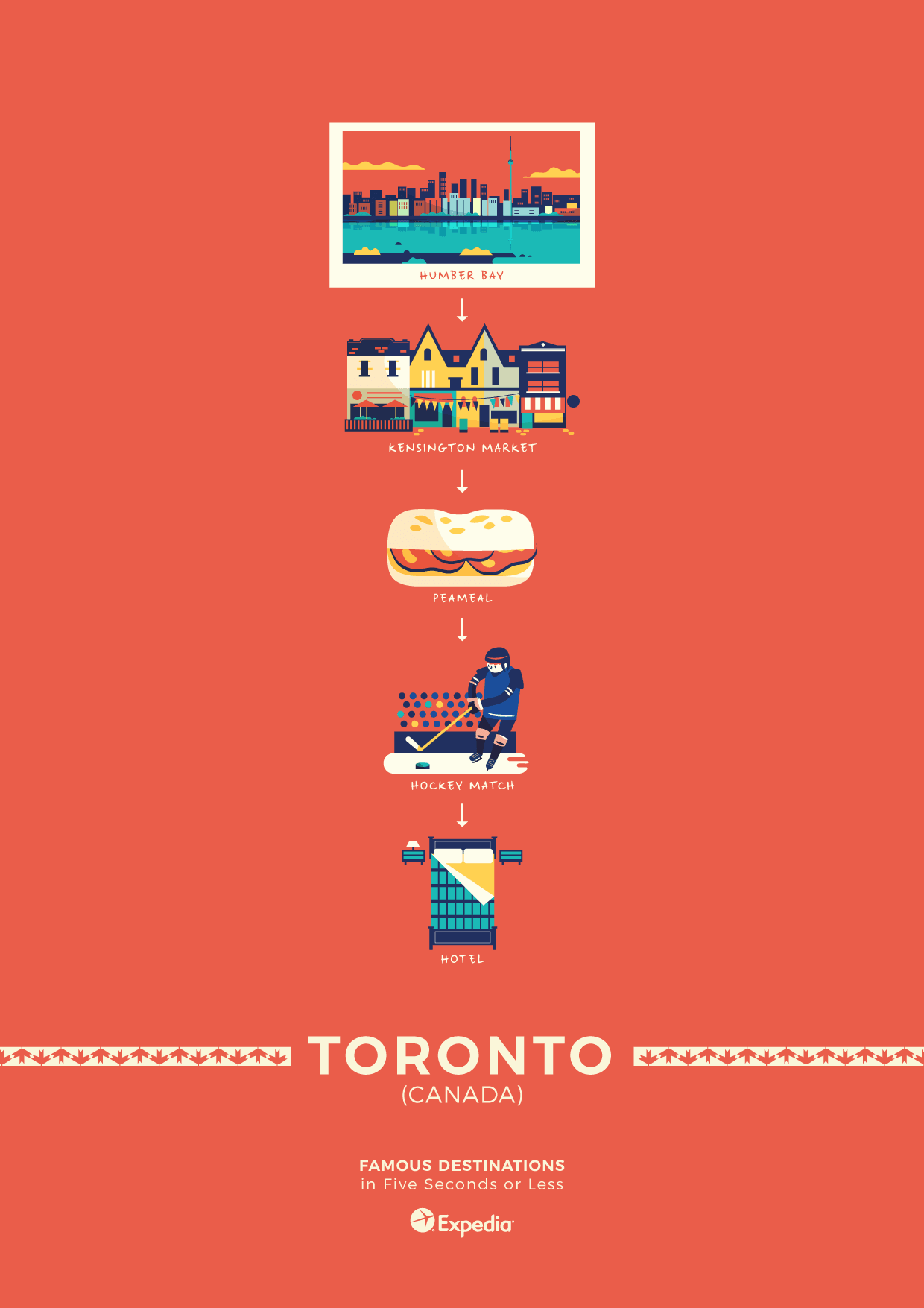 Varanasi (India)
Get in touch with your spiritual side at Varanasi, where you can see some stunning traditional architecture as well as the sight of pilgrims bathing in the River Ganges and the Ganga Aarti fire ceremony at night-time. Better stand well back for that one.
Venice (Italy)
Perhaps more than any other city, Venice is a tourist attraction all of itself because of its famous canals. There's many great views, but don't forget to get a photo of the Rialto arch across the Grand Canal. After visiting Doge's Palace to see inspirational art, head out on a gondola to explore the city from the water.