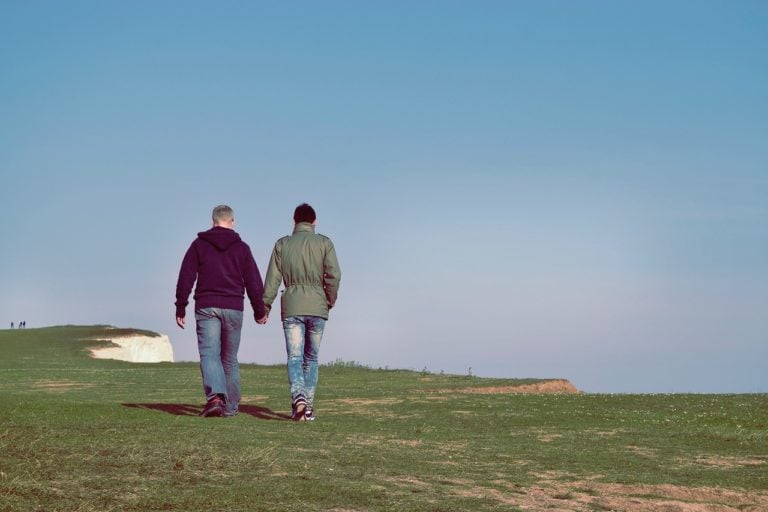 Today, the Supreme Court of India announced that it would reconsider an early ruling that banned sex between consenting parties of the same gender.
The law, which dates back to colonial times, commonly referred to as the India gay sex ban, is formally called Section 377 and bans "carnal intercourse against the order of nature with any man, woman or animal."  
In a controversial 2013 ruling, India's Supreme Court upheld the interpretation that this law prohibits sex between members of the same gender. Violating the India gay sex ban is punishable by up to 10 years in prison.
Why The Term 'Value Investing' Is Redundant
What does value investing really mean? Q1 2021 hedge fund letters, conferences and more Some investors might argue value investing means buying stocks trading at a discount to net asset value or book value. This is the sort of value investing Benjamin Graham pioneered in the early 1920s and 1930s. Other investors might argue value Read More
The Court
Prior to the 2013 ruling that created the India gay sex ban, the queer community had seen a four year period of decriminalization that helped gay individuals in India to find community and some acceptance in a country where citizens hold on dearly to their traditions and often conservative values.
The 2013 ruling then came as a shock to many, forcing the queer community back into the closet. Although the gay sex ban is not often enforced, activists believe that it has been used to harass, intimidate, and even blackmail queer individuals in India. Worse, it excludes queer individuals from the protection of the law that they are entitled to as citizens. If a young man is sexually assaulted by another man, he will be far less likely to report the crime and seek the help he needs, for fear of the legal consequences and/or police brutality.  
Since 2013, queer activists have been petitioning the Supreme Court to reconsider their ruling which resulted in the India gay sex ban. Today, it seems their voices were finally heard. The Court stated today, "What is natural to one may not be natural to others. A section of people or individuals who exercise their choice should never remain in a state of fear." The court also noted that "societal morality" changes over time.  
More Good News?
Although India's queer community reports that they are hesitant to accept the news regarding the India gay sex ban optimistically, there have been positive developments for the community. This summer, India's Supreme Court ruled in favor of protecting the privacy of Indian citizens. The Court said that personal privacy is a fundamental and intrinsic right protected under India's constitution. This ruling has been seen as being inconsistent with Section 377, since it violates personal privacy. Many activists believe that privacy laws could be the key to dismantling the India gay sex ban.
In this summer's ruling, the court wrote, "The privacy of the home must protect the family, marriage, procreation and sexual orientation, which are all important aspects of dignity." Queer activists say that their rights are not just a legal struggle, but a human rights struggle, arguing that the India gay sex ban violates their inherent human dignity.
Queer Royalty
India's LGBT+ community saw more good news today. The only openly gay member of the royal family announced that he will open a home for India's queer community on royal grounds. Prince Manvendra Singh Gohil, the heir apparent to the Maharaja of Rajpipla in Gujarat, is actually the only openly gay prince in the world. After struggling with his sexuality, he broached the social taboo in India and publically came out of the closet in 2006. Like many gay Indian men, Singh was forced into a heterosexual marriage. He has said:
I thought that after marriage everything will be all right [sic], that with a wife, I will have children and become "normal" and then I will be at peace. I was struggling and striving to be "normal." I never knew and nobody told me that I was gay and [that] this itself is normal and it will not change. That this is what is called homosexuality and it is not a disease.
Now he runs a non-profit that works with the LGBT+ community. Today he announced that he will be further challenging the firmly rooting conservative social thought in India by opening up his royal palace to queer individuals in India who have nowhere else to turn. Prince Manvendra pointed to the fact that many gay men and women are kicked out of their parents home when they come out of the closet. Singh himself was disowned by his parents after opening up about his sexuality
The prince and LGBT activist said that he aims to remove the fear of losing financial security because of one's sexuality. He plans to build many more buildings on his property to give shelter to India's queer community.
In India's caste conscious society, the voice of a member of a royal family could have a wide impact both socially and legally.
Queer Life in India
Section 377, passed by the British in 1860, is not only oppressive to queer individuals in India, but also serves as a memento of colonial rule. Of the countries that hold gay sex bans, more than half of these laws were imposed by British colonists. In India, British laws that imposed British sexual norms, supplanted Indian theology which, although varied by region, often held a more lenient view towards sexuality.
Hindu theology does not usually address homosexuality directly, but stances varied based on temple, region, or primary deities worshipped. Because there is not really a central religious authority in Hinduism, many queer and feminist individuals have been able to create their own interpretations of their religion, pointing to potentially trans or queer gods and characters in the major Indian epic poems.
The Vedas, the prime religious Indian texts, acknowledge a third gender. As a result, transgender or intersex individuals, known as hijras, are somewhat accepted in Indian society, although many are forced into sex work because of a lack of opportunity. In 2014, India's Supreme Court ruled to acknowledge a third sex, hoping to improve the conditions for transgender and intersex individuals in India. Repealing the India gay sex ban would go even further towards improving the lives of the LGBT+ community.   
Queer activists report that homophobia in India often goes unseen because most people do not acknowledge the existence of gay individuals in their society. Activists also point to a the prevalence of police brutality, especially against LGBT+ individuals.
India is also home to Sikh, Jain, and Muslim religious minorities, who all have their own perspectives on sexuality.