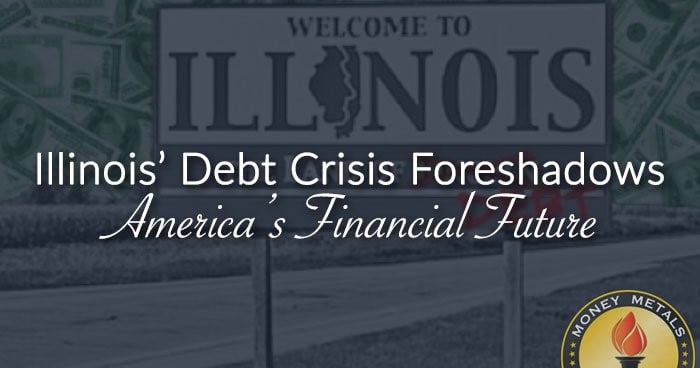 Those wanting a glimpse into the future of our federal government's finances should have a gander at Illinois. The state recently "resolved" a high-profile battle over its budget. Taxpayers were clubbed with a 32% hike in income taxes in an effort to shore up massive underfunding in public employee pensions, among other deficiencies.

[REITs]
[Exclusive] ExodusPoint Is In The Green YTD Led By Rates And EM/ Macro Strategies
The ExodusPoint Partners International Fund returned 0.36% for May, bringing its year-to-date return to 3.31% in a year that's been particularly challenging for most hedge funds, pushing many into the red. Macroeconomic factors continued to weigh on the market, resulting in significant intra-month volatility for May, although risk assets generally ended the month flat. Macro Read More
But, predictably, it isn't working. People are leaving the state in droves.
In fact, Illinois now leads the nation in population collapse. Statistics show people leaving the state at the rate of 1 every 4.3 minutes and the state dropped from 5th place to 6th in terms of overall population.
Turns out that people with options aren't planning to stand there and take the epic tax increase.
Illinois officials' hands are tied. Decades ago, public employee unions successfully lobbied for an amendment to the state constitution which prevents cuts to pensions. The taxpayers are hostages.
Illinois officials are instead considering one final gambit, one well-tried by many insolvent governments through history. They will address the problem of too much debt by borrowing even more money. Specifically, the plan under review calls for selling $107 billion in debt in the largest ever municipal bond offering.
Worse, the state would use the borrowed funds to invest in financial markets. The state would purchase stocks and other securities near their all-time highs.
The Illinois credit rating has suffered in recent years, so borrowing costs will be higher. That means the state will need to take on even greater levels of risk to generate returns. What could go wrong?
Illinois is demonstrating a universal truth which certainly still applies at the national level. Governments do not voluntarily shrink. They grow until they can no longer be sustained. Then they get desperate – just before the default.
Clint Siegner is a Director at Money Metals Exchange, the national precious metals company named 2015 "Dealer of the Year" in the United States by an independent global ratings group. A graduate of Linfield College in Oregon, Siegner puts his experience in business management along with his passion for personal liberty, limited government, and honest money into the development of Money Metals' brand and reach. This includes writing extensively on the bullion markets and their intersection with policy and world affairs.
Article By Clint Siegner, Money Metals Exchange
Updated on