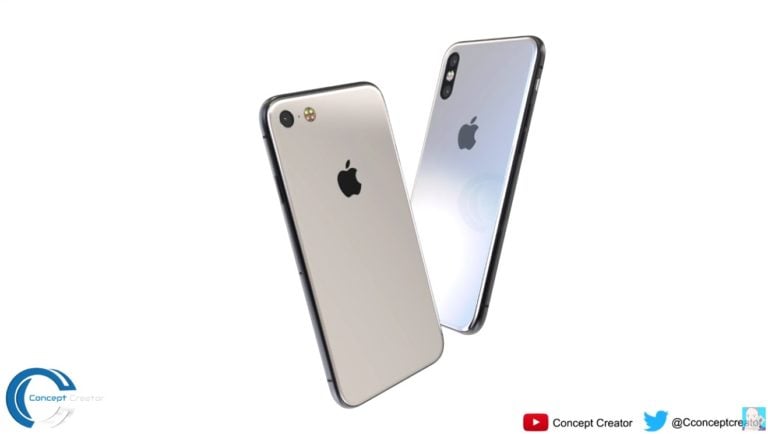 Apple is reportedly working with LG Innotek on new Face ID technology changes, but will these new developments result in an iPhone 11 design change?
The iPhone 11 Design
Forbes reported recently that LG Innotek and Apple may be working together to reduce the size of the "notch" in the upcoming iPhone 11 design. The source they quoted was ETNews, but there may have been a little bit of miscommunication regarding the actual collaboration between the two companies.
The ETNews article states that LG Innotek has invested $821 million into their facilities in order to provide equipment for face recognition modules to be sold to Apple. This report comes from insider sources reporting to the outlet and appears to be reliable, but there's no real telling what that means for the iPhone 11 design. Additionally, the ETNews sources state that "[the collaboration] is considering products that will be released in 2019 and not 2018," leading us to believe that there may not be massive revamps in the upcoming phones – at least not until the generation after next.
These Are John Buckingham's Stock Picks For 2021
The economy remains in distress, although there are signs of recovery underway. John Buckingham of Kovitz, editor of The Prudent Speculator newsletter, has found that value stocks typically outperform coming out of economic downturns. Thus, he argues that this is an excellent time to be a value investor. Q4 2020 hedge fund letters, conferences and Read More
While it's certainly possible that the iPhone 11 design will feature a smaller notch as Forbes suggests, all we really know thus far is that we'll likely see the Face ID capabilities implemented in all of Apple's upcoming flagships. Considering that Apple released three new iPhones this current generation, it's likely that we'll see multiple phones that are a variation of the iPhone 11 this coming year – presumably around a year from the release of the iPhone 8 and iPhone X.
Concept Creator, a popular YouTube channel that releases concept videos of upcoming phones, has released a video of the iPhone 11 design (or iPhone 9, if you will – we don't know what it will be called thus far given the unconventional naming convention of the iPhone X)
As you can see from the video, this potential iPhone 11 design features a phone with a far smaller notch. So far, however, we haven't seen any evidence that suggests that there will be any sort of massive change in design – only that Face ID will likely be included on all upcoming iPhones.
A Deliberate Direction
While some were unhappy with the choice to include the notch on the iPhone X, it was likely a stylistic choice in addition to being necessary to hold the Face ID technology. Given Apple's track record of only really making big changes every once in a while in terms of design, it's likely we'll see a pretty similar looking phone – though it is, of course, possible that the iPhone 11 design will feature a more subtle notch rather than the current iPhone X design that is truly front and center.
Regarding actual rumored changes in the iPhone 11 design, it's suggested that the company is currently working with manufacturers regarding a reliable under-display fingerprint sensor. While the iPhone X featured Face ID and subsequent devices are also expected to do so, the addition of the under-display sensor would add something that hasn't been seen much in the smartphone industry thus far. Other than that, it's unlikely that we'll see a massive departure from the way that the phone currently looks.
Apple made a choice to implement the notch in the way they did, and it took the device in a stylistic direction that would be all but abandoned were they to backtrack and make the notch near non-existent. Doing so with the iPhone 11 design would suggest that the design of the iPhone X was necessary because the company couldn't find a way to include the technology without a massive notch in the front of the phone, which may be a questionable business decision. Overall, if the iPhone X was a "tick" generation, we should expect the iPhone 11 to be a "tock": solid improvements, but nothing that strays too far from the previous model's design and functionality.