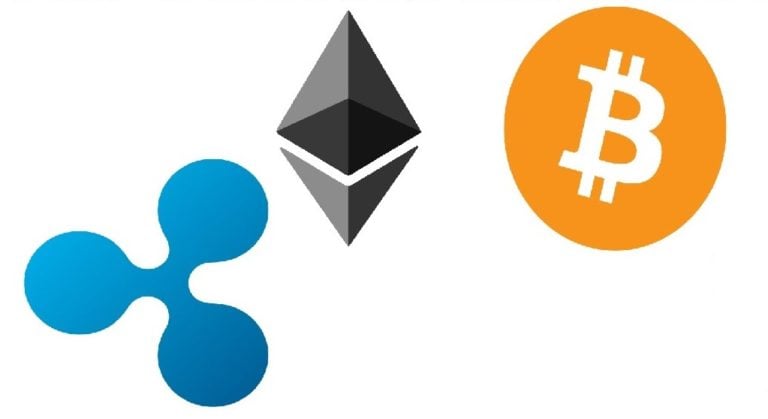 During the North American Bitcoin Conference, a cryptocurrency conference, there was talk about a global crackdown on cryptocurrency markets. Many in attendance were not at all bothered by it. Meanwhile, Bitcoin, Ripple, Ethereum, Litecoin all took a small price hit this morning.
A Roller Coaster Week
The cryptocurrency markets have had a roller coaster start to 2018. Bitcoin, Ripple, Ethereum, Litecoin have been up and down this whole month. Only Ethereum has managed to hold on to any gains after that remarkable run up to almost $1,400 it's now back down to just over $1,000.
Bitcoin Bloodbath
There was a big price drop in Bitcoin after experts talked of a bloodbath due to a potential global crackdown earlier in the week. Other major cryptocurrencies followed suit taking hits and matching the price graph of the world's biggest cryptocurrency. Again, today, prices pushed lower in early morning hours and then began to climb around 5am UTC which was midnight on the east coast.
Alluvial Fund May 2021 Performance Update
Alluvial Fund performance update for the month ended May 2021. Q1 2021 hedge fund letters, conferences and more Dear Partners and Colleagues, Alluvial Fund, LP returned 5.4% in May, compared to 0.2% for the Russell 2000 and 1.0% for the MSCI World Small+MicroCap . . . SORRY! This content is exclusively for paying members. SIGN UP Read More
Bloodbath isn't really an accurate term, it's just a good sound bite, and makes for splashy headlines. However, anyone that has held Bitcoin or many of the other major cryptocurrencies for a year or more is doing quite well. Bitcoin, Ripple, Ethereum, Litecoin were all far, far lower in value last January.
Chinese Crackdown
The Chinese and South Korean governments are stirring up rumors that they will ban cryptocurrencies outright. China has already started cracking down on mining, allegedly because of power consumption. South Korea is looking to ban cryptocurrencies as they see their citizens being addicted to them like gambling. This has, most likely, caused large sell offs in those countries which drives the price down.
The whole point of Bitcoin though, is that it can't be owned, or regulated or controlled. China made big announcements against the cryptocurrency last year at this time and a similar price drop off occurred. Then Bitcoin went on to reach almost $20,000, after starting the year around $900.
Other countries have sounded off with their thoughts on Bitcoin regulation. Germany has stated that any regulation should be a global one. Logical since it is a global market. France has said they want tougher rules on it.
Financial Icons Sound Off
Warren Buffet has said basically Bitcoin is a fad and will end "badly." Jamie Dimon, JP Morgan CEO had called it a fraud. He then later said that he regretted that assessment. Neil Wilson, of ETX Capital, said that regulation is inevitable. South Korea said again this week that they're still considering an outright ban on all cryptocurrencies.
Regardless, a global regulation on cryptocurrencies will be a difficult challenge for governments around the world. Governments will have to hash out something, and that means it will take time. Could it happen in 2018? Maybe, but with the fractures that are taking place in global politics, it sounds like a steep road to get enough countries to sign onto something substantial. Then, they'll all have to agree on how to enforce it as well.