By Bryan Adams, FactSet
October 2016 was the second biggest month in M&A in the last 25 years. This says a lot given the merger booms that have happened during that time, including the tech fervor in the late 1990s/early 2000s and the private equity boom before the financial crisis in 2007/2008. But behind the headline deals, we find that this is not really a surprise due to trends in deal-making announcements and the seasonality of transactions. Below we look at this seasonality by aggregating data starting in 1994.
"Merger Monday" has long been a catchphrase in the media because the vast majority of deals are announced on Monday. This is typically because advisors and clients take the weekend to meet and get organized without the distractions of their day jobs, which also gives them a chance to work when the markets are closed (and the impact of a leak is lower). As the week progresses, the announcements taper off.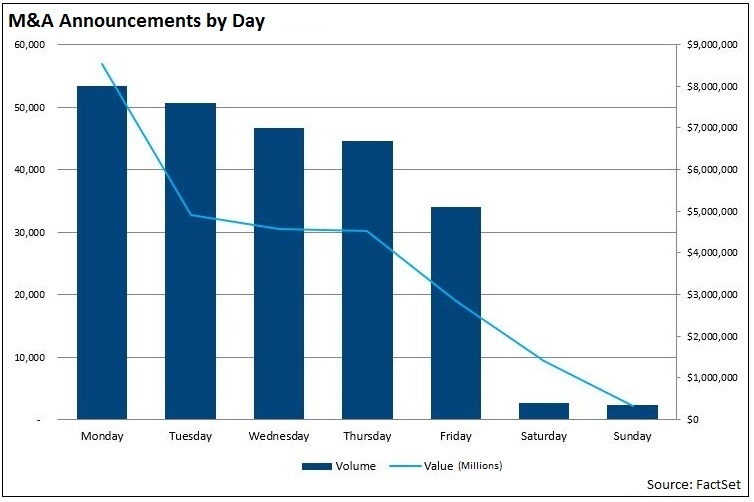 How Does Merger Volume and Value Break Out Over the Year?
Beyond the day of the week, we can look at the specific week of the year. Apart from an expected year-end boost, week 45 marks the last week in the year with major activity and value. A noted anomaly though is that weeks 43-44 are the only consistent weeks where value far exceeds volume. In all other weeks the relationship between volume and value is much closer.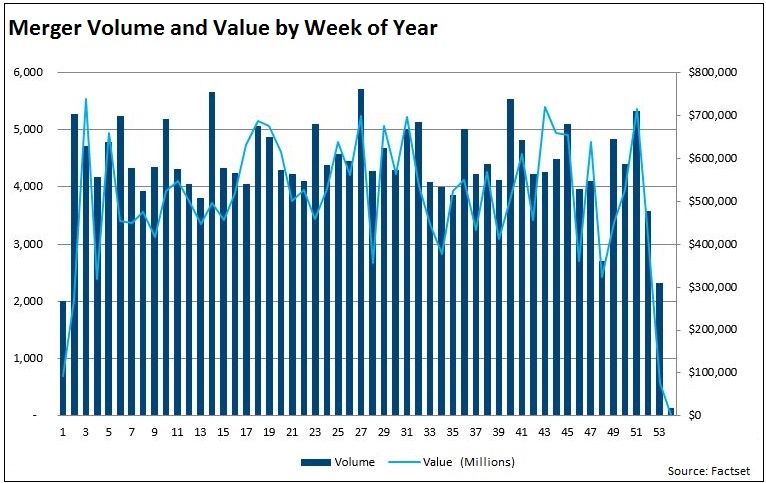 Breaking down deal announcements by month, we can see that October historically has the highest deal values, accounting for $2.7 trillion in announcements, and the fourth highest deal volume. M&A activity tapers off after summer, with October providing a much needed boost towards the end of the year.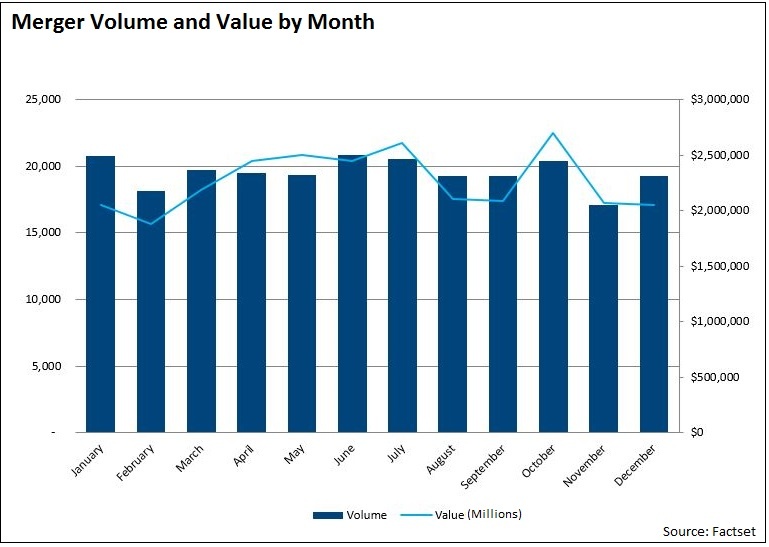 Bringing it all together in a common scale focused on percentile of volume and then value, we can see that the end of the year shows a lower probability of anything substantial. However, there is often a year-end boost as deals get hammered out over holidays.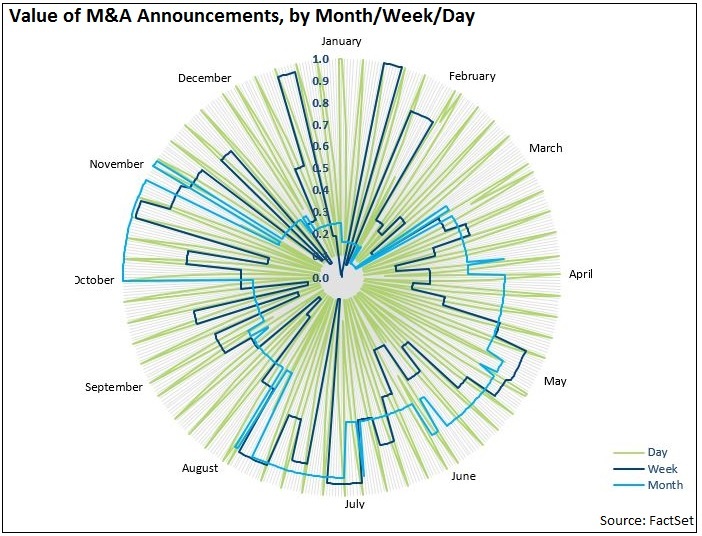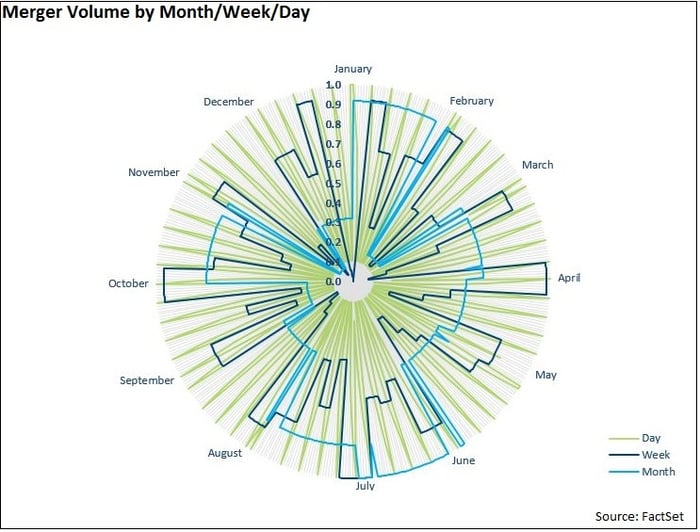 The latest flurry of deals, while offering big headlines, effectively fits the pattern and shouldn't be that surprising given the seasonality in deal-making. Anyone who remembers the last time that Time Warner was in a mega-deal though should recognize this as more of a dead cat bounce than a change of direction.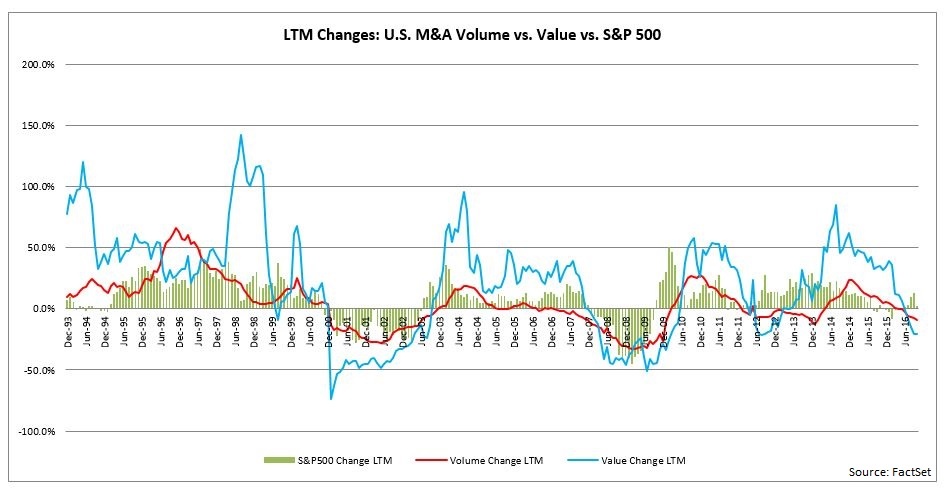 U.S. M&A has been slowing down steadily for the past year, with both LTM volume and value now firmly negative. There may be a few deals yet in the works, but nothing that's going to change the overall outlook – the deal environment won't be improving anytime soon.