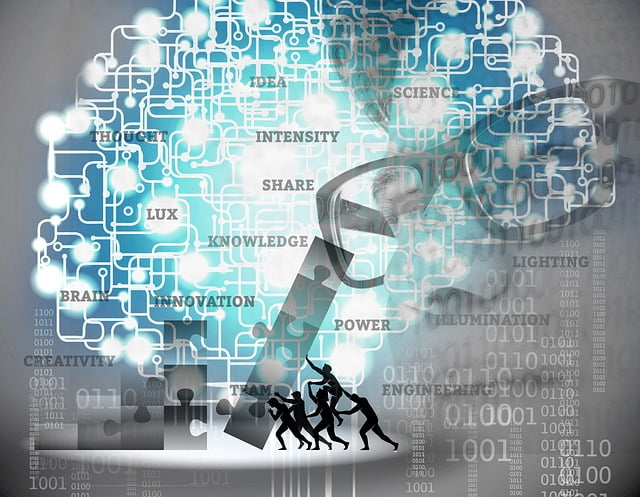 If there's one thing that the last few years have made evident for businesses, it's the importance of digital transformation to ensure continued productivity and profitability.
It has become imperative for emerging organizations to digitize their operations to facilitate the remote working needs of their employees. Implementing these efficient processes also significantly benefits data security, data analysis, and innovation in the workplace.
This makes it imperative for businesses to modernize technology stacks and invest in a solid CRM foundation to keep up with changing work environments and consumer expectations.
Consistency is what makes the top 50 best-performing hedge funds so strong
Every month and quarter, multiple reports on average hedge fund returns are released from several sources. However, it can be difficult to sift through the many returns to uncover the most consistent hedge funds. The good news is that Eric Uhlfelder recently released his "2022 Survey of the Top 50 Hedge Funds," which ranks the Read More
Of course, digital transformation also significantly impacts the communication and management of a business, leading to a rising need for tools and resources that keep you ahead of your competitors.
Some of our favorites include:
Profit.co is a robust OKR (Objectives and Key Results) software that helps businesses with goal setting, tracking, and managing team, individual, and company-specific goals. You can leverage the platform to roll out OKRs and define custom metrics based on the organization's criteria to measure performance.
You can also make sure that your team or individual objectives and key results are aligned with your organizational goals regardless of your location. Employees can outline their objectives using the OKR templates provided by the platform, which also help you see each individual's contribution to the plan.
All in all, this software allows you to focus, gauge, and implement your strategy, while also helping out with employee engagement and motivation.
Kantree is a practical work management software that gives you complete control over the way your teams manage their processes and projects. You can make the most of the domain knowledge and talent for your team members to improve engagement and boost efficiency within the organization.
Kantree empowers businesses and managers to find their targets effortlessly. As a result, it fosters effective collaboration and communication. Moreover, you can structure your projects based on your specific requirements and use cases.
All in all, Kantree is a flexible tool that helps you manage your work and unleash collective intelligence. It helps you plan, organize, and manage tasks seamlessly with collaborative and visual software while ensuring efficiency, productivity and desired outcomes.
Mentionlytics is one of the most potent social media monitoring tools out there. From public figures to businesses of all sizes, this tool can help anyone build and execute a social media optimization strategy that follows the buzz about your brand in real time. This means that you can use Mentionlytics to track your brand-related social media campaigns and activity in real-time.
This powerful platform also provides in-depth analysis of the data. It also helps you find top influencers and sales leads for your business on the digital channels.
All in all, Mentionlytics is a comprehensive tool for businesses that want to track their brand-specific social media posts and keep an ear out for what people are saying about them.
Mailchimp
Mailchimp is a full-fledged integrated email marketing software that helps manage your customers, clients, and other involved parties.
Furthermore, the platform significantly supports your digital transformation journey by creating campaigns via the drop and drag feature, automatically sending out emails to customers. Mailchimp also supports various integrations with exceptional platforms such as Shopify to enhance customer experience and boost customer satisfaction. Irrespective of your business' size and nature, email marketing is a critical aspect of digital transformation that you need to incorporate in your overall marketing strategy.
Mailchimp is perfect if you run a small business or even if you are starting. Use it to segment and tailor your email marketing efforts, gather audience insights, analyze engagement and predictive insights, and effortlessly ace customer relationship management.
Expensify is a robust tool for small businesses for the management of transactions and expenses, i.e., all money-related functions. With Expensify, you can ensure transparency in all your processes and record-keeping.
Furthermore, the software also allows you to maintain multiple account summaries and calendars to minimize errors and prevent undesirable financial situations.
Expensify is a high visibility software that provides transaction reports in realtime and offers advanced tax tracking to give you a clear view of your spending. The tool also helps you gauge your travel-related expenses based on miles traveled.
The software also records relevant information and even converts currencies to facilitate overseas buyers. Overall, it simplifies your record-keeping and captures all the finance-related information in the system seamlessly.
While there is no predefined or one-size-fits-all approach to digital transformation, the tools mentioned above are proven to significantly speed up change. They are built to provide small businesses with big business functionality on a budget without restricting growth or profitability in any way
Updated on