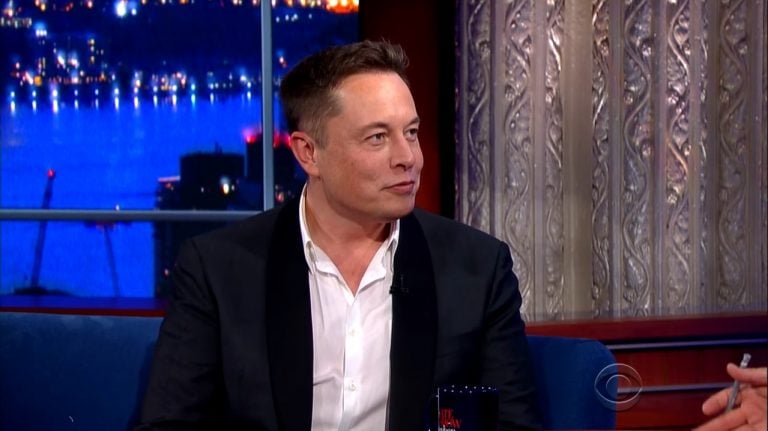 Investing.com survey also reveals that 42% of U.S. investors believe Tesla's market cap will continue dropping this year and a further 33% think Elon Musk has built up Tesla's stock price based on fantasy
Q1 2021 hedge fund letters, conferences and more
Tesla Investors' Unwavering Loyalty For Elon Musk
New York, NY, June 22, 2021 – Despite Tesla share values down more than a third since their peak in January, newly released data from Investing.com has revealed the unwavering loyalty Tesla investors have for Elon Musk, with 59% more loyal to the CEO than the company itself.
Here Is What Electron Capital Told It's Investors On A Recent Call [Exclusive]
Electron Capital Partners returned 10.3% net for August, pushing its year-to-date returns into the green at 10%. The MSCI ACWI was down 3.9% for August, bringing its year-to-date return to -18.8%, while the S&P 500 was down 4.2% for August, which brought its year-to-date return to -17%. The MSCI World Utilities Index lost 1.8% for Read More
While Musk may have created a devoted following among those invested in Tesla, the survey of 1,103 U.S. respondents revealed that U.S. investors on the whole have less faith in both the electric vehicle company and its CEO. Forty-two percent of investors believe that Tesla's market cap will continue dropping this year and a striking 33 percent agreed that Musk has built up Tesla stock's price based on "fantasy" as opposed to "revolutionary vision."
"As one of the leading innovators in the auto industry, Tesla has generated a lot of interest from retail traders in recent years," said Jesse Cohen, senior analyst at Investing.com. "It has developed a loyal cult-like following from fans and enthusiasts who believe in the company's technology and often laud CEO Elon Musk with praise, devotion and admiration. However, at the same time, the company has many vociferous critics who argue the electric vehicle pioneer could go bankrupt in the years ahead due to its soaring debt and high cash burn."
Just 25 percent of investors believe Tesla share values will rise before the end of 2021 to a price close to the January highs, and 17 percent anticipate a finish to the year that exceeds the stock's previous peak. Investors' prognosis is slightly more optimistic in the long run, with 30 percent saying the stock price will land between $1,000 and $2,000 two years from now, followed by 17 percent projecting an $800-1,000 value and 11 percent a value of $2,000-3,000.
A Bet On The Future
"The insane run-up in the price of the stock over the last decade is, like all investments, a bet on the future," Cohen continued. "As such, it helps to be comfortable with roller coasters if you want to buy Tesla stock. That's because wild up-and-down volatile price swings have become a hallmark of the stock's performance over the years."
"It is important to remember success won't happen overnight when dealing with a volatile stock like Tesla. Investors should take a long-term approach on their investment, especially if they believe in the company for the long haul."
The survey also revealed the sheer influence of Elon Musk with 63 percent of investors believing him to be the most influential personality around when it comes to financial markets. Moving forward, 52 percent of investors expressed support for policies that would reduce the power of big influencers such as Musk when it comes to manipulating financial markets.
The full survey can be found at: https://www.investing.com/blog/elon-musk-visionary-or-fraud-299
Methodology: This poll was conducted on June 10-12 based on interviews with 1,103 U.S. adults from Investing.com's user database. The poll has a margin of error of plus or minus 2 percentage points.