Whitney Tilson's email to investors discussing Tesla interview, thoughts & a friendly wager to benefit charity.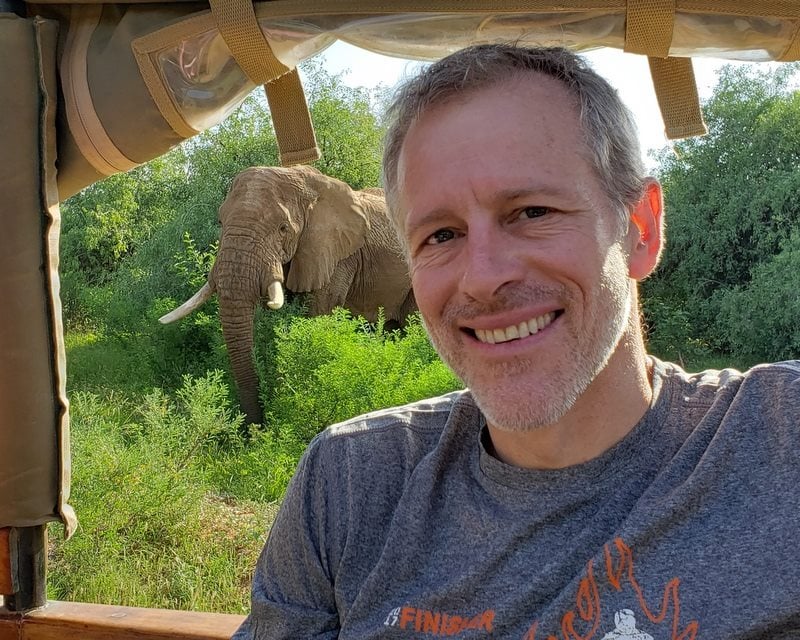 1) I did a 6:36 interview with Cheddar.com about Tesla yesterday morning, which you can watch here. Summary:
Q4 hedge fund letters, conference, scoops etc
Whitney Tilson, the founder and CEO of Empire Financial Research, tells Cheddar he expects Tesla's stock to drop below $100 before the end of the year. He says Tesla is out of tricks and calls CEO Elon Musk both a "brilliant entrepreneur" and a "narcissistic brat."
2) At $277 today, Tesla has a $48 billion market cap and $59 billion enterprise value because investors expect it to continue to be a robust growth story. Indeed, it has been over the past decade, as revenue has grown nearly 200x, as you can see in this chart: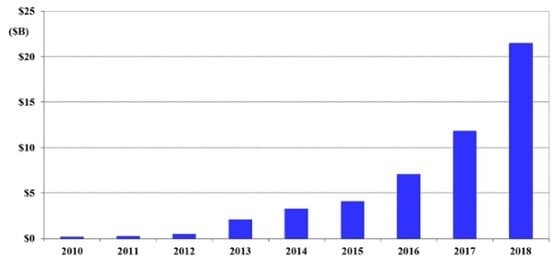 As I've warned many times, it is extremely dangerous shorting open-ended growth stories…
However, it can also be extremely profitable to short story stocks in which the growth story is busted, but it's not yet priced it into the stock.
A classic example is 3D Systems (DDD), which rose 10x from 2012-13 and then fell by 90% in 2014-15, as you can see in this chart:

(I nailed it at the top – see these two articles: Whitney Tilson Says 3D Printing Stock Is Going To Plunge 90% and Here's The Hilarious And Brutal Chart That Whitney Tilson Sent Out To Explain The Crash In A Big 3D Printing Company.)
3) It became obvious to me a week ago that Tesla's growth story is busted – hence, my big call on Monday.
I've been in this business a long time, studying thousands of companies, and I cannot recall a single instance in which a growth story remained intact for a company that announced it was:
Closing all of its stores;
Slashing prices;
Laying off large numbers of employees;
Turning from profitability in recent quarters to losing money in the current quarter; and
Declaring war on the SEC.
It's just preposterous on its face.
Tesla is clearly in deep trouble – yet the stock is down only ~5% since this news emerged a week ago.
It reminds me of this scene in Titanic in which the engineer shows the captain why "it's a mathematical certainty" that the ship will sink, yet the band calmly plays on. This clip shows what I think will be going on with Tesla investors by the end of this year.
4) If you disagree with me, fine – that's what makes markets – but I challenge you to put your money where your mouth is. I'd like to propose to the many Tesla bulls out there a friendly wager to benefit charity.
Tesla was profitable in Q3 and Q4 last year (see chart below), but I think this was largely based on fulfilling pent-up demand. In addition, Tesla is facing a tidal wave of new competition and I question whether it can make money at the new, lower price points announced last week, so I don't think the company will ever report another profitable quarter.
But there needs to be a time limit for the wager, so here's my proposal:
If Tesla reports even one profitable quarter in 2019 (defined as "Net income (loss) attributable to common stockholders" from the 10Q/10K above zero), I will make a donation in the amount of your wager to a charity of your choice.
But if I'm right that Tesla reports losses in all four quarters, then you make a donation in the same amount to my favorite charity, KIPP NYC charter schools (on whose board I've served for nearly two decades).
I'm confident enough in my analysis and resulting prediction that I'm willing to skew this wager heavily in your favor: you can win at any of four points during the year (if any quarter is profitable), but I can only win after Tesla reports Q4 '19 earnings in early 2020.
I will accept wagers between $100 and $1,000, up to $10,000 in total. If you would like to take me up on this wager, simply click here.
Let's have some fun and benefit one or more great charities!
PS—Here is a chart showing Tesla's profitability by quarter for the last three years: