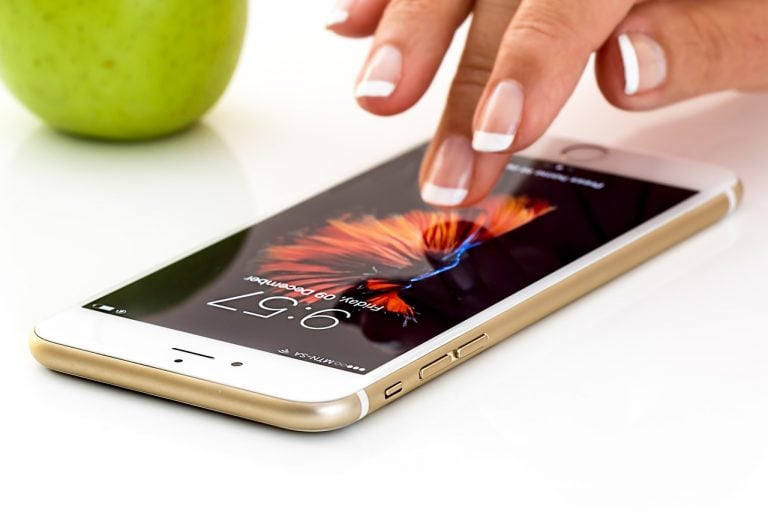 Branding is one of the most important strategies of a successful business. It not only provides instant recognition to a company, but also separates it from the others. Moreover, branding makes a company attractive to customers and encourages them to keep coming back. The U.S. is home to some of the world's most popular brands, but some are much more popular than others. If you want to know more about them, then detailed below are the ten most valuable brands in the U.S. for 2020.

Ten Most Valuable Brands In The U.S.
Our list of the ten most valuable brands in the U.S. is based on the list from Statista, which in turn has used the brand value to rank the top brands. Following are the ten most valuable brands in the U.S. for 2020:
Verizon ($98.38 billion)
Founded in 1983, it is a telecommunications conglomerate. The company is one of the biggest providers of communications, entertainment, technology and information products. Verizon Wireless, which is a subsidiary of Verizon, is among the top five wireless communications service providers in the U.S. It is headquartered in Basking Ridge, NJ.
London Quality Growth Investor Conference: Buy Dassault Systemes
At this year's inaugural London Quality Growth Investor conference, Denis Callioni, analyst and portfolio manager at European investment group Comgest, highlighted one of the top ideas of the Comgest Europe Growth Fund. According to the speaker, the team managing this fund focus on finding companies that have stainable growth trajectories with a proven track record Read More
AT&T ($99.43 billion)
AT&T is a communications holding company. The company through its subsidiaries and affiliates offers several communications services, including local and long-distance phone service, internet, messaging, wireless and data communications, security services, satellite television and more. AT&T primarily operates through four segments – Xandr, Latin America, WarnerMedia and Communication. It is headquartered in Dallas, TX.
Mastercard ($106.26 billion)
Founded in 1966, it is one of the biggest players in the payments industry. Mastercard's mission is to "connect and power an inclusive, digital economy that benefits everyone, everywhere by making transactions safe, simple, smart and accessible." From 1966 to 1969, its name was "Interbank" and from 1969 to 1979 it was known by the name "Master Charge." Mastercard is headquartered in Purchase, New York.
McDonald's ($143.79 billion)
Founded in 1955, it is a fast-food company that operates worldwide. The company has outlets in more than 37,000 locations in over 100 countries. Over 90% of McDonald's restaurants are owned and operated by independent local businesses. Overall, this fast-food giant (and its franchisees) employs 1.9 million people worldwide. McDonald's is headquartered in Chicago, Illinois. The company serves more than 69 million customers daily.
Facebook ($159.7 billion)
Founded in 2004, it is an online social media and social networking service. As per the social networking giant, its mission "is to give people the power to build community and bring the world closer together." The company owns several popular instant messaging and social media apps, including Facebook, Instagram, WhatsApp or Messenger. More than 2 billion people use these platforms every month to stay connected with friends and family.
Visa ($187.91 billion)
Founded in 1958, it is a leading digital payments company. Visa's mission is to "connect the world through the most innovative, reliable and secure payment network – enabling individuals, businesses and economies to thrive." The company facilitates secure and reliable payments worldwide through Visa-branded credit cards, debit cards and prepaid cards, and claims that it could handle over 65,000 transaction messages a second.
Microsoft ($261.09 billion)
Founded in 1975, it is a technology company that focuses on computer software and consumer electronics. As per the company, its mission is to "empower every person and every organization on the planet to achieve more." Microsoft operates in 170 countries and has about 144,000 employees worldwide. It is best known for its Windows OS, Microsoft Office suite, Internet Explorer and Edge web browsers, as well as the Xbox video game consoles.
Google ($303.22 billion)
Google is a technology company that primarily deals in internet-related services. The company offers a search engine, online advertising technologies, cloud computing and more. Following rapid growth in the initial years, the company diversified into other related products and services, including work and productivity tools (Google Docs, Google Sheets, and Google Slides), email (Gmail), cloud storage (Google Drive), instant messaging and video chat apps, mapping and navigation, and more.
Apple ($303.48 billion)
Founded in 1976, it is a technology company that designs and sells consumer electronics, online services and software. Apple owns several popular hardware brands, including iPhone, Mac, Apple Watch, Apple TV, AirPods and more. The software that it develops are iOS, iPadOS, macOS, watchOS, and tvOS operating systems. Moreover, the company also owns the iTunes media player, Safari web browser, Shazam music identifier, iWork productivity suites and more.
Amazon ($334.65 billion)
Founded in 1994, it is a technology company that primarily focuses on e-commerce, digital streaming and cloud computing. Amazon was started as an online marketplace for books, but it soon expanded into other categories, including electronics, software, video games, apparel, furniture, food, toys and more. It is the world's biggest e-commerce platform. As per the company, its goal is to be "Earth's most customer-centric company."
Updated on