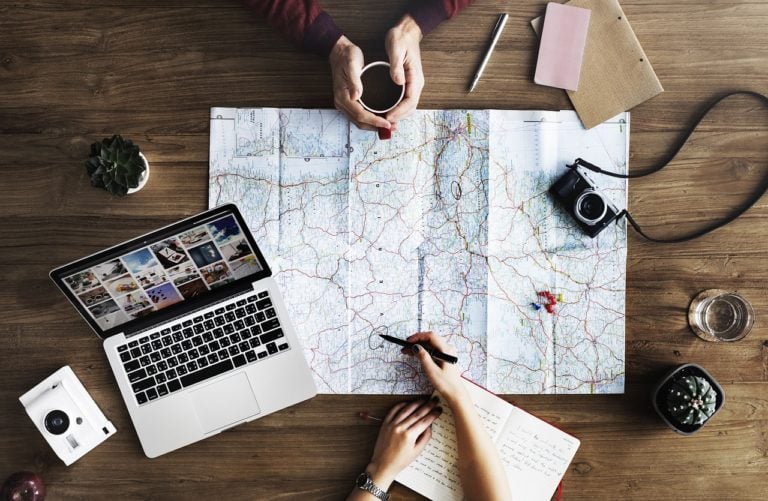 Maintaining optimal productivity levels on a daily basis is easier said than done in the modern, hectic work environment. Whether you're sharing an office space with numerous colleagues, or making ideas happen in your home office, sometimes focus, energy, and mental clarity just aren't up to par with the challenges of the day. Don't worry, that's completely normal, and in our technology-driven world, easily avoidable.
Fortunately for you and your budget, you needn't bust the proverbial bank in order to surround yourself with the apps and gadgets that are going to elevate your productivity and allow you to leave the office early. Simply consider introducing the following tools in your life in order to pave the road to success.
Fund Manager Profile: Kris Sidial Of Tail Risk Fund Ambrus Group
A decade ago, no one talked about tail risk hedge funds, which were a minuscule niche of the market. However, today many large investors, including pension funds and other institutions, have mandates that require the inclusion of tail risk protection. In a recent interview with ValueWalk, Kris Sidial of tail risk fund Ambrus Group, a Read More
Babble Voice Privacy System
Tired of having to walk out of the office or talk silently when on the phone in order to avoid co-workers overhearing your conversations? Whether it's an important client with whom you are discussing the latest ideas, or your wife scolding you for working late again, the Babble Voice Privacy System will make sure your private affairs remain private.
Image source: pinterest.com
The nifty little gadget is hooked up to the speakers pointing outward from your desk that emit babble noises so that you can talk in peace, assured that nobody is eavesdropping. Quite handy in a hectic work environment.
Managing your social media accounts, or worse, your clients' social media campaigns on a daily basis can be a time-consuming task that requires a bit of automation and smart planning. The Buffer app allows you to save hours on social media management by scheduling posts and publishing them at specific times. It can be integrated into all popular social media platforms, allowing you to create campaigns in advance and target your demographic effectively.
Cyanics Desk Organizer
Smart desk organizers have become one of the most popular office amenities in the modern world, and rightfully so. Featuring numerous slots, nooks, and crevices where you can put your smartphone, notebook, pens and various other office trinkets, the Cyanics Desk Organizer also boasts numerous USB and memory ports for a seamless work experience. Best of all, it doesn't take up plenty of space, so you can easily organize your desk while keeping it clutter-free.
FocusList
FocusList is a focus app that improves the well-known Pomodoro technique for planning your daily activities and focusing on one task at a time, resulting in elevated productivity and efficiency. The office environment is a dynamic one, and with numerous problems, tasks, and challenges popping up every minute it can get quite easy to fall into the multitasking trap. By devoting a certain amount of time for each task, FocusList will not only make your workday more productive, but it will also cut out needless distractions.
Dymo Label Writer
Every office needs a label writer, whether for labeling files, folders, contracts or organizers, or even printing out address labels. Using a Dymo Label Writer with various Dymo tapes for every labeling task will help you keep your workstation organized, resulting in increased productivity and performance. Remember, physical clutter and disorder can negatively influence your entire workday, so make sure you keep everything properly labelled and organized.
Cisco Spark
This nifty little app is perfect for anyone looking to get the benefits of having a personal assistant without actually hiring one. Cisco Spark is a workday planning app that not only emails you your daily tasks every morning, giving you are bird's eye view of the challenges ahead, but it also allows you to set up projects for your team, manage tasks as a group, and organize your day efficiently.
USB coffee warmer
It might seem like a gimmick at first, but can you really put a price on a perpetually warm cup of java while working? There's nothing worse than drinking cold coffee in those crucial moments when a good kick is all you need to make your day a success, so it might be a prudent decision to invest in a USB coffee warmer. No longer will the taste of lukewarm coffee be able to ruin your day.
Hours time tracking app
If you want to develop a winning daily routine like some of the most successful business leaders and entrepreneurs on the globe, you need a comprehensive view of your time-spending habits. Hours is an app that lets you do just that by tracking the time you spend on tasks as well as the time you spend on distractions and other chores. Come weekend, it will give you a detailed report on your time-spending habits, allowing you to create a better routine.
Wind-up shredder
Office paperwork can pile up pretty quickly, so a good shredder is always a great tool to have around. However, they are often bulky and noisy, taking up plenty of space and making everyone in the near vicinity slightly uncomfortable. Don't worry, just use a wind-up shredded that's not only convenient but also conserves electricity – it's a win-win.
Scanbot
Finally, the digital world requires an efficient way to scan physical documents and store them on your hard drive. Scanbot allows you to quickly scan your documents and make them email-ready, while also storing them on your system or cloud. This way you won't have to worry about losing or misplacing an important document again.
The modern work environment can be quite hectic and stressful, and without the right tools to guide you through your workday, it can become almost impossible to maintain your productivity and energy levels. With these nifty gadgets and apps by your side, though, you will have no problem staying on top of your mental game and paving the road to long-term success.
---
About The Author
Catherine is a passionate home design consultant from Melbourne. She loves making homes beautiful and buildings sustainable, but she also like sharing her advice and knowledge with people. That is why she is also a regular contributor to the Smoothdecorator blog. Besides all this, she loves reading and enjoys a superhero movie from time to time.
Facebook: https://www.facebook.com/profile.php?id=100018999578591
Twitter: https://twitter.com/cllnscthrn