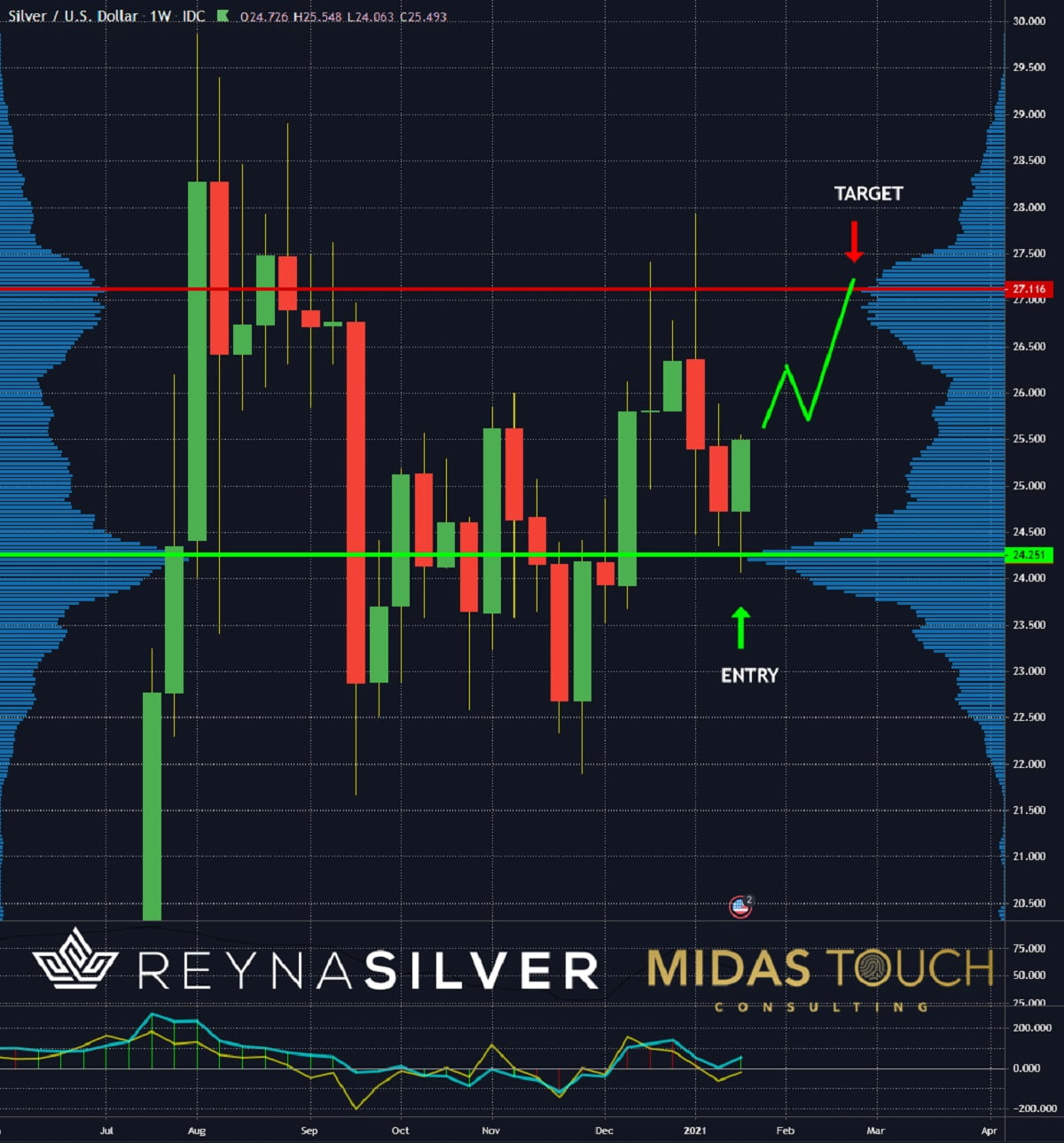 When you start freshly entering the trading arena, it is fascinating that all it takes is pushing a button to be in a winning trade (or a losing one). The ease of participation isn't the only unusual aspect of trading. In this week's chartbook, we want to illuminate that many traders fail in assuming that one trading system is sufficient. If you, like many others, have after years of struggle finally established an edge, let's say through a trend following system approach, you risk getting into serious trouble if a market transform into a multi year sideways market. With only one screwdriver, it is hard to get a nail into the wall. Silver, one system isn't enough.

Q4 2020 hedge fund letters, conferences and more
Consequently, it is necessary to have at least three systems for the different market conditions of prices trading up, sideways and down. Even if you are aware of market conditions in a reliable fashion lacking one of those three approaches would bias you towards the system you have in hand. You would be very much likely to take bad trades due to the lack of system tools.
London Value Investor Conference 2022: Chris Hohn On Making Money And Saving The World
Chris Hohn the founder and manager of TCI Fund Management was the star speaker at this year's London Value Investor Conference, which took place on May 19th. The investor has earned himself a reputation for being one of the world's most successful hedge fund managers over the past few decades. TCI, which stands for The Read More
No matter if you use someone's trading system or have developed your own, you need to identify its functionality, strengths, and weaknesses.
Your system might be one that only provides entry timing. It could be one that requires for all trading signals the market produces to be taken in their entirety or otherwise mathematical expectancy skewed. You might find yourself using a system that, irrespectivly of market direction, trades price patterns in isolation.
Silver, Weekly Chart, Silver, One system isn't enough, Range trading: Silver in US Dollar, weekly chart as of January 20th, 2021.
The daily chart above shows a sideways range that can be traded both from the short and the long side by looking for support and resistance zones through fractal volume analysis (blue histogram) and then verifying it through an oscillator. Useable for identifying range extremes.
We used a Commodity Channel Index oscillator (CCI) developed by Donald Lambert with settings 6/14.
The very last setup shows a low risk bullish long entry where we find a good likelihood of a breakout through the upper bounds of the range.
Silver, Daily Chart, Trend trading: Silver in US Dollar, dayly chart as of January 20th, 2021.
This daily chart shows a directional move that can be exploited by fading retracements in the trend direction. An indicator helps measure the development of a trend and specific reentry points as well. In this case, a Stochastic pair with settings: 5/3 and 21/10. Useful to identify overbought and oversold trading zones in a directional market. More precisely, you will find the interception points of the vertical lines to the left of the chart matching the low point of the fast settings line of the Stochastic pair. We call this indicator formation "loops," which are a good additional tool to measure low-risk entry points within the trend.
These readings will again come in useful should we break the sideways range. This we expect to be the case in Silver shortly.
Silver, Weekly Chart, Silver, one system isn't enough: Silver in US Dollar, weekly chart as of January 20th, 2021. b
Stacking principle-based edges, in a way to identify the appropriate times when each system comes into play, is key as well. This weekly chart gives guidance for direction through linear regression lines. Clearly identifying a long-term trend in Silver (red, blue, green directional lines). Fractal volume analysis of the temporary range in Silver identifies the last weekly long entry to be low risk. We posted this entry in real-time in our free Telegram channel.
The key is to know what you are trading. Each trading system has an Achilles heel, and it is essential to see that weakness. Eliminate these vulnerabilities by trading multiple systems. Still, the first step is to know where one needs to look for possible drawdowns. We aim to encourage examining your system in detail where its Achilles heel lays. Do this before the market chops out a leg right under you. Quantify your strategy from this perspective to realize that multiple systems are required. They are required for the various market cycles and market environments. Both on a shorter term and long term basis to not find yourself in a market cycle useless to your approach for a long time.
Silver, one system isn't enough:
The benefit of a systematic trading approach is keeping emotions in check in a counterintuitive environment. Once established on a principle basis, it can be a handy tool to be applied to various markets and time frames. It is consequently allowing for flexibility and scalability.
We post real time entries and exits for the silver market in our free Telegram channel.
If you like to get regular updates on our gold model, precious metals and cryptocurrencies you can subscribe to our free newsletter.
---
About the Author: Korbinian Koller
Outstanding abstract reasoning ability and ability to think creatively and originally has led over the last 25 years to extract new principles and a unique way to view the markets resulting in a multitude of various time frame systems, generating high hit rates and outstanding risk reward ratios. Over 20 years of coaching traders with heart & passion, assessing complex situations, troubleshoot and solve problems principle based has led to experience and a professional history of success. Skilled natural teacher and exceptional developer of talent.Avid learner guided by a plan with ability to suppress ego and empower students to share ideas and best practices and to apply principle-based technical/conceptual knowledge to maximize efficiency. 25+ year execution experience (50.000+ trades executed) Trading multiple personal accounts (long and short-and combinations of the two). Amazing market feel complementing mechanical systems discipline for precise and extreme low risk entries while objectively seeing the whole picture. Ability to notice and separate emotional responses from the decision-making process and to stand outside oneself and one's concerns about images in order to function in terms of larger objectives. Developed exit strategies that compensate both for maximizing profits and psychological ease to allow for continuous flow throughout the whole trading day. In depth knowledge of money management strategies with the experience of multiple 6 sigma events in various markets (futures, stocks, commodities, currencies, bonds) embedded in extreme low risk statistical probability models with smooth equity curves and extensive risk management as well as extensive disaster risk allow for my natural capacity for risk-taking.
Updated on