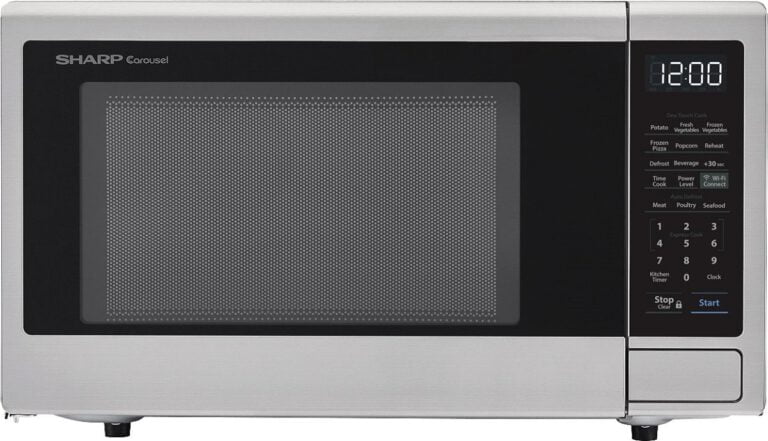 The internet has made life easier, and now it is making cooking easier as well. In fact, cooking is all set to become hands free (almost), thanks to Sharp Smart Carousel Countertop Microwave Ovens. These ovens feature Wi-Fi connectivity and are compatible with Alexa. This means all you have to do is just give voice commands, and leave everything else to the microwave.
Q3 2020 hedge fund letters, conferences and more
Sharp Smart Microwave Ovens: making cooking hands-free
Sharp's Smart Carousel Countertop Microwave Ovens come in two sizes: 1.1 cu.ft. (SMC1139FS) and 1.4 cu.ft. (SMC1449FS). Sharp's microwaves were already easy to use, but now with Wi-Fi and Alexa, using them is a breeze.
ValueWalk's July 2022 Hedge Fund Update: Tiger Cub Hedge Fund Shuts Down
Welcome to our latest issue of issue of ValueWalk's hedge fund update. Below subscribers can find an excerpt in text and the full issue in PDF format. Please send us your feedback! Featuring Andurand's oil trading profits surge, Bridgewater profits from credit, and Tiger Cub Hedge Fund shuts down. Q1 2022 hedge fund letters, conferences Read More
All you have to do is put the food item in the microwave and give a voice command. For instance, to activate the Fresh Vegetables preset, you just need to say "Alexa, microwave fresh vegetables." You can also use the voice command to start or stop the current cooking cycle, cook at a specific power level, or to add more cooking time, if needed.
It wouldn't be wrong to say that this oven helps to take the guesswork out of cooking. For instance, if you want to defrost a specific quantity of meat, you just have to say, "Alexa, defrost 3 lbs. of meat." You don't have to bother about time and temperature. Alexa will start with the defrosting process using the appropriate time and power settings.
In our testing also, the feature worked exactly as anticipated. Each time we gave a command, Alexa carried it out with the utmost perfection.
Other distinguishing features
Apart from Alexa and Wi-Fi, another distinguishing feature of this oven is the presence of more preset cooking items than appear on the control panel.
Popcorn lovers will appreciate what the new Sharp Smart Countertop Microwave Oven has to offer. For popcorn lovers, both of the models come with Orville Redenbacher's certified popcorn preset for optimal popping results.
To get your type of popcorn, you need to say "Alexa, Microwave Classic Popcorn." Or, just touch the "Popcorn" button to select the Single Serve Mini Bag (1.16oz) or the Classic Size (3.3 oz).
The 1.1 cu.ft. model offers more than 30 voice commands and 10 more food presets available by voice only. The other model comes with more than 70 voice commands and 50 more food presets.
Other notables of the product are a Carousel turntable system, One-Touch controls, extra-large white LED display, and Express Cook. Additionally, the oven comes with a modern brushed stainless steel finish, which not only makes it easy to clean but aesthetically appealing as well. Also, the clock (inbuilt) automatically sets to the correct time once you connect it to Wi-Fi. This saves you the task of resetting the clock after a power interruption.
Overall, Sharp Smart Countertop Microwave Ovens make cooking convenient. No more do you have to navigate through complicated microwave buttons to find the right power level.
To know more about these Microwave Ovens and to buy them, visit these links: (SMC1139FS and SMC1449FS).
Disclosure: We wanted to test out the product and the company was kind enough to send us a unit in return for an honest review.
Updated on