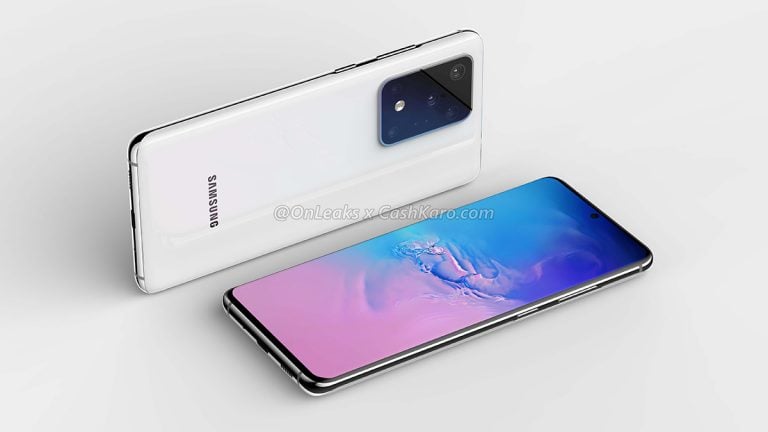 We're only a few weeks away from the expected unveiling of the Samsung Galaxy S20, and the rumors are starting to pick up. Samsung's Galaxy S-series will set the benchmark for others to follow as the Korean firm usually launches a new S-series phone around mid- to late-February. Thus, in this article, we will talk about the release date, rumors, leaks, expected specifications and features of the Samsung Galaxy S20 series.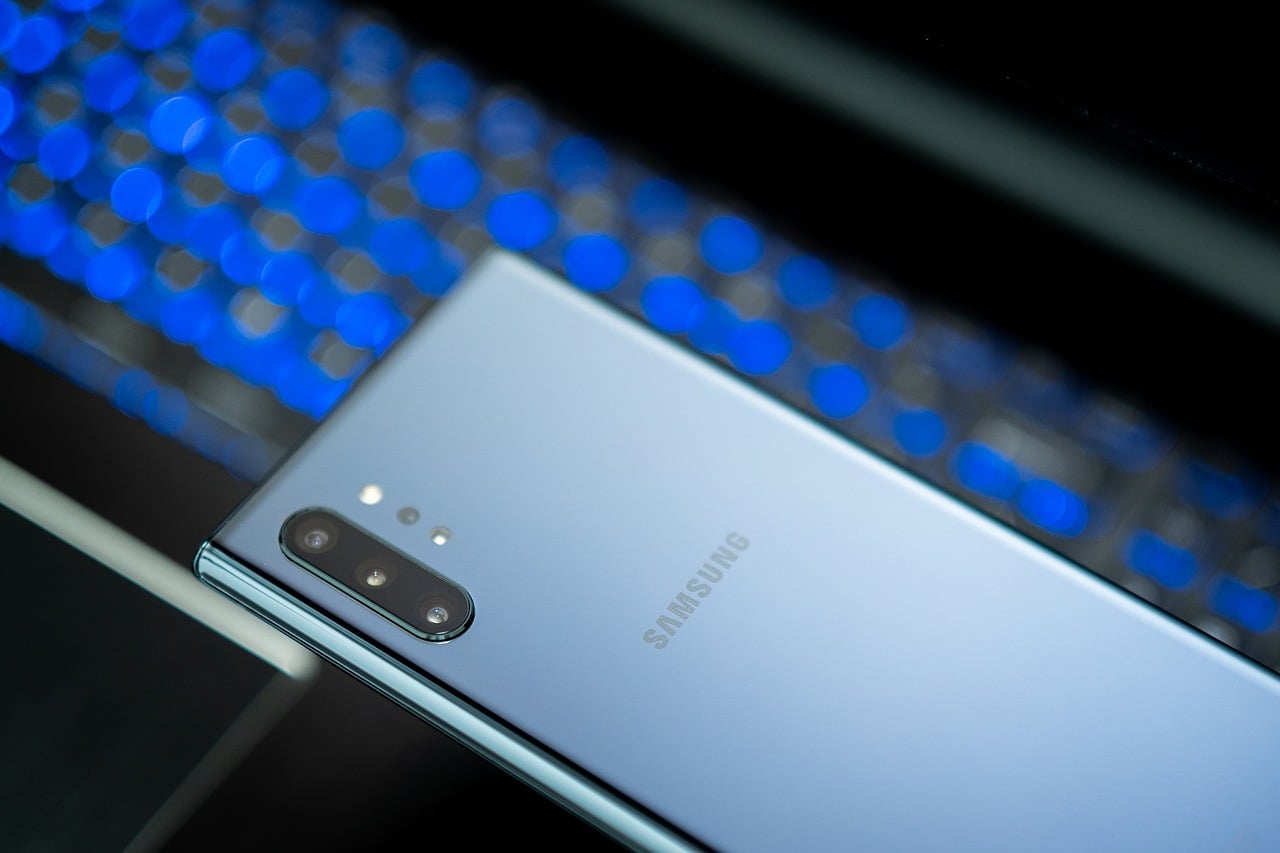 Changing the naming scheme: Hello Galaxy S20
Samsung is not going to name the next-gen S-series flagship Galaxy S11. Recent leaks suggest the device will be called the Galaxy S20 instead of the Galaxy S11. Folks at XDA Developers have shared a real-world picture of the upcoming Galaxy S20 Plus. The startup screen confirms the name as Galaxy S20+ 5G instead of S11 Plus.
Maybe Samsung is changing the naming scheme because we have entered a new decade. The live images obtained by XDA Developers show the device with a hole-punch in the top-center of the screen, just like Galaxy Note 10. The S20 Plus screen looks flat rather than curved. The phone will come with a screen protector pre-installed.
Connor Leonard Of IMC Explains: Here's What Value Investors Should Know About Moats
When it comes to value investing, one strategy that's often used is seeking out companies which have sizeable moats against competition. In a presentation for the Value Investing Club at Google earlier this year, Connor Leonard of the Investors Management Corporation explained two ways of looking at moats and how value investors can benefit from Read More
On the back, the device sports a quad-camera setup. The rear camera setup is rumored to include an RGB snapper, a wide-angle lens, a telephoto lens, and a macro camera.
According to Max Weinbach of XDA Developers, the Galaxy S20 and S20 Plus will be available in both 4G and 5G variants. The Galaxy S20 Ultra will be available only with 5G support. Responding to a Twitter follower's query, Max Weinbach said the S20 Ultra will differ from others in terms of battery, size, and camera.
Samsung Galaxy S20 release date
Samsung has officially confirmed that it will hold its next Galaxy Unpacked event on Feb. 11. The company is expected to unveil the Galaxy S20 at the event. It could also show off its next-gen foldable phone Galaxy Bloom at the same event.
Samsung could start accepting pre-orders soon after the unveiling, and bring the device to market by February-end or early March. Previously when the S20 was still being referred to as the Galaxy S11, there were speculations that it could be unveiled on February 18, but the company plans to launch it sooner.
Frandroid reported that the Galaxy S20 series will hit store shelves in France on March 13, more than a month after the Unpacked event in San Francisco. However, pre-orders are expected to go live soon after the unveiling on Feb. 11.
Price
In January, a reliable tipster revealed the Galaxy S20 series' pricing in European markets. XDA Developers contributor Max Weinbach said in a tweet that the Galaxy S20 5G will be priced between €900-1,000 for the base model. The Galaxy S20+ 5G will start at €1,050-1,100 while the top-of-the-line Galaxy S20 Ultra 5G will have a starting price of €1,300. Samsung is also expected to unveil the Galaxy Z Flip at the same event. Weinbach expects it to cost €1400, which is much lower than the Galaxy Fold's €2,000.
U.S. prices tend to be lower than in European markets. Max Weinbach expects the 5G model of Galaxy S20 to cost $850. The Galaxy S20+ 5G could be priced at $950, and the Galaxy S20 Ultra 5G could cost $1,200.
Of course, there will also be 4G variants of these phones. However, Samsung might not launch 4G models in countries where 5G networks have gone live. According to Max Weinbach, the 4G models will be €100 cheaper than their 5G counterparts. By comparison, last year's Galaxy S10e, Galaxy S10, and Galaxy S10+ were launched at €750, €900 and €1,000, respectively.
The support page for the Galaxy S20+ 4G LTE model briefly went live on Samsung's Spanish website. Although the support page has since been taken down, it does indicate that the Korean company will launch 4G models as well.
Display and design
According to Max Weinbach of XDA Developers, the Galaxy S20 would sport a 6.2-inch display while the S20 Plus and its 5G sibling would get a larger 6.7-inch screen. The S20 Ultra would get an even larger 6.9-inch Super AMOLED Infinity-O display.
In comparison, the Galaxy S10 lineup featured 6.4-, 6.1- and 5.8-inch displays, respectively. According to XDA Developers, the upcoming phones would have a 20:9 aspect ratio, making them slightly taller than Galaxy S10's 19:9 ratio. The hole-punch would be moved to the top-center of the screen similar to the Galaxy Note 10 line.
One trend that's been going on for years is thinner and thinner bezels, and it seems like a safe bet that the Galaxy S20 will sport even thinner bezels than its predecessor.
The often-reliable Twitter tipster Steve H. McFly collaborated with Pricebaba to share renderings of the so-called Galaxy S11E (which could officially be called Galaxy S20). Steve H. McFly is a well-connected tipster, and most of his past leaks have turned out to be accurate. The rendering he shared has a glossy blue color.
The renderings show the phone with a triple camera setup on the back, arranged in a large module. On the front, it has a hole-punch in the top-center for the selfie camera. It has a curved-edge display instead of a flat panel.
According to the rendering, the phone has ditched the side-mounted fingerprint sensor, opting for an in-display fingerprint reader. There is no sign of the 3.5mm headphone jack. The USB-C port and the speaker can be seen at the bottom. The phone is said to measure 51.7 x 69.1 x 7.9mm.
Galaxy S20 camera
Samsung is expected to introduce big changes with the camera. The company recently announced new 48 MP and 64 MP camera sensors, which could make their way to the Galaxy S20 series. However, the company is expected to go even beyond that and introduce a 108 MP camera. Samsung announced a 108 MP sensor last year.
The Galaxy S20 Plus is rumored to have a 108MP primary lens with 5X optical zoom, which would be capable of capturing 8K videos and Quad HD+ photos. The other lenses are expected to be telephoto, ultrawide, and a 3D Time-of-Flight sensor. The two small sensors seen in the camera module are said to be a Laser Autofocus system and an LED flash.
The Greek-language site Matrixlife and Techmaniacs report that the S20 line-up will feature a 108 MP main lens. The camera will reportedly be able to preview images from the other lenses even while taking video using the main lens, and the other lenses can be swapped out as desired. The telephoto lens will reportedly feature a 48 MP sensor with 10x lossless zoom.
XDA Developers found code suggesting a 108MP sensor with up to 10X optical zoom in the Samsung Camera app, and Ice Universe tweeted last year that 2020 would bring smartphones with 10x optical zoom and 108-megapixel camera.
Digging into the beta code of Samsung's Camera app, folks at XDA Developers have found that the Galaxy S20 would get exciting camera features. It will be capable of recording 8K videos at 30fps. The 108 MP camera should be able to handle 8K shooting with ease. There will be a Director's View mode to let you use multiple cameras and switch between them while recording videos.
Another feature spotted by XDA Developers is a Night Hyperlapse mode. The phone has to be kept still in this mode. It will presumably take brighter photos with reduced noise compared to the standard Hyperlapse at night. There will also be a Single Take Photo option, which would let you pan your phone around a scene for 15 seconds. While you pan, the camera will automatically take a number of photos and videos and put them in one collection.
Samsung will also add a Vertical Panorama mode to help you take photos of tall objects such as skyscrapers. Finally, there is a Custom Filters mode that will likely allow you to save a photo from your gallery as a custom filter for future photos.
Authentication and security
This next rumor comes via a patent application, so there's no way of knowing whether this technology will actually make it into the Samsung Galaxy S20 — or any other handset, for that matter. Forbes highlighted a patent entitled "Electronic device comprising fingerprint sensor and method of operating thereof, which was published in South Korea.
The technology described in the patent combines two different methods of authentication to unlock a device. The patent explains how the user's fingerprint could be read and while they are entering a PIN code, which could be a sort of two-factor authentication. Reading a fingerprint while a passcode is being entered sounds easier said than done though, so it could be a while before this technology is ready for use in a smartphone.
There are a few different ways such technology could be implemented. For example, the device maker could simply use a bigger fingerprint sensor that can scan a fingerprint in multiple areas of the screen. Another option would be to include multiple sensors, although that seems a bit too complex. Another possibility is to shuffle numbers on top of the fingerprint sensor so that the numbers could be pressed only on top of the fingerprint reader.
Separately, other rumors suggest the company could exclude the fingerprint sensor and instead go with facial recognition tech to unlock the phone.
Specifications and features
Samsung's Galaxy S20 series is expected to be powered by the Snapdragon 865 or Samsung's in-house Exynos 990 SoC depending on the market. The creator of this video claims to have information on the Snapdragon 865 processor:
One particularly interesting tidbit comes from the folks at Techradar, who recently got to test Qualcomm's Snapdragon 865 chipset, which is expected to power the S20 line-up.
The benchmarks reveal that the chipset appears to be more powerful than the A13 Bionic included in the iPhone 11 line-up. The test handset equipped with the Snapdragon 865 earned a multi-core score of 3,450, which beat Apple's A13 chip, which scored 3,337.
The iPhone 11 Pro Max did better on the single-core test, however, with a score of 1,331, versus the Snapdragon 865 device's 931. It basically just means that the iPhone 11 Pro Max might do better than the Samsung Galaxy S20 on single tasks, while the S20 might outperform while multi-tasking. Given how important multi-tasking is on mobile devices these days, it might not matter much.
SamMobile reported that the Galaxy S20 will ship with One UI 2.1 and possibly come with up to 1 TB of built-in storage. It's expected that the upcoming phone will also get ultra-fast UFS 3.0 storage, which is what the Note 10 has. The tech site reported that the model with the name SM-G981 will come in 128 GB and 512 GB options, while the model SM-G986 will be offered in 128 GB, 256 GB and 512 GB storage options. The model SM-G988 will supposedly get 128 GB, 256 GB, 512 GB and 1 TB storage options.
As for RAM, the Galaxy S20 is said to pack 6 GB of RAM, while the S20 Plus and S20 Ultra will have up to 12 GB of RAM. All three variants will run Android 10 out of the box.
Another specification many are waiting to find out is whether or not the phone will feature a headphone jack. Both the Galaxy Note 10 and Galaxy Note 10 Plus came without a jack. Thus, it is largely expected that the Galaxy S20 will also ditch the headphone jack. Samsung will likely utilize the space previously occupied by a headphone jack to include a bigger battery.
The next S-series phone may not have a Bixby button either. Samsung didn't add a Bixby button to the Note 10 or Note 10 Plus.
One new feature Samsung may introduce with the Galaxy S20 is a spectrometer. This feature would help in ascertaining the chemical composition of objects using infrared light. It could be useful for those trying to track what they eat or take better care of their skin. The Korean company has already patented a device with such a feature.
Updated on