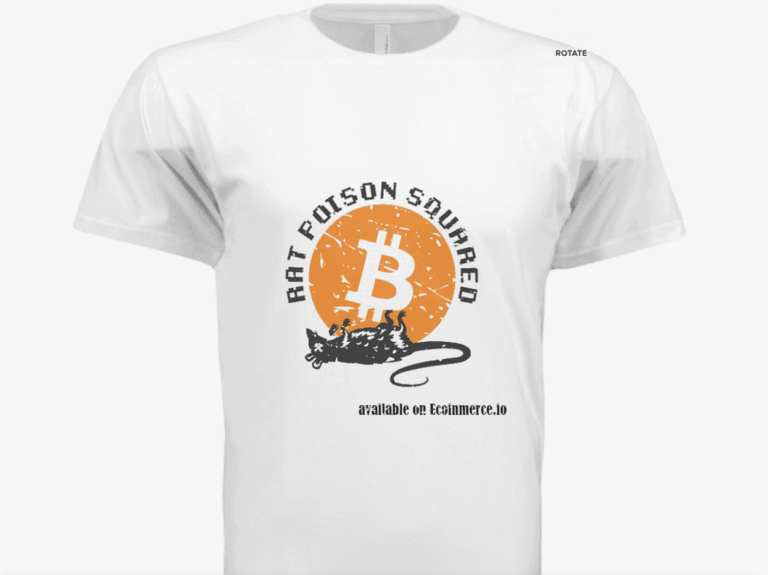 Well this is a clever troll – no idea what this company does or if they are legit or not, but well played press release. Warren Buffett recently called Bitcoin a scam (basically) and used the phrase rat poision squared to describe cryptocurrencies. The remarks took place during an interview after the Berkshire Hathaway 2018 annual meeting.
See below for more
ECoinmerce To Launch Rat Poison Squared Clothing Line
Showing support for Bitcoin investors and traders; in response to Warren Buffet's recent remarks
What Value Investors Can Learn From Walter Schloss And Ben Graham Today
Walter Schloss isn't a name many investors will have heard today. Schloss was one of the great value investors who trained under Benjamin Graham and specialized in finding cheap stocks. His track record was outstanding. In Warren Buffett's 1984 essay, the Super Investors of Graham-and-Doddsville, he noted that between 1956 and 1984, Schloss's firm returned Read More
SINGAPORE, May 14, 2018 (GLOBE NEWSWIRE) -- ECoinmerce, the world's first decentralized and tokenized E-commerce marketplace, today announces the Rat Poison Squared clothing line. The humorous clothing is in direct response to investing guru Warren Buffet's recent remarks calling Bitcoin "probably rat poison squared."
"We don't know exactly what 'rat poison squared' is supposed to mean," said ECoinmerce COO Rex Chen. "What we do know is that Bitcoin created a very productive ecosystem and spawned the entire cryptocurrency revolution, which is driving innovation in nearly every industry. This clothing line is intended to give Bitcoin and cryptocurrency enthusiasts pride in their defiance of the status quo and their belief in a better future."
The clothing will be available to order in two weeks on a first-come-first-serve basis. On the ECoinmerce Marketplace Preview, users can sign up to be notified on availability and be among the first to purchase the clothing.
The available items will include t-shirts, hats, coffee mugs, and key rings. The items will range in price from $19.99-$39.99.
About ECoinmerce
Founded in 2018, ECoinmerce is creating the world's first decentralized E-commerce marketplace. Headed by a strong team of experts from the E-commerce, supply chain and product development industries, ECoinmerce will revolutionize how retailers market products to consumers and how consumers purchase these goods. To learn more, please visit Ecoinmerce.io.
Photos via pres release