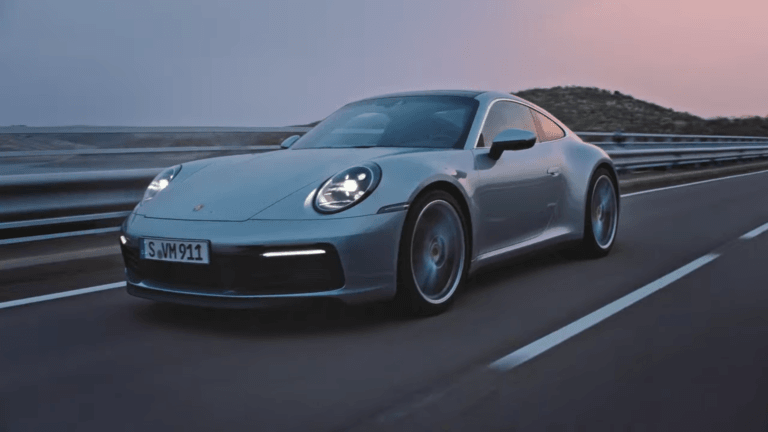 Shares of Porsche (ETR:P911) are up on the luxury carmaker's first trading day to mark one of the largest-ever initial public offerings (IPO) in European history.
Porsche stock price edged modestly higher to trade over 1% in the green after opening at €84 a share. A day earlier, Porsche set its IPO price at €82.5 per share and will see the luxury producer of cars valued at around €75 billion.
Porsche's majority owner Volkswagen was offering 911 million shares of Porsche in the IPO, in reference to the iconic Porsche 911 model.
See's Candies Vs. Berkshire Hathaway
During his long career, Warren Buffett has invested in thousands of companies and acquired a whole range of businesses for his conglomerate. Q3 2022 hedge fund letters, conferences and more However, of all of these deals, two stand out as being the most transformational. If you're looking for . . . SORRY! This content is Read More
Q2 2022 hedge fund letters, conferences and more
"Today is a great day for Porsche and a great day for Volkswagen," said Arno Antlitz, Volkswagen's CFO.
Antiltz added that the company was confident the IPO would be successful, thanks to its robust financials and a "very convincing strategy for the future."
"We were convinced despite the challenging environment this IPO would prove successful, and we were right," he told journalists.
Blockbuster Market Debut
Porsche's mighty valuation of €75 billion is almost as high as the valuation of its parent company Volkswagen, which is currently worth roughly €80 billion. The Porsche IPO is the biggest listing in Germany since Deutsche Telekom went public in 1996.
The strong trading debut came despite the German stock market being in the red amid rampant inflationary pressures and aggressive central bank tightening activities. Shares of Volkswagen were down more than 4% as investors shifted their investments to Porsche.
Porsche went public amid one of the worst years for European listings as investors try to remain cautious due to a very tough macroeconomic environment that involves sky-high inflation, aggressive interest rate hikes, and recession risks.
However, some analysts believe companies like Porsche and Ferrari are almost "recession-proof" given the extremely strong demand for high-end vehicles and their unique ability to pass extra input costs over to consumers.
"There's a lot to like about the company, with its aggressive electrification plans, expected strong cashflow generation and premium brand positioning in the market," Chi Chan, Portfolio Manager European Equities at Federated Hermes Limited, said. "However, it is coming to market at a time of unprecedented turmoil and consumer confidence is falling."
Despite market turbulence, buying IPO stock remains popular, as the hype surrounding the IPO was strong before trading started with key investors claiming roughly 40% of the shares on offer. The IPO finding is expected to provide Porsche with an additional €19.5 billion, a significant boost for the company's electric vehicle (EV) investments.
Carmakers' valuations have shrunk over the recent months due to tough macroeconomic factors and the ongoing war in Ukraine.
But this is not the case for Porsche, which "has completely decoupled itself from the negative market trends." Rival companies are believed to be delaying their IPOs due to market headwinds.
Oliver Blume, CEO of both Porsche AG and Volkswagen, described the IPO as a "historic moment." Blume has been criticized by some investors for his dual role as CEO of both companies, which he disregarded, adding that it was a conscious decision.
Volkswagen said the current market volatility is one of the main reasons why investors were desperately in need of a steady and profitable business such as Porsche AG.
"Porsche was and is the pearl in the Volkswagen Group," said Chris-Oliver Schickentanz, chief investment officer at fund manager Capitell. The IPO underscores the value the market brings to the carmaker, he added.
Following their aggressive shift towards EVs, Volkswagen now faces gigantic costs with Porsche's IPO expected to provide critical funds to address those costs and elevate Volkswagen's own valuation.
The IPO market activity is expected to remain low despite Porsche's strong first appearance on the stock market. Goldman Sachs urged its clients yesterday not to expect a rebound in IPO activity anytime soon given challenging macro conditions.
As of Sept. 27, companies in the region have secured $44 billion from equity capital markets, only $4.5 billion of which came from IPOs. Citi strategist Malte Hopp shared these views, saying the IPO market is expected to remain challenging for other private companies seeking listing.
Summary
Porsche shares are trading higher on the first trading day despite the luxury carmaker boasting a €75 billion price tag. Investors are obviously hungry for stable and profitable businesses that can generate strong cash flow.
Get Smarter on Crypto and Macro. Get the 5-minute newsletter that keeps investors in the loop. Five Minute Finance is an independently run newsletter covering the latest and most important trends in crypto, macro, and global markets.