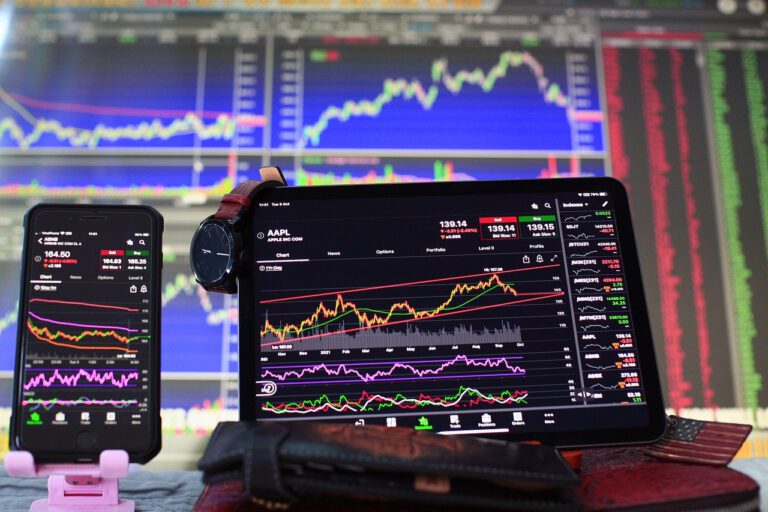 In his podcast addressing the markets today, Louis Navellier offered the following commentary.
If you wish to listen to this commentary, please click here.
The biggest news this week was Tuesday's August Consumer Price Index (CPI). Specifically, the Labor Department announced that the CPI rose 0.1% in August, which was higher than economists' consensus estimate of a 0.1% decline.
Fund Manager Profile: Kris Sidial Of Tail Risk Fund Ambrus Group
A decade ago, no one talked about tail risk hedge funds, which were a minuscule niche of the market. However, today many large investors, including pension funds and other institutions, have mandates that require the inclusion of tail risk protection. In a recent interview with ValueWalk, Kris Sidial of tail risk fund Ambrus Group, a Read More
The positive CPI shocked Wall Street, since energy prices declined 5% in August, led by a 10.6% decline in gasoline prices.
Q2 2022 hedge fund letters, conferences and more
Highest Conviction Stocks
Given the downdraft in markets today, stocks are on sale. Here are my highest conviction stocks: Archer-Daniels (NYSE:ADM), Ardmore Shipping (NYSE:ASC), Global Partners LP (NYSE:GLP), Super Micro Computer, (NASDAQ:SMCI), Vista Energy (NYSE:VIST).
Also notable is that food prices rose 0.8% in August. Excluding food and energy, the core CPI rose 0.6% in August, so inflation is now imbedded in many service costs.
In the past 12 months, the CPI rose 8.3% through August (down from an 8.5% annual pace in July), while the core CPI rose to a 6.3% annual pace (up from a 5.9% annual pace in June and July). In other words, the core CPI rose for the first time since March, which spooked Treasury bond yields.
Due to the rumblings that the August CPI could be negative, the hopes that the Fed would not raise key interest rates too much were squelched on Tuesday after Treasury yields soared.
Frankly, since the Fed has to catch up with market rates, so I strongly recommend that the Fed hike key interest rates 1% on September 21st.
If the Fed only raises key interest rates 0.75% on September 21st, there will be pressure on the Fed to raise key interest rates at its November and December Federal Open Market Committee (FOMC) meetings.
Since the November FOMC meeting is only 6 days before the mid-term election, normally the Fed will not raise key interest rates, but frankly, now that 2-year Treasury yields are at the highest level since 2007, the Fed must act, so a potential interest rate hike at the November FOMC meeting is now warranted.
Tail Wagging Dog
I want to make this very clear. If the Fed raises key interest rates at its November FOMC meeting, it will essentially assure that there will be a major leadership change in Congress. The best way to describe what is happening in the Treasury market is now the "tail that is wagging the dog."
The stock market did not anticipate soaring Treasury yields, so some fiscal discipline from Washington D.C. is now warranted and hopefully, the new Congress will impose some fiscal discipline, because like the European Union has learned, unlimited money printing (i.e., Modern Monetary Theory) does have long-term consequences on Treasury yields.
Negative Earnings
With the anticipation now that the Fed may raise its key interest rates to as high as 4% later this year, the U.S. dollar is resurging.
Since a strong U.S. dollar impedes the earnings of the large multi-international stocks that dominate the S&P 500, the negative earnings that are anticipated to characterize both the third and fourth quarters are likely to become bigger news.
Fortunately, crude oil prices remain firm and other commodity-related stocks remain an oasis for investors since they are forecasted to post positive earnings while the S&P 500 flounders.
The other big news is expected to be Thursday's August Retail Sales report. The key is for retail sales to exceed the CPI. Now that gasoline prices have fallen, it is possible that the August retail sales report could be negative, but most analysts are expecting a positive retail sales report.
Coffee Beans
A California-based auction company is selling off an unusual piece of Detroit Tigers memorabilia: Ty Cobb's dentures, which belonged to Cobb, who played for the Tigers from 1905 to 1926 and died in 1961.
Cobb holds the Major League Baseball record for career batting average at 0.366. Bidding had surpassed $14,000 as of Friday afternoon. Source: UPI. See the full story here.