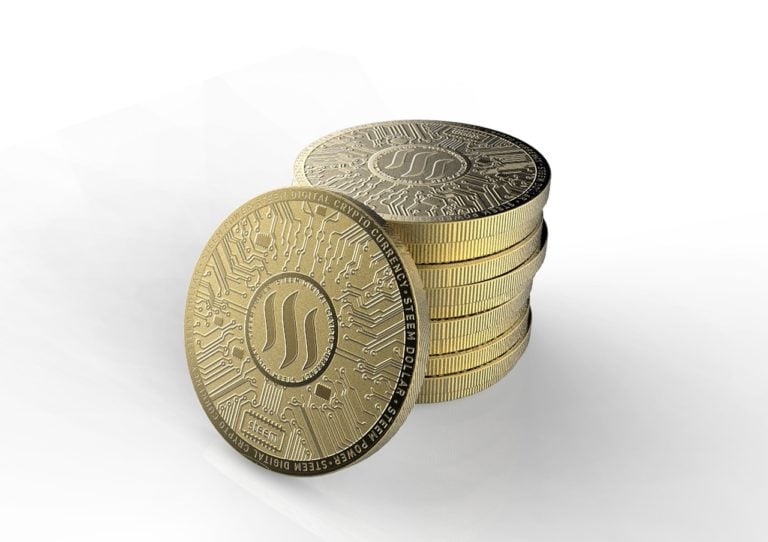 Cryptocurrencies seek to level the playing field across global economies and allow the transfer of money to move faster, unaffected by fees and regulations.
Q1 hedge fund letters, conference, scoops etc, Also read Lear Capital
However, the road to progress has some potholes in it as well, with security vulnerabilities and malicious hacks cropping up continually. After a year plagued by hacks, 2018 saw the biggest one yet — the Coincheck hack, which lost over $500 million in digital coins.
Gates Capital Management Reduces Risk After Rare Down Year [Exclusive]
Gates Capital Management's ECF Value Funds have a fantastic track record. The funds (full-name Excess Cash Flow Value Funds), which invest in an event-driven equity and credit strategy, have produced a 12.6% annualised return over the past 26 years. The funds added 7.7% overall in the second half of 2022, outperforming the 3.4% return for Read More
Keep reading to take a look at the seven cryptocurrency hacks that prove security is a sizable roadblock towards the mass cryptocurrency uptake.
1. The Infamous Mt. Gox Hack
Mt.Gox might be the first, and most famous Bitcoin hack. Mt. Gox, a Japan-based Bitcoin exchange that came onto the scene in 2010, fell victim to their first big hack just a year later.
The June 2011 hack happened when someone was able to get ahold of the platform's auditor credentials. From there, the hacker transferred 2609 coins to an address Mt. Gox didn't have access to.
The hack caused Mt. Gox to be suspended for a few days, but eventually, the public regained trust in the platform.
In 2014, the exchange was hacked yet again. At the time, about 70% of bitcoin transactions were processed through Mt. Gox. This second hack proved fatal for the company. Mt. Gox filed for bankruptcy shortly after, and claimed $350 million in bitcoin was missing from the exchange. Investors were unable to recoup their losses, and Mt. Gox closed its doors.
2. The Bitstamp Hack
Just a year after the meltdown of Mt. Gox, hackers targeted six Bitstamp employees via Skype phishing. One of Bitstamp's storage wallets was hacked, and thieves made off with over $5 million in BTC. Phishers leveraged the Skype connection to steal the employee's credentials and emptied the bitcoin wallet with ease.
3. The DAO Hack
DAO stands for Decentralized Autonomous Organization; it's a blockchain platform that was designed to help people make decentralized investments, as well as eliminate the need for official documents. The idea was that the DAO would eliminate the need to trust anyone (documents can't be changed), and could democratize how investment firms decide to do business.
In June of 2016, a hacker broke into the DAO system and stole $50 million worth of Ethereum. According to Wired, the hack was made possible due to a bug in the system, which made it easy for malicious hackers to break in.
The DAO hack showed a real need to improve smart contract encryption, as many of these documents relate to large sums of cash.
4. Bitfinex Hack
The Bitfinex hack hit in August 2016.  Hackers made off with a whopping $72 million worth of BTC from the online exchange — the second biggest hack since Mt. Gox. Hackers were able to exploit a vulnerability within the Bitfinex multi-signature wallets.
One piece of silver lining, though, is that the victims made out much better than in aftermath of the Mt. Gox hack. The company issued BFX tokens that users were able to exchange for U.S. dollars, and as a result, most investors were able to get their money back.
5. Parity Hack
Another multi-sig hack, the Parity Multisig Wallet suffered a break-in back in November 2017, when hackers discovered a vulnerability in the multi-sig contracts that were rolled out four months earlier.
What's interesting about the parity hack is that a group of "white hat" hackers discovered it while the hack was in process, and stepped in to drain out the remaining funds to protect users' investments. Unfortunately, hackers did succeed in stealing $32 million worth of Ether.
6. Tether Hack
In November 2016, cryptocurrency startup Tether reported a hack, claiming that $30.9 million in tokens were stolen from the exchange. Though there aren't too many details available regarding how the attack was executed, it's worth pointing out that Tether was designed to be a more stable cryptocurrency than Bitcoin is with its extreme peaks and valleys. The currency is backed by US dollars, positioning it as a safer alternative to some of the other options.
At this time, Tether is focusing on building a new platform to go with newer, more secure wallets. The company is advising investors to refrain from adding money to existing wallets, as they may not be secure.
7. The Coincheck Hack
Finally, someone overachieved and outdid the Mt. Gox hack. In January 2018, the digital currency platform Coincheck was hacked — and the hackers made off with a record-breaking $530 million worth of digital tokens.
The company behind the obscure NEM coins acknowledged a design flaw that allowed hackers to steal this massive amount of money. Coincheck keeps their customers' assets in a hot wallet, which in turn connect to external networks, and they aren't the most secure.
Coincheck has since identified the addresses where most of the NEM coins have ended up. Still, no one knows who owns those accounts, so investors have not been able to recoup their money.
Ongoing Hacks Prove Security Needs to Step Up
A public cryptocurrency address comes equipped with a private key, so if someone gets their hands on your private keycode, they can send that money away with relative ease. And because cryptocurrency values can reach such mind-boggling heights, there are more and more phishing scams and mining hacks to be wary of.
Some cryptocurrency experts say that multi-sig is the answer to a safer cryptocurrency future, but as evidenced by the Bitfinex and the Parity hacks, the extra layers don't always protect investors against the savviest hackers.
These realities bring an immediate importance to exchanges and digital money platforms, who might consider amping up security so that investors feel safe with cryptocurrency and digital wallets. Just like credit card data, hackers are on the lookout to steal your information.  If you're thinking about buying cryptocurrency, be sure to research the platforms you intend to invest in, as a number of services today are focused on security to prevent any hacks on member accounts.
Finally, if the big hacks haven't put you off of investing in an existing currency or an ICO, we recommend to consult with a financial advisor who specializes in digital currency.
This article should not be used as or considered investment advice. If you have questions regarding cryptocurrencies, tokens or any financial investments please consult your financial advisor.