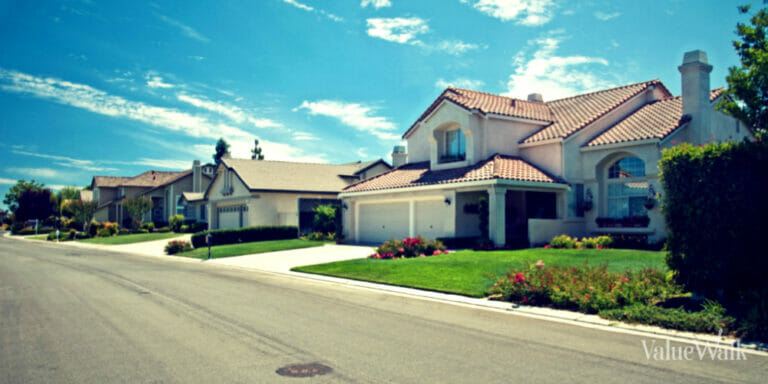 On The Mortgage Front
Freddie Mac (OTCMKTS:FMCC) reported the 30-year fixed-rate mortgage averaged 6.49% as of Dec. 1, down from last week when it averaged 6.58%. The 15-year fixed-rate mortgage averaged 5.76%, down from last week when it averaged 5.90%.
"Mortgage rates continued to drop this week as optimism grows around the prospect that the Federal Reserve will slow its pace of rate hikes," said Sam Khater, Freddie Mac's chief economist. "Even as rates decrease and house prices soften, economic uncertainty continues to limit homebuyer demand as we enter the last month of the year."
Q3 2022 hedge fund letters, conferences and more
Gates Capital Management Reduces Risk After Rare Down Year [Exclusive]
Gates Capital Management's ECF Value Funds have a fantastic track record. The funds (full-name Excess Cash Flow Value Funds), which invest in an event-driven equity and credit strategy, have produced a 12.6% annualised return over the past 26 years. The funds added 7.7% overall in the second half of 2022, outperforming the 3.4% return for Read More
While rates dipped, the Mortgage Bankers Association's (MBA) Market Composite Index dropped by 1.9%, with the Purchase Index taking a 3% dive while the Refinance Index took an unexpectedly invigorating uptick by 5% -- although it was also 86% lower than the same week one year ago.
"Mortgage applications decreased 2% compared to the Thanksgiving holiday-adjusted results from the previous week, even as mortgage rates continued to trend lower," said MBA's Vice President and Deputy Chief Economist Joel Kan.
"Purchase activity slowed last week, with a drop in conventional purchase applications partially offset by an increase in FHA and USDA loan applications. The average loan size for purchase applications decreased to $387,300 – its lowest level since January 2021. The decrease was consistent with slightly stronger government applications and a rapidly cooling home-price environment."
The MBA also reported that mortgage credit availability increased in November. The trade group's Mortgage Credit Availability Index (MCAI) was up by 1.4% to 103.4 in November, with the Conventional MCAI increasing 2.8% and the Government MCAI unchanged. Of the component indices of the Conventional MCAI, the Jumbo MCAI increased by 3.9% and the Conforming MCAI saw a 1.0% rise.
"Credit availability increased slightly in November, the first increase in nine months as lenders continued to navigate a challenging environment brought on by higher rates and a much slower housing market," said Kan.
"Jumbo credit availability saw a 4% increase, as jumbo rates remained more competitive than rates on conforming loans. Lenders are seeking to capture more volume in this space. Most of last month's increase came from more ARM loan programs being offered."
On The Homeownership Front
New data released by Bank of America (NYSE:BAC) found 70% of homeowners between the ages of 45 and 76 are either planning to retire or have retired in the home they already own.
Among those planning to retire in their homes, 78% said they saw no reason to move, while 22% said they put so much work into their home that they do not want to move.
Not surprisingly, the large number of people staying in their homes has impacted active home listings, which fell from 1,468,901 units to 732,276 units between July 2016 and September 2022 – a situation that is further exacerbated by historically low construction on new houses.
"While home prices are holding steady in many parts of the country, demand continues to exceed supply, and there is still room for inventory to catch up before the housing market is in balance," said Matt Vernon, head of retail Lending at Bank of America. "The latest trends show that large populations of Gen X or Baby Boomer homeowners may not be selling anytime soon."
However, some homeowners may not have the luxury of retiring in their current residences. ATTOM's U.S. Foreclosure Market Report determined there were a total of 30,677 properties with foreclosure filings last month, down 5% from October but up 57% from November 2021.
Nationwide one in every 4,580 housing units had a foreclosure filing in November 2022. States with the highest foreclosure rates were again: Illinois (one in every 2,401 housing units with a foreclosure filing), Delaware (one in every 2,736 housing units), New Jersey (one in every 2,916 housing units), South Carolina (one in every 3,195 housing units) and Wyoming (one in every 3,237 housing units).
"We may be at or near a peak level of foreclosure activity for 2022," said Rick Sharga, executive vice president of market intelligence at ATTOM. "While foreclosure starts and foreclosure completions both increased compared to last year's artificially low levels, they declined from last month, and lenders often put a moratorium on foreclosures during the holiday season."
And looking ahead for 2023, the brokerage Redfin (NASDAQ:RDFN) is forecasting home sales will fall next year to their lowest level since 2011, with a slow recovery occurring in the second half of the year. Redfin also predicted mortgage rates will decline during 2023, ending the year below 6%, whole home prices will post their first year-over-year decline in a decade.
However, Redfin is not predicting a new wave of foreclosures similar to what followed the 2008 crash, and Redfin is also forecasting a decline in rental housing prices, which will further encourage young millennials and Gen Zers to eschew homeownership and keep renting, while builders put more emphasis on multifamily properties rather than single-family homes.