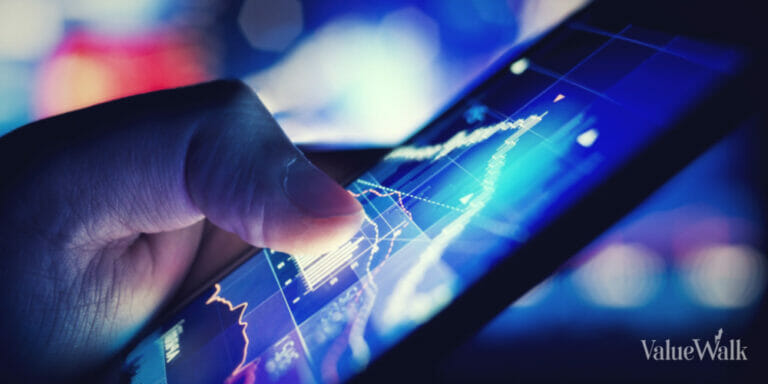 Carvana (NYSE:CVNA) stock suffered another sharp drop Wednesday after the company met with lawyers and creditors to explore options for managing the company's debt load, according to Bloomberg. The move comes amid growing concerns over Carvana's solvency following a steep decline in used-car prices.
Carvana's largest creditors, including Apollo Global Management and Pacific Investment Management, inked a deal binding them to act together in negotiations with the retailer. These creditors hold roughly $4 billion of Carvana's unsecured debt, which translates to around 70% of the total outstanding. The agreement is expected to last a minimum of three months.
Q3 2022 hedge fund letters, conferences and more
Gates Capital Management Reduces Risk After Rare Down Year [Exclusive]
Gates Capital Management's ECF Value Funds have a fantastic track record. The funds (full-name Excess Cash Flow Value Funds), which invest in an event-driven equity and credit strategy, have produced a 12.6% annualised return over the past 26 years. The funds added 7.7% overall in the second half of 2022, outperforming the 3.4% return for Read More
Carvana shares are down about 98% year-to-date (YTD). Wedbush analyst Seth Basham, who noted that bankruptcy is looking more likely for the used-car retailer. The analyst downgraded Carvana stock to Underperform, which is equivalent to Sell, and trimmed the price target of the overvalued shares from $9 per share to $1 per share.
Fighting To Stay Alive
The deal with creditors allows Carvana to streamline negotiations over new funding or debt restructuring efforts. These agreements have historically prevented disputes between creditors that can complicate and prolong the debt restructuring process.
The bondholder news, along with the low bond price and reports that Carvana's director of investor relations Mike Levin left the company, signals "a higher likelihood of debt restructuring that could leave the equity worthless in a bankruptcy scenario (pre-packaged or otherwise), or highly diluted in a best case," Basham said.
The analyst added that a restructuring would allow Carvana to cut its $600 million annual interest expense load and scrap assets. In a statement to CNBC, Carvana said it remains focused on achieving "profitability outlined in our Q3 Shareholder Letter and we have substantial liquidity to get us there. In no way does today's news change that strategy."
Wall Street giant JPMorgan said Wednesday that the deal with creditors may suggest that Carvana may have kickstarted restructuring negotiations with bondholders, though the possibility of an imminent bankruptcy filing "seems low," the bank added.
"We believe CVNA has enough cushion through short term revolvers to get through untill the end of 2023, and a severe recession could accelerate this by 1-2 quarters," Rajat Gupta, managing director of management consultancy firm McKinsey & Company, told investors.
Carvana has been facing significant headwinds in the form of weaker used-car demand and mounting costs, forcing the retailer to reduce its workforce in 2022. The company laid off roughly 1,500 employees in November, or 8% of its total workforce. A number of Carvana bonds have been trading at around 50 cents on the dollar, suggesting that investors are seeing a strong chance of default, Basham wrote in a note.
The retailer's bonds have been under pressure in recent months, with notes that are set to expire in 2025 trading at 45 cents on the dollar, just above the record low of 40 cents they hit last month. This compares to 97 cents on the dollar at the start of 2022.
Spectacular Rise Followed By A Spectacular Fall
Trading Carvana stock was halted for a short period on Wednesday after dropping below $5 per share for the first time since the retailer went public in 2017. Furthermore, the CVNA share price continued declining later in the day, ending the session down around 43% at $3.83 per share.
For comparison purposes, Carvana's all-time high is $376.83, printed on August 10, 2021. The retailer's stock has faced a myriad of analyst downgrades since it reported worse-than-expected Q3 earnings last month and issued a disappointing outlook.
Carvana's change of fortune comes after a period of stellar growth during the Covid-19 pandemic in 2020 as shoppers transitioned to online car shopping due to lockdown restrictions. But the company's supply could not meet such a strong surge in demand.
This prompted Carvana to acquire the online used car auction platform Adesa earlier this year and a record number of vehicles for significantly high prices as demand weakened due to increased interest rates amid rampant inflation. To cover the losses and fund the $2.2 billion acquisition of Adesa, Carvana has borrowed money several times, resulting in a significant debt pile.
Earlier this month, traders bought a surprisingly high number of call options on Carvana. More specifically, traders purchased 78,484 call options on the company, sending an options trading signal which marked an increase of 22% compared to the average volume of 64,371 call options.
Meanwhile, insider Daniel J. Gill bought 133,000 Carvana shares on Nov. 21, according to a filing with the Securities & Exchange Commission (SEC). Gill bought the stock at an average price of $7.62 per share for a total of $1,013,460.00. After the latest transaction, the insider now holds 263,415 shares of Carvana's stock, worth roughly $2,007,222.30.
The news comes after options traders placed higher-than-usual bets that Carvana shares will drop further, despite being down 97% at that moment.
Summary
Carvana shares collapsed in 2022, leaving investors concerned that the used car retailer may be forced into bankruptcy. As a result, several analysts downgraded Carvana stock - with Wedbush placing a $1 per share price target - which accelerated selloff this week.
Get Smarter on Crypto and Macro. Get the 5-minute newsletter that keeps investors in the loop. Five Minute Finance is an independently run newsletter covering the latest and most important trends in crypto, macro, and global markets.