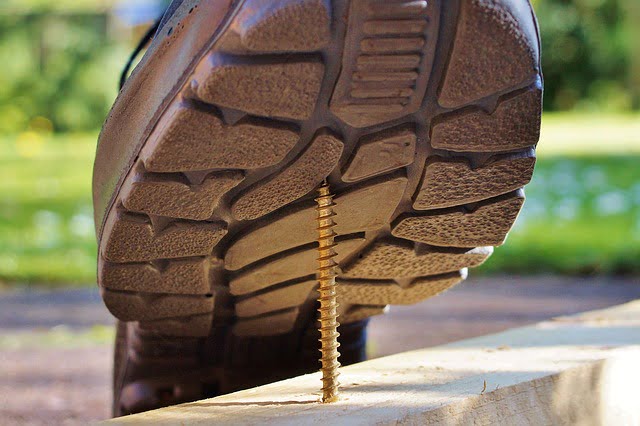 According to the National Safety Council in cooperation with Injury Facts, the top causes of work-related injury have to do with slips, trips, over-exertion, and mishandling equipment. While nobody dreams of getting hurt at work, the reality is that more than 2.8 million employee-related injuries occurred at work within the private sector in 2019.
When an injury happens at our place of work, what comes next will define how the entire process plays out. Let's help prepare employees to address potential injuries at work by outlining the key steps necessary.
1) File an Incident Report
Engine No. 1's Jennifer Grancio Talks Exxon And Current Opportunities In Value
ESG and sustainability remain hot topics in the world of investing, and activists are taking up positions in behemoths like Exxon Mobil. Engine No. 1, a sustainability-focused fund, ran a successful proxy campaign against the oil giant and won three board seats. At MarketWatch's Best New Ideas Money Festival last week, Jennifer Grancio of Engine Read More
State deadlines regarding incident reports are notoriously vague and may vary from one state to the next. As a result of this variance, it is important to file an incident report in writing as soon as possible. Even if you feel unscathed and completely healthy, it is important to leave a paper trail of the incident to show that you've performed correctly.
At this point in time, you can even consider filing your worker's compensation claim. Similar to an insurance claim, it should be understood that this is not a lawsuit against your employer, but rather a request for the benefits that you are owed. Notify your employer, acquire everything in writing, and work with a legal professional if you feel like this process is too much for you.
2) Consult a Medical Professional
Following your injury, it is of the utmost importance that you undergo a medical evaluation as soon as possible following the incident at work. If the injury is bad enough to warrant a visit to the emergency room, then you should go. Conversely, if you are not considered "seriously hurt," you can still request a session with a certain doctor. If your employer chooses their own doctor, you can still get a second opinion under most worker's compensation legislation.
No matter what happens on the day of your injury, ensuring proper access to medical care remains a top priority. Do not let anyone bully, badger, or otherwise suggest that you are not entitled to medical help should you feel it important. Timing is important, particularly when it comes to workplace incidents.
3) Hire or Consult a Legal professional
After filing an incident report and consulting a medical professional, your next step is to consider hiring an attorney. If you are in Minnesota, for example, the right Minnesota personal injury lawyer can make all of the difference in the world. Individuals who feel less confident in the first two steps of this process can begin by hiring a lawyer for consultation throughout the entire journey.
Initial consultations are often free and can help to determine which direction you would be best to pursue. Depending on the complexity of your incident as well as the surrounding context of the case, hiring a lawyer may range from a good idea to utterly necessary. Don't harm yourself by avoiding legal help when you need it most, consider working with accident and injury attorneys who have both experience in the field and your state's laws.