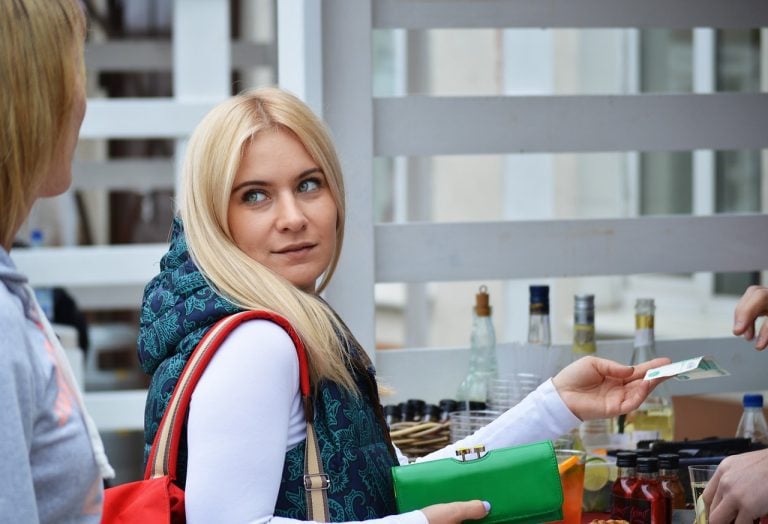 Buying a home is one of the most significant investments you'll make, so it's something you should take seriously, both in terms of financial value and practical value. But because there's no clear "right" decision in many cases, homeowners end up confused on how to approach certain variables.
Take example, the question of how much square footage your home should have. If you're a young family, you'll want to find a house that you can grow into, but you also don't want to buy a house that's too big to maintain comfortably. Similarly, you'll want to invest in a quality home, but not stretch your budget so thin that it leaves you in dire financial straits.
So how should you determine how much home to buy?
This Crypto Hedge Fund Manager Thinks The Crypto Winter Is Almost Over
When the Great Financial Crisis hit in 2008, the pseudonymous Satoshi Nakamoto published the first paper on bitcoin, proposing a new financial system that didn't depend on "trusted" third parties. However, today's crypto ecosystem has diverged so far from the original intent of cryptocurrency set out in that paper that it's virtually unrecognizable. Now we're Read More
Start With Assessing Your Needs
Before you do anything else, you should analyze your needs, including things like:
Family members and living space. How many people will be living in this house? How many people will be added to the family (such as relatives moving in or extra children)? You'll want adequate space for each of those family members to be comfortable.
Storage and furnishing space. You'll also want to consider storage and furnishing space. If you have antique furniture you want to display, you'll want adequate room to support it. If you're striving for a minimalistic lifestyle, you won't need much in the way of extra rooms, closets, and crawl spaces.
Typical property use. How do you plan on using this property? Will this be a social center, where you regularly invite your friends and family over, or do you plan on using it as a home base when you aren't out and about? Do you work from home, planning to use this as an office environment? Do you need a workout room so you don't have to drive to a gym?
Time horizon. The average person moves 11 to 12 times in a lifetime. How long do you plan to spend here before your next move? The shorter your stay, the smaller the house can feasibly be—and the less your decision will matter, since you'll be moving again in short order.
Break Down Your Budget
You'll also need to break down your budget. Bigger houses are almost always more expensive, and you may not be able to afford a house with all the bells and whistles you'd prefer. Experts recommend spending somewhere between 30 and 40 percent of your total budget on housing costs, so be sure to estimate the mortgage payments on every property you look at and compare them to your take-home pay. If a home would require more than 40 percent of your income, it's probably out of your price range (excluding key variables, such as a promotion in the near future or an incredible deal on the home in question).
Look at Bedrooms (but Don't Become Fixated)
Most homeowners judge the size of a home on the number of bedrooms, which is a good start—but it can't tell you everything. For example, if you have a family of four, a home with four bedrooms would seem at first glance like it's a good fit. But make sure you scope out what those bedrooms actually look like, how they're positioned, the square footage of the home, the overall layout, and the total property size as well. Bedrooms can be deceiving as a general indication of the home's size.
Consider Maintenance Factors and Other Costs
In a bigger house, everything costs more—not just the mortgage payment. For example, you'll have much higher heating and cooling bills to worry about, and you'll have to invest more time and money in your home maintenance. Try to get a feel for what your electricity and other utility bills would be in this location, and factor them into your budget. Then, run a cost/benefit analysis of the property size and maintenance requirements; for example, you might like the idea of having a big yard where the kids can play, but are you willing to invest the time in mowing it?
Look at Existing Houses (and Consider Building)
Often, the best way to evaluate home size is to take a tour in person. Start looking at different properties in your target area and get a sense for what each size "feels" like. You may find that there are no ideal properties in your area, but remember—building is always an option.
There's no perfect answer since every homebuyer will have different priorities, a different budget, and a different selection of properties available to them. Use these strategies and approaches to better understand your home buying environment, and make the best decision you can for your family.