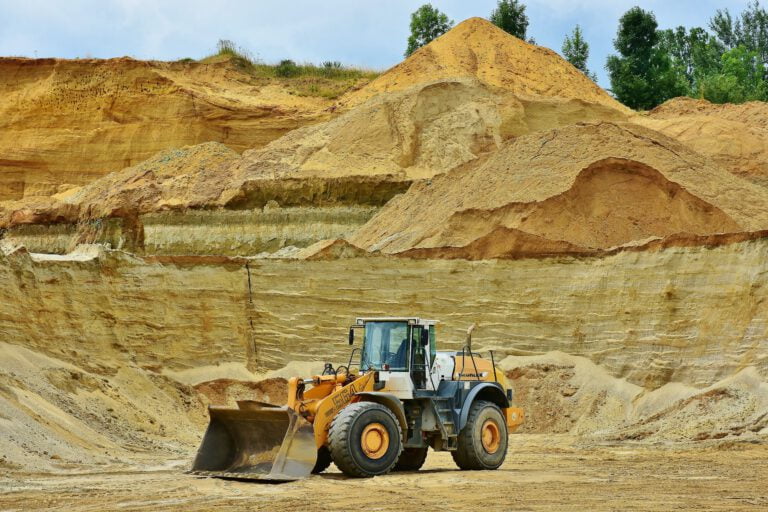 Since the beginning of the pandemic, gold prices have seen an impressive rise in part due to investors looking for safe havens to park their money. But it's also because gold is getting harder and harder to mine because digging it out of the ground has become much more complex. Gold is among the rarest metals in the earth's crust and much of the easier-to-get ore has likely already been mined. What is leftover is likely harder to access, lower grade material, and therefore more expensive to extract, miners say.
Some analysts argue that we have hit "peak gold", in which we have passed the maximum rate of extraction, leading to a fall in production. This hasn't been the case, however, as demonstrated by gold production in 2021, which rebounded by 17% in 2021 from the year before. In fact, 2019 was the first year in a decade that gold production fell, and it was only by 1%.
One of the issues plaguing gold production is that a lack of new ore discoveries has made mining new gold more difficult. With fewer new discoveries, existing mines are extracting gold from ore with lower grades of gold. This requires more energy and more capital for mining companies to extract the same amount of gold.
Fund Structures For More Efficient Taxation And "Doing Well While Doing Good"
Tax time is still months away, but it's never too early to consider how fund structures impact your investments. Additionally, many people start looking for more ways to do good, including with their investments. In a recent interview with ValueWalk, Michael Carrillo of fund services provider Apex Group explained how most of the intellectual maneuvering Read More
As a result, when it comes to the major gold companies that are already producing, there is less free cash flow available for the exploration of new deposits. Gold mining companies have been forced to cut back on exploration spending as a result; the number of new discoveries has dropped by 33% between 2018 and 2019.
In this difficult environment for gold miners, investors have been moving their money to invest in and acquire junior exploration mining companies. Since new projects are scarce and investment for gold exploration spending has been reduced, junior mining companies focused on exploration present the best option for investors looking for high-quality exposure to new discoveries for gold.
Canada-based Collective Mining (TSXV:CNL) is one of those companies and is currently developing and exploring its two projects in Colombia. The company recently announced further high-grade, polymetallic vein grab sample results from the western side of the grassroots generated Olympus target at the Guayabales project in Colombia. These are additions to previous grab sample results from the eastern portion of Olympus that were announced on December 1, 2021.
The results from Olympus have led the company to prioritize drilling there in 2022, and a third diamond drill rig is expected to begin operating in mid-late January, as part of the company's fully-funded 20,000-meter drill program. Junior mining companies like Collective Mining are the kind of eventual takeover targets that major mining companies look for when they need to expand production. With gold becoming harder to mine and new discoveries more valuable than ever, this puts Collective Mining in a potentially exciting position for the future.
Additionally, investing in a junior mining company delivers blue sky potential that can't be found in some of the producing gold miners that have predictable output. Gold miners like Collective deliver potential for future profit from finding new sources of ore and developing projects into valuable assets.
Funding for exploration has decreased across many of the major miners, as they focus on maximizing existing assets. This leaves exploration in the hands of specialized junior mining companies that have a mission to make new discoveries. Collective Mining's management team assembled the company after selling Continental Gold Inc. to Zijin Mining for $2 billion in enterprise value. This is the kind of sale that investors look for when investing in mining stocks, as it shows a history of vision for developing and exploring gold projects.