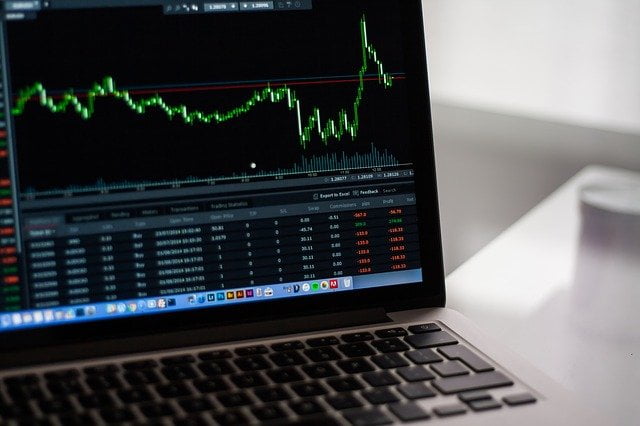 Look ahead to FTSE 350 companies reporting from 26 to 30 April
Q1 2021 hedge fund letters, conferences and more
What to expect from a selection of FTSE 100, FTSE 250 and selected other companies reporting next week. Among those currently scheduled to release results:
Hedge Fund Launches Jump Despite Equity Market Declines
Last year was a bumper year for hedge fund launches. According to a Hedge Fund Research report released towards the end of March, 614 new funds hit the market in 2021. That was the highest number of launches since 2017, when a record 735 new hedge funds were rolled out to investors. What's interesting about Read More
Tesla Inc (NASDAQ:TSLA) results should indicate how far ahead it can stay from its rivals
Whitbread plc (LON:WTB) (OTCMKTS:WTBCF) will reveal whether it's got enough cash to pounce on the May reopening
BP plc (LON:BP) (NYSE:BP) will update on how the oil price has affected revenues
J Sainsbury plc (LON:SBRY) (OTCMKTS:JSAIY) will hope to finish the year on a high after a better-than-expected Q3
Lloyds Banking Group PLC (LON:LLOY) (NYSE:LYG) gives us a taste of what's going on with banks' bad loans, borrowing profitability and balance sheets
Amazon.com, Inc. (NASDAQ:AMZN) set to retain the crown as the King of e-commerce as latest lockdowns fuel online sales
Royal Dutch Shell plc (NYSE:RDS.A) (LON:RDS.A) will reveal its progress in its green energy metamorphosis
Persimmon plc (LON:PSN) (OTCMKTS:PSMMF) expected to show a buoyant start to the year
GlaxoSmithKline plc (LON:GSK) (NYSE:GSK) facing triple whammy pandemic effect
Dividend in focus at Unilever plc (LON:ULVR) as Covid rips through key markets
Tesla, First Quarter Results, Monday 26 April
Susannah Streeter, senior investment and markets analyst, Hargreaves Lansdown
''Tesla is the EV superstar basking in the green spotlight with sales eclipsing would-be rivals around the world, even in China, the world's biggest electric vehicle market. 2020 was big year for Tesla - marking its first year in profit and its entry into the S&P 500 index of top US companies, but there will be no rest for Mr Musk. The group is now in a rush for scale as it looks to sustain profits in the face of increasing competition. It's lowered prices on some products, but that's eaten into margins. It needs to shift to a mass market model but that will take some serious acceleration. Tesla's reliance on sales of regulatory credits to help other manufacturers offset emissions may be a good revenue trick for now, but as more rival EVs roll off the line, they will become less valuable. Although the share price has come off recent highs, the company still has an  eye watering valuation, making it the most valuable automotive company in the world. But this is partly based on huge future growth expectations and although its savvy branding is to be admired, who will emerge as the ultimate winner in the marathon ahead is not yet clear. Rivals are pouring in billions of dollars to keep up and  VW looking increasingly on track to swerve into the lead.''
Whitbread, Full Year Results, Tuesday 27 April
Laura Hoy, Equity Analyst
"It's been a miserable year for hotel chains, but Premier Inn owner Whitbread has managed to keep its head above water while waiting for the end of lockdown. The group's financial year finished at the end of February, so the past week's worth of loosened restrictions won't be visible yet. We can say with some certainty the results will make for tough reading—there's no way to dress up nearly a year's worth of shuttered hotels and restaurants. Cash will therefore be the metric to watch. The group raised £1.0bn in June and had £814.9m left at the end of December. Whitbread has been marching forward with expansion plans in Germany despite the challenging conditions, a strategy which could pay off as long as the world starts to normalise within expected timescales. If the group managed to get through the past three months without draining too much of its savings, it could be in a stronger position to capitalise on pent-up demand when UK hotels re-open in late April and May. We'll also be looking for management to offer some updates on reopening plans as well. The return of international business travel is essential for Whitbread to make a full recovery, but we expect domestic travel to pick up some of the slack for now, as it did during breaks from restrictions last year. Just how much of the slack remains to be seen, and for that reason it will be important to keep an eye out for talk of recent booking rates and demand."
BP, First Quarter Results, Tuesday 27 April
Steve Clayton, Manager of the HL Select Funds
"With oil prices having built on their 2020 recovery throughout the first three months of the year, BP should have had a reasonable trading environment to report when it posts Q1 numbers on Tues 27 April. Investors will be keen to hear the company's views on the accelerating energy transition. The UK's announcement of tougher carbon reduction targets suggests demand for fossil fuels could fall faster than previously envisaged, raising the pressure on Big Oil to reinvent themselves as low carbon energy providers."
J Sainsbury, Full Year Results, Wednesday 28 April
Sophie Lund-Yates, Equity Analyst
"Sainsbury's full price sales did better than expected in the third quarter, which means expectations will be high as it reports full year results. We also wonder if the supermarket has managed to sustain the huge increase in demand for online orders. With lockdowns still in place for much of the final quarter, we suspect there could be positive news on this front. The group said it expects to bring in £330m of underlying pre-tax profit for the full year. That includes the repayment of £410m of business rate relief. Profits have been held back by a huge ramp up in pandemic-related costs, so we'll be paying close attention to the outlook statement. If the group decides to further accelerate its digital capacity, in response to increased online demand, it could mean margins are squeezed in the medium term. Argos is also worth attention. The pandemic expedited restructuring plans, which came with hefty costs – increasing execution risk. General merchandise is more exposed to the ups and downs of the economy too, because it's not essential like food shopping. We wonder if the consumer base has started to flinch."
Lloyds Banking Group, First Quarter Interim Management Statement, Wednesday 28 April
Nicholas Hyett, Equity Analyst
"We see three big questions for Lloyds, and all UK banks, this year. Firstly, have bad loans remained modest? The banking sector set aside billions in provisions for bad loans when the pandemic hit – expecting a significant increase in defaults. But thanks to massive government support, bad loans have been lower than some expected. If that continues, not only will loan impairments be low this year, but some historic provisions could be released, boosting profits. Secondly what has happened to interest rate margins? Net interest margins essentially measure the profitability of lending. We know the Bank of England's decision to cut rates early in the crisis affected the profitability of lending for Lloyds. However, a hot mortgage market suggests the group may have been able to increase profitability more recently. Finally, what does the bank plan to do with its formidable capital pile? Having been forced to suspend dividends last year, and restricted in what it could pay out at the full year, Lloyds is practically awash with capital. That gives it lots of options, including dividends, acquisitions and buybacks. The bank has so far said it intends to pay a "progressive dividend" but from what level is unclear – a conservative dividend payment would open the door to alternative uses of the spare capital currently sitting on the group's balance sheet."
*Author Nicholas Hyett owns shares in Lloyds Banking Group
Amazon, First Quarter Results, Thursday 29 April
Susannah Streeter, senior investment and markets analyst, Hargreaves Lansdown
''These will be the first results released by the King of e-commerce since the departure of Jeff Bezos was announced, but it's unlikely to herald an immediate change of direction for the tech giant. Fresh lockdowns around the world are likely to have delivered fresh surges in sales with consumers locked out of physical shops, which has more than compensated the huge costs to run a Covid secure business of this scale. Amazon's retail super power comes from its network effect. While the marketplace sells many of its own items, third party sellers racked up $80.4 billion in sales last year and many of these vendors pay Amazon for warehousing and delivery generating even more revenues. The accelerated shift to digital services bought about by the pandemic is also likely to show up positively in the numbers for the wildly successful cloud computing arm. Amazon Web Services, which is the profit engine chugging underneath the tech giant. The new man at the top – Andy Jassy, was heading up this division, before being handpicked to run the group. However, AWS faces increased competition from Alphabet and Microsoft in this space, and indications they could be gaining even more ground could knock Amazon's hefty valuation.''
Royal Dutch Shell, First Quarter Results ,Thursday 29 April
Susannah Streeter, senior investment and markets analyst, Hargreaves Lansdown
"Shell is attempting to pull off a metamorphosis but shrugging off its fossil fuel skin to reveal a new cleaner energy giant underneath is no easy transition. Refocusing on cleaner assets is an expensive path to tread, and needs to be paid for revenues from its traditional oil assets. But weak global demand during the pandemic has eaten into profits which fell last year to their lowest level in two decades. Shell is trying to make the transition through a radical restructuring, that aims to focus the group down onto core assets, shedding billions of dollars of non-core businesses and reduce its refining footprint. Hopes that the  oil price gaining ground to levels not seen since January 2020, would will put the group on more stable ground, have been dashed somewhat by a severe winter storm in Texas which is expected to reduce first quarter underlying profits-after-tax by up to $200m. This is certainly a set-back but Shell has no control over the weather, so it's strategy in terms of its transition to a greener future will be much more of the focus in these results. The transition is likely to be slow, and with the returns on investment not yet clear, Shell is likely to be navigating through some pretty murky waters for some time to come.''
Persimmon, Trading Statement, Thursday 28 April
Steve Clayton, Manager of the HL elect Funds
"The housing market is looking pretty buoyant at the moment and Persimmon should be able to report a strong start to the year with its Q1 trading statement on Wed 28 April. Digging beneath the headline numbers, investors will want to know more about Persimmon's expansion plans. So far the group have been playing a cautious strategy and may be feeling under pressure to raise the pace. With most of the builders likely to be dogged by sharp bills to cover cladding removal, Persimmon's low exposure to high-rise developments should leave it better placed here than rivals."
GlaxoSmithKline, Thursday 28 April
Steve Clayton,  First Quarter Results, Manager of the HL Select Funds
"The business faces a triple-whammy when it reports Q1 figures at lunchtime on Wed 28 April. Last year saw an unusually strong outcome as customers stocked up, anticipating lockdowns ahead. That sets a high hurdle, plus GSK's Consumer business will have had a weak "flu season" because social distancing has kept seasonal bugs under control. To top it off, the pandemic has reduced the number of patients receiving vaccinations for non-Covid conditions, which will hit their important Shingrix shingles vaccine revenues. So trading numbers could well look a bit light and investors will have to look through a lot of one-off factors to get a feel for the underlying state of play."
Unilever, First Quarter Trading Statement, Friday 29 April
Steve Clayton, Manager of the HL Select Funds
"Unilever disappointed many with its last set of numbers and investors will be hoping to see a stronger trend in volumes when they report Q1 figures on Thurs 29 April. However with the pandemic accelerating in some of Unilever's key emerging markets, like India and Brazil, this could be wishful thinking. The one thing investors should be able to rely upon is a dividend. The group raised the quarterly payout by 4% at the full year stage and stressed the importance the group places on delivering a growing dividend to shareholders, although of course, when it comes to dividends, there are no guarantees."
FTSE 350 companies reporting next week  
26-Apr
Pearson*
First Quarter Trading Statement
Tesla*
First Quarter Results
27-Apr
Alphabet*
First Quarter Results
AVEVA
Full Year Results
BP*
First Quarter Results
HSBC*
First Quarter Results
IWG
First Quarter Results
Microsoft*
Third Quarter Results
PZ Cussons
Trading Statement
Visa*
Second Quarter Results
Vivo Energy
First Quarter Trading Statement
Whitbread*
Full Year Results
28-Apr
Apple*
Second Quarter Results
British American Tobacco*
AGM Statement
CRH
First Quarter Trading Statement
Dixons Carphone*
Full Year Pre-Close Trading Statement
Facebook*
First Quarter Results
Fresnillo
First Quarter Production Update
GlaxoSmithKline*
First Quarter Results
J Sainsbury*
Full Year Results
Lloyds Banking Group*
First Quarter Interim Management Statement
Network International Payment Solutions
First Quarter Trading Statement
Persimmon*
Trading Statement
Reckitt Benckiser*
First Quarter Trading Statement
Spotify*
First Quarter Results
WPP*
First Quarter Trading Statement
29-Apr
Amazon*
First Quarter Results
Computacentre
First Quarter Trading Statement
ConvaTec
First Quarter Trading Statement
DS Smith*
Pre-Close Trading Statement
Evraz
First Quarter Trading Statement
Flutter
First Quarter Trading Statement
Glencore
First Quarter Production Update
Howden Joinery
First Quarter Trading Statement
Inchape
First Quarter Trading Statement
Indivior
First Quarter Results
Kaz Minerals
First Quarter Interim Management Statement
Lancashire Holdings
First Quarter Trading Statement
McDonald's*
First Quarter Results
Meggitt
First Quarter Trading Statement
Natwest*
First Quarter Interim Management Statement
Royal Dutch Shell*
First Quarter Results
Schroders
First Quarter Trading Statement
Smith & Nephew
First Quarter Trading Statement
St. James's Place
First Quarter New Business Statement
Standard Chartered*
First Quarter Results
Synthomer
First Quarter Trading Statement
Unilever*
First Quarter Trading Statement
Weir Group
First Quarter Interim Management Statement
30-Apr
AstraZeneca*
First Quarter Results
Barclays*
First Quarter Results
Hikma Pharmaceuticals
Trading Statement
Rotork
Trading Statement
Smurfit Kappa
First Quarter Trading Statement
*Companies on which we will be writing research
---
About us
1.5 million investors trust us with £120.6 billion (as at 31 December 2020), making us the UK's largest direct-to-investor service.
Our purpose is to empower people to save and invest with confidence. We want to provide a lifelong, secure home for people's savings and investments that offers great value and an incredible service, and makes their financial life easy.
Clients rate our service highly, 90% say we are good, very good or excellent.
Our expert research has been helping investors for almost 40 years through thick and thin – we've seen many market downturns.
We make things easy – it takes just five minutes to open or top up an ISA. More clients log into their accounts via our mobile app than through a desktop PC.
In 2018 we also launched Active Savings, an online savings marketplace that lets savers move money easily between banks, to help their money work harder without the hassle.
Our helpdesk is based in our HQ in Bristol. We have a tech hub in Warsaw Poland and around 100 financial advisers based across the UK. We are a financially secure, FTSE 100 company.
For more information: www.hl.co.uk/about-us
Press centre: https://www.hl.co.uk/about-us/press
Investor relations: www.hl.co.uk/investor-relations
Updated on