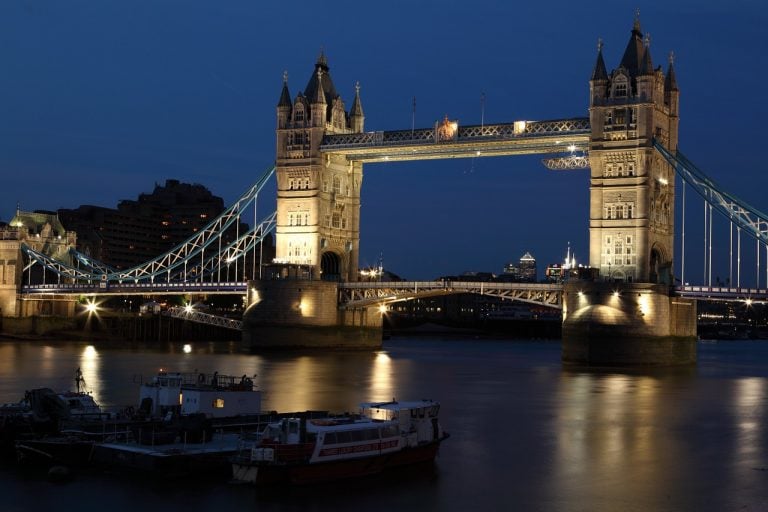 A return of foreign buyer demand could boost property values by £134,000 in some pockets of the capital's property market according to the latest property market analysis by London lettings and estate agent, Benham and Reeves.
Q2 2021 hedge fund letters, conferences and more
Gates Capital Management Reduces Risk After Rare Down Year [Exclusive]
Gates Capital Management's ECF Value Funds have a fantastic track record. The funds (full-name Excess Cash Flow Value Funds), which invest in an event-driven equity and credit strategy, have produced a 12.6% annualised return over the past 26 years. The funds added 7.7% overall in the second half of 2022, outperforming the 3.4% return for Read More
London House Price Trends
Based on Land Registry data, Benham and Reeves analysed London house price trends in the six months since travel restrictions dampened foreign buyer activity and how this rate of growth differed from the six months prior. Benham and Reeves then looked at what a return to form may look like once travel restrictions have been lifted.
Since the UK decided to close all travel corridors from the 15th January, house prices have climbed by 2.1% across the London market. This is a 0.5% reduction in the rate of growth seen in the six months prior when prices climbed by 2.6%.
Should travel restrictions remain in place and a similar level of growth remain over the next six months, the average London house price would climb by a further £10,701. However, should restrictions lift and foreign buyers be able to return at mass, this additional 0.5% boost would see prices climb to £13,496 - a £2,795 increase in market values.
The prime central pocket of Kensington and Chelsea is due to see the biggest benefit from a return of foreign interest. In the six months prior to the travel ban, the average house price in the borough increased by 2.6%.
However, since then it has fallen by -8.2% to £1,239,831 and a similar reduction over the next six months would see a further £101,267 lost in value. In contrast, a foreign buyer revival of 2.6% in values would add £32,365 to the average house price in the borough, a total turnaround of £133,631.
Other boroughs that could benefit most from a return to pre-travel ban form include Haringey (+76,582), Southwark (+£68,705), Merton (+£41,434) and Lewisham (+£24,207).
Foreign Buyer Demand Could Further Boost London's Property Market
Director of Benham and Reeves, Marc von Grundherr, commented:
"The London market performs very independently to the rest of the UK and so while house prices have increased since the introduction of the stamp duty holiday, we've simply not seen the same house price boom like the rest of the UK.
Restrictions around travel and the resulting reduction in foreign buyer demand have also had a far greater impact on London compared to anywhere else across the nation and in some boroughs this has had quite a substantial impact on house prices.
There are still foreign buyers transacting and we're seeing them utilise both our foreign offices in the likes of Singapore, Hong Kong and India, as well as virtual viewings in order to traverse the obstacles posed by current travel restrictions.
Of course, this level of market activity has obviously been more muted but we expect a strong return to normality once restrictions are eased further. Once the foreign buyer floodgates are fully open, we expect London property values to accelerate, bolstered by domestic demand as many return to the workplace, with the capital regaining the mantle where regional rates of house price growth are concerned."
| | | | | | | |
| --- | --- | --- | --- | --- | --- | --- |
| Location | Current average house price (Jun 2021) | Pre-travel ban market growth (6 months - Jul 2020 to Dec 2020) | Potential changed based on pre-travel ban market growth applied to the current average house price* | Post-travel ban market growth (6 months - Jan 2021 to Jun 2021) | Potential change based on post-travel ban market growth applied to the current average house price** | Foreign demand property price boost*** |
| Kensington and Chelsea | £1,350,104 | 2.6% | £32,365 | -8.2% | -£101,267 | £133,631 |
| Haringey | £590,212 | 8.1% | £44,993 | -5.7% | -£31,589 | £76,582 |
| Southwark | £543,558 | 6.3% | £31,568 | -7.4% | -£37,137 | £68,705 |
| Merton | £555,391 | 4.4% | £23,386 | -3.4% | -£18,047 | £41,434 |
| Lewisham | £443,744 | 4.4% | £19,121 | -1.2% | -£5,086 | £24,207 |
| Redbridge | £448,692 | 5.8% | £26,280 | 0.9% | £3,888 | £22,392 |
| Ealing | £502,532 | 5.0% | £25,457 | 1.1% | £5,708 | £19,748 |
| Waltham Forest | £474,700 | 5.9% | £28,579 | 2.2% | £10,544 | £18,035 |
| Hounslow | £427,117 | 6.6% | £28,810 | 2.6% | £11,397 | £17,414 |
| Sutton | £392,574 | 4.8% | £19,124 | 0.5% | £1,881 | £17,243 |
| London | £499,817 | 2.6% | £13,496 | 2.1% | £10,701 | £2,795 |
*Based on applying the pre-travel ban house price growth % to the current average house price (Jun 2021 - latest available)
**Based on applying the post-travel ban house price growth % to the current average house price (Jun 2021 - latest available)
***Based on the difference between the pre and post-travel ban rates of house price growth on the current average house price (Jun 2021 - latest available)
House price data sourced from the Gov.uk UK House Price Index - July 2020 to June 2021 (latest available)
Location
Pre-travel ban market growth (6 months - Jul 2020 to Dec 2020)
Post-travel ban market growth (6 months - Jan 2021 to Jun 2021)
AveHP - Jul 2020
AveHP - Dec 2020
Pre-travel ban market growth (6 months - Jul 2020 to Dec 2020)
AveHP - Jan 2021
AveHP - Jun 2021
Post-travel ban market growth (6 months - Jan 2021 to Jun 2021)
Kensington and Chelsea
£1,323,682
£1,358,236
2.6%
£1,350,104
£1,239,831
-8.2%
Haringey
£540,685
£584,381
8.1%
£590,212
£556,723
-5.7%
Southwark
£510,126
£542,112
6.3%
£543,558
£503,464
-7.4%
Merton
£527,457
£550,440
4.4%
£555,391
£536,716
-3.4%
Lewisham
£420,839
£439,185
4.4%
£443,744
£438,599
-1.2%
Redbridge
£416,115
£440,279
5.8%
£448,692
£452,547
0.9%
Ealing
£473,765
£497,498
5.0%
£502,532
£508,177
1.1%