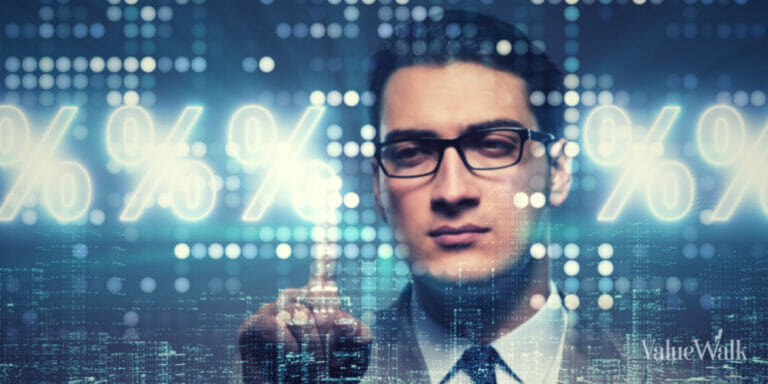 In his podcast addressing the markets today, Louis Navellier offered the following commentary.
If you wish to listen to this commentary, please click here.
The Labor Department reported that its Producer Price Index (PPI) rose 0.3% in November to a 7.4% annual pace. In October, the PPI was running at an 8.1% annual pace, so wholesale inflation is cooling off due largely to the fact that big surges in the PPI over a year ago are being "cut off" in the annual calculation.
Gates Capital Management Reduces Risk After Rare Down Year [Exclusive]
Gates Capital Management's ECF Value Funds have a fantastic track record. The funds (full-name Excess Cash Flow Value Funds), which invest in an event-driven equity and credit strategy, have produced a 12.6% annualised return over the past 26 years. The funds added 7.7% overall in the second half of 2022, outperforming the 3.4% return for Read More
Q3 2022 hedge fund letters, conferences and more
The core PPI, excluding food, energy and trade margins, rose 0.3% in November and 4.9% in the past 12 months. In October, the core PPI was running at a 5.4% annual pace, so core inflation is also declining. Wholesale energy prices declined 3.3% in November, while food prices rose 3.3%.
Service input costs remain stubbornly high and surged 0.8% in November after rising only 0.2% in October, so that is a lingering factor keeping the PPI higher than some economists expected. Overall, the PPI is falling, but high wholesale food and service cost prohibited an even larger decline in November.
Fed On Track
Bond yields went up in reaction to the PPI report, but the 10-year yield is still at 3.52%. Falling Treasury bond yields are taking pressure off the Fed to increase key interest rates beyond next week's anticipated 0.5% increase. So, we are still on track for the Fed to raise interest rates next week and then hopefully hit the pause button as they watch the consequences of their rate hikes.
I am expecting a positive Consumer Price Index (CPI) report on Tuesday. I also expect a dovish Federal Open Market Committee (FOMC) statement next Wednesday. As soon as Wall Street learns that the Fed will be hitting the "pause" button, the stock market should "launch."
The Labor Department on Thursday announced that new claims for unemployment rose to 230,000 in the latest week, up from a revised 226,000 in the previous week. Continuing unemployment claims surged to 1,671 million up from a revised 1.609 million in the previous week.
This is the highest level that continuing claims have been in the past ten months. Jobless claims will eventually get the Fed's attention, but for now, the Fed is on track to increase key interest rates 0.5% at its FOMC meeting on December 14th.
EU Cold Snap
Europe finally had a cold snap so their natural gas demand went up 44% last week. They are unloading all those LNG tankers in Europe so Europe has enough gas, which is good for our LNG and natural gas stocks.
Mr. Putin had a conference today and talked about the price caps and basically implied that Russia is going to be cutting production, but obviously, whatever Mr. Putin says, we don't really trust. Russian oil is heavy, sour crude that gets discounted well below the WTI crude.
There's the heavy sour stuff that Russia has, and there's WTI which is West Texas Intermediate, and then there is the light sweet Brent crude that a lot of countries prefer to refine, especially in Europe.
It will be interesting to see if Russia is going to keep selling oil because of the price cap set at $60. And even though the market for heavy sour crude is above that, it's possible Russia might comply with a few countries that need it.
Russia is going to be exporting its oil via these shadow tanker fleets and will likely sell more crude oil to China, India, Saudi Arabia and UAE, where it can be refined, so those countries, especially India, can then sell excess refined products like diesel and fuel oil.
Coffee Beans
Firefighters in California rescued a 15-year-old dog named Mayahuel that fell 15 feet through a sinkhole into an abandoned septic tank. A rescuer was able to gain Mayahuel's trust using treats and then was able to keep her calm enough to be hoisted out of the hole. Source: UPI. See the full story here.