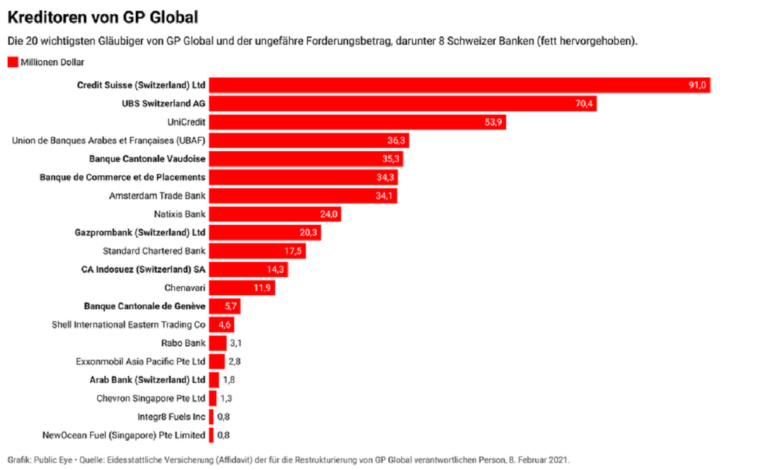 Euronav NV (NYSE:EURN) is a company treading water to keep from sinking. In the part one of this series we observed that the Belgium company sought to entertain the shipping nomenklatura and public view by mimicking Vitol. Now, Euronav are a party in GP Global/Gulf Petrochem, a Geneva-centered trade finance fraud…
Q1 2021 hedge fund letters, conferences and more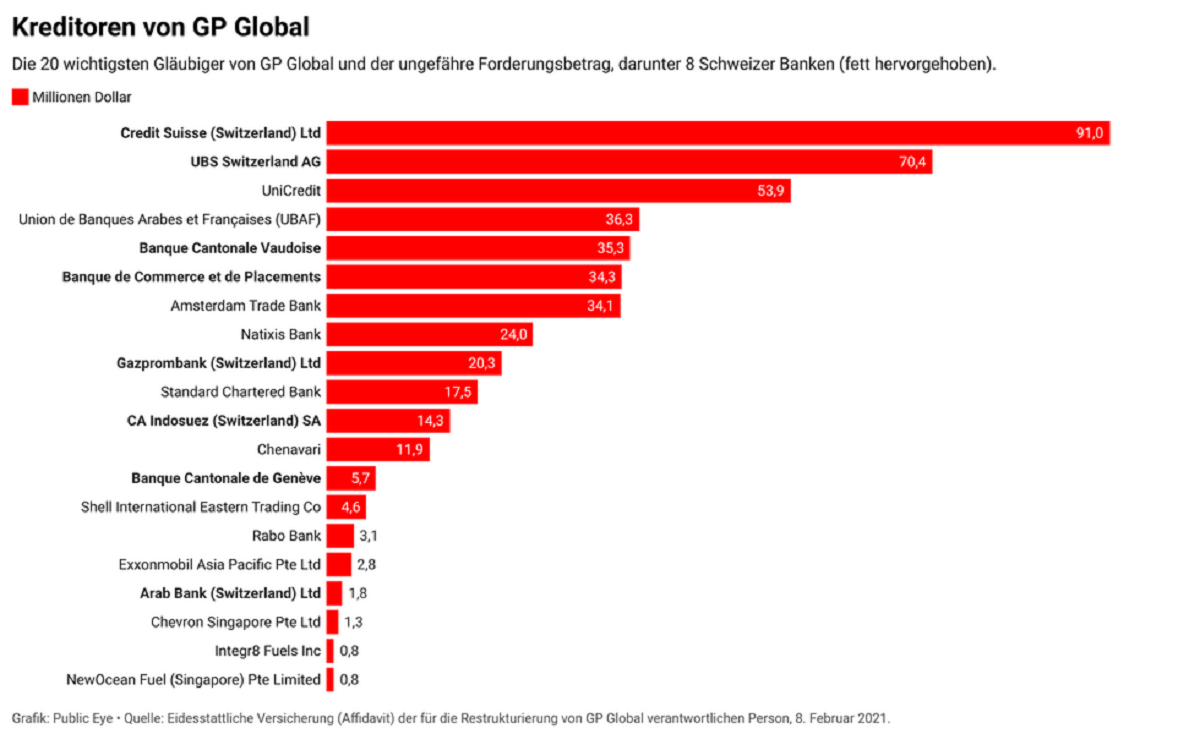 Here Is What Electron Capital Told It's Investors On A Recent Call [Exclusive]
Electron Capital Partners returned 10.3% net for August, pushing its year-to-date returns into the green at 10%. The MSCI ACWI was down 3.9% for August, bringing its year-to-date return to -18.8%, while the S&P 500 was down 4.2% for August, which brought its year-to-date return to -17%. The MSCI World Utilities Index lost 1.8% for Read More
https://www.publiceye.ch/de/standpunkte/schweizer-banken-im-oel-schlamassel
Retrieved for you from a paywall
"Ship owner Euronav NV as denied delivering tons of oil to unknown third parties in United Arab Emirates after UniCredit Bank AG sued for $26.3M over allegedly mishandled cargo. UniCredit claimed in its January High Court suit that it provided a line of credit to Gulf Petrochem FZC (Gulf) so it could purchase the oil from BP. However, the two sides disagree over who had assigned rights to give delivery instructions for the cargo and which shipping documents they were bound by.
Euronav denied that it "misdelivered" some oil. Instead, the company argued, UniCredit agreed to have Gulf sell the petroleum when it arrived in the UAE. This involved Gulf authorizing Euronav to transfer some of the cargo to euronav without production of the bill of lading."
Ship Owners Fight UniCredit's $26M Claim Of Misdelivered Oil
https://www.law360.com/articles/1355677/ship-owners-fight-unicredit-s-26m-claim-of-misdelivered-oil
***
In Unicredit v. Euronav a clever lawyer is astutely seeking damages from GP/Gulf Petrochem via the carrier (solvent).
Under the Law of Carriage of Sea Goods burden of proof of misdelivery falls on the carrier, even when the trader , during/after the delivery, becomes insolvent.
In the English law, it is not only a possibility , it is what will happen. The negligent carrier is liable.
It`s curious and at the same time very surprising that Euronav does more than 1000 voyages a year without this misdelivery issue but still found a way to release this specific cargo to the wrong party.
Coincidentally, Euronav was entertaining some `bunker business deals that may "have interfered"with its charter business".
-In the economics of climate change, some companies miserably fail… but Euronav, even before that, had already succeeded by single-handedly destroying their future.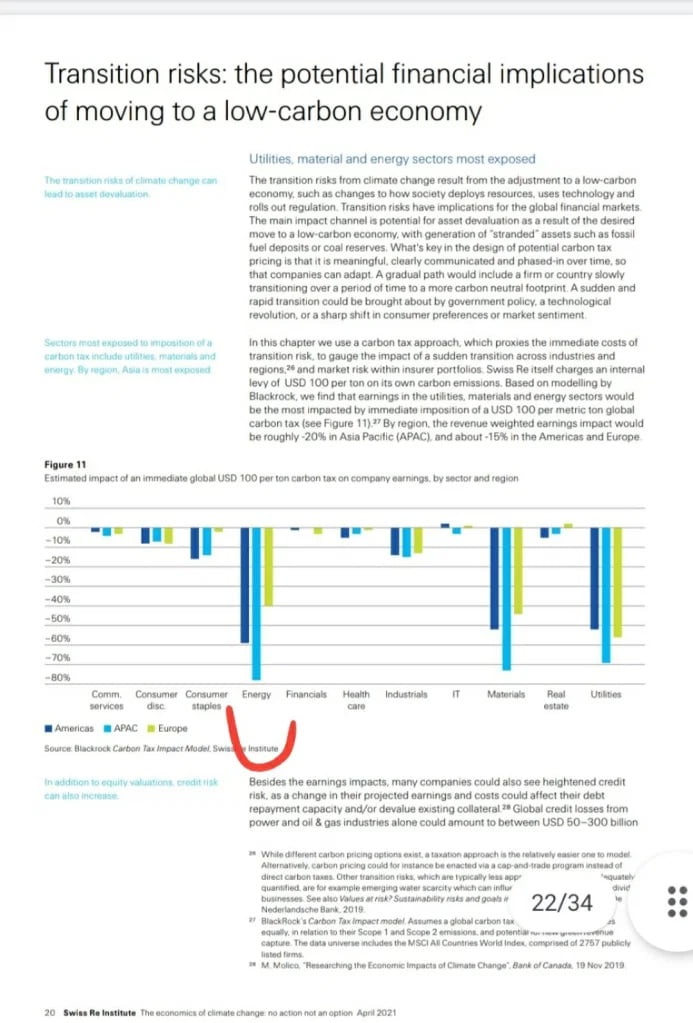 Swiss Re Institute "the economics of climate change"
Euronav wanted a piece of the Vitol trade/ now it's backfiring for the Hugos.
Markets rewards the "more nimble participants", the risk–takerswith a not up-to-date business-model self-eliminate.
Its management's most immediate attention seems to be directed towards its equity price.
When a company does share price management, inserting itself in everything from articles, news or promotions, it must be that this companyis scared of its own abilities in the future.
The market is a wealth transfer mechanism.
The Saverys family has cut their holding in Euronav to less than 5%.
Its younger generation wants real things with a future, things that are making some money, and they are probably clever too.
Article by Simon Jacques, Navigating the Commodity Markets with Freight and Spreads