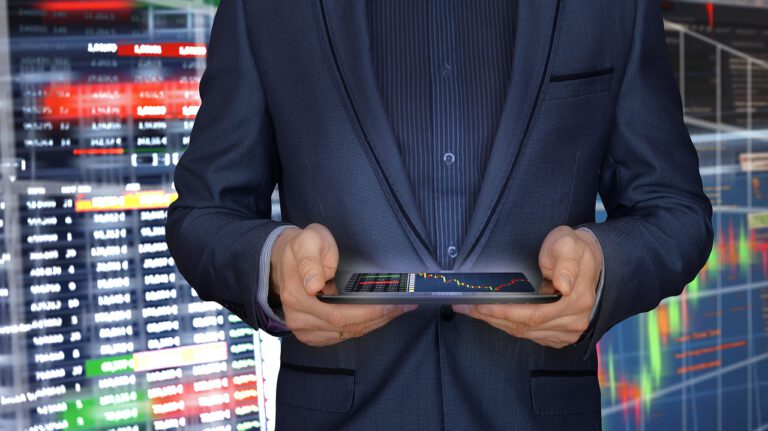 Two biotechnology companies, Cullinan Management Inc (NASDAQ:CGEM) and Gracell Biotechnologies Inc (NASDAQ:GRCL), debuted on public markets last week, posting spectacular gains. Cullinan gained 42.43% and Gracell nearly 32% on their first day of trading. Cullinan Management's shares trade on the Nasdaq Global Select Market, while Gracell trades on the Nasdaq Global Market.

Q4 2020 hedge fund letters, conferences and more
Cullinan Management
Cullinan Management is a biopharmaceutical company that develops a diversified pipeline of oncology and immuno-oncology therapies that the company believes can have a transformational effect on cancer patients' treatment. The company's pipeline consists of therapies uncorrelated in terms of multiple dimensions. The medicines are novel, have differentiated mechanisms, and are at a higher level of development than rivals or some combination.
[Exclusive] ExodusPoint Is In The Green YTD Led By Rates And EM/ Macro Strategies
The ExodusPoint Partners International Fund returned 0.36% for May, bringing its year-to-date return to 3.31% in a year that's been particularly challenging for most hedge funds, pushing many into the red. Macroeconomic factors continued to weigh on the market, resulting in significant intra-month volatility for May, although risk assets generally ended the month flat. Macro Read More
The company is very aggressive in its product development, having developed seven different programs in three and a half years by leveraging its hub-and-spoke business model.
Drug development is a too high-risk endeavor. However, research by MIT suggests that the odds of success are higher than previously thought: some 14% of drugs in clinical development winning FDA approval. Yet, cancer-specific drugs have a base probability of acceptance of 3.4%.
Given these risks, the company's strategy of diversifying its pipeline makes sense. The company adds a further layer of de-risking by focusing on those therapies with a high probability of success and for which capital can be utilized efficiently. In other words, before going ahead with a development program, the company assesses a therapy's ability to trigger an immune system response or inhibit oncogenic drivers as a single agent.
When programs do not meet these criteria, the company will terminate them.
The company's lead product candidate, CLN-081, can be ingested orally and is a small molecule that is a next-generation, irreversible epidermal growth factor receptor (EGFR) inhibitor, designed to target cells expressing EGFRex20ins mutations in adult NSCLC patients selectively. The drug is in a phase 1/2a trial. In keeping with the majority of biotechs, the company is profitless, with losses widening from $17 million in the first nine months of 2019 to $30.4 million for the same period in the year after. In terms of its immuno-oncology candidates, the most advanced are CLN-049, an anti-FLT3-CD3 bispecific antibody, and a monoclonal antibody, CLN-619, which stimulates NK and T cell responses.
The company's approach should see it advance at least one of its therapeutic candidates and programs into the clinical trial stage and one into Investigational New Drug (IND)-enabling studies every year of the next few years.
Gracell Biotechnologies
Gracell, like Cullinan Management, develops cancer therapies to treat cancer. The Phase 1 Chinese start-up is developing chimeric antigen receptor, or CAR-T cell therapies to treat cancer. CAR-T cells are T cells, a variant of white blood cells, which scientists modify in labs to fight cancer.
The company leverages its revolutionary FasTCAR and TruUCAR technology platforms to develop a rich pipeline of clinical-stage multiple autologous and allogeneic product candidates which can overcome as-yet persistent challenges with traditional CAR-T therapies, such as high costs of treatment; a dearth of effective CAR-T therapies for solid tumors; prolonged manufacturing times, and suboptimal production quality.
So far, the company's therapy has had very encouraging results. It's Phase 1 trial in China resulted in 80% of patients who had relapsed T-cell acute lymphoblastic leukemia treated using itsGC027. The company's prospectus presented minimal residual disease negative complete remission (MR-CDR) after a month. CEO William Cao has gone so far as to say that the therapy "has been the magic bullet for those patients."
Many patients have sought to manage nausea and vomiting, neuropathy, and other symptoms by dipping into the CBD market because of the shortage of high-quality drugs like the ones Gracell is developing.
Gracell's competitive advantage is that its production processes are vastly cheaper and faster than its larger competitors. Nevertheless, the company still faces the hurdle of securing approval in the United States, a key target market for the company.
The company should utilize its proceeds from the IPO to fund accelerated clinical trials for core programs and expand into the United States with a research and development facility.
As with Cullinan, Suzhou, China-based Gracell is not profitable. Losses widened from $14.8 million in the first nine months of 2019 to $18.9 million) for the same period in 2020.
After the Theranos scandal, many biotech investors have become alert to the importance of studying the backers behind a biotech company. Gracell boasts an impressive array of investors. Indeed, Cao himself is an outstanding chief executive with deep industry experience. This is the second time he took a company public, having been the CEO of Cellular Biomedicine Group when it was listed on the Nasdaq in 2014.
Updated on