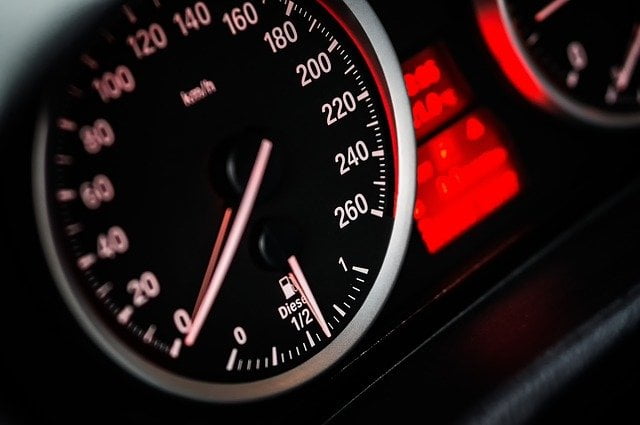 Over the last few months, the auto industry has shown tremendous resilience. From the economic depths experienced in spring 2020, it has rebounded to deliver year-over-year growth in new-vehicle sales over the last few months across China, Europe, and the US. However, despite encouraging reports on progress toward a vaccine, numerous risks remain and we continue to forecast that sales in Europe and the US will not rebound to pre-COVID levels until 2023 at the earliest. Meanwhile, China's rebound continues to accelerate, with the potential to approach 30 million new vehicles sold by 2025.

I decided to take a look into how the Automotive market will likely turn out in 2021 with insights from AutoDigg.
What are the Future Challenges and Opportunities?
Apart from sales volume growth, four challenges will shape the near and medium-term future. The industry response to these challenges could raise profitability by EUR 2 billion in a base case scenario. These challenges will matter much more for established markets than for emerging ones.
[Exclusive] ExodusPoint Is In The Green YTD Led By Rates And EM/ Macro Strategies
The ExodusPoint Partners International Fund returned 0.36% for May, bringing its year-to-date return to 3.31% in a year that's been particularly challenging for most hedge funds, pushing many into the red. Macroeconomic factors continued to weigh on the market, resulting in significant intra-month volatility for May, although risk assets generally ended the month flat. Macro Read More
Complexity and Cost Pressure
The increase in regulations with respect to environmental and safety standards will raise costs but also increase complexity, as they need to be managed apart from domestic markets. The growing number of derivatives serving different vehicle segments and markets based on a single platform also raises complexity. At the same time, OEMs will have to develop alternative powertrain technologies for lower-emission vehicles without knowing what will end up being the prevailing technology of the future. This will require significant investment. Given all these pressures, plus flat net price development due to less budget available for new features, it will be more difficult for OEMs to differentiate themselves with new features while extracting economic value from these forces.
Diverging Markets
Emerging markets' share of global sales will rise from 50 percent in 2012 to 60 percent by 2020, while their share of global profits is also set to rise by 10 percentage points. However, the location of current production and supply bases is not sufficiently aligned to future sales. Moreover, there is potential for "portfolio mismatch," as smaller vehicle classes are growing more strongly than others, particularly in fast-growing emerging markets. Finally, OEMs need to prepare for the Chinese aftersales market, which will grow an estimated 20 percent per year.
Digital Demands
When it comes to buying a car, research shows that digital channels are already the primary information source for customers. For many, the next step could be online purchasing. This might be an opportunity for OEMs, but it also means the potential threat of competition from online retailers and puts pressure on the existing dealership structure. The growing role of digital also applies to the driving experience. Consumers want to combine mobility with communication. This could
be an opportunity for OEMs, but only if they can figure out how to make money from
this desire.
Shifting Industry Landscape
As OEMs seek to develop alternative powertrain technologies, suppliers will likely provide more of the value-added content per car. In addition, OEMs need to ensure that their suppliers' production footprints – especially in emerging markets – match future market demands and their own production plans. OEMs in Europe have one unique challenge: managing the restructuring that is clearly required. And everyone will have to deal with emerging Chinese players entering new segments and markets.
Beyond base case assumptions, these challenges could give rise to further risks to automotive profits. Recent restrictions on China's pharma and dairy industries could foreshadow a tightening of regulations to the automotive industry. Therefore, assuming a negative scenario, which might induce a 50-percent margin drop, a negative profit impact of up to EUR 15 billion is possible.
The industry hit a low point in March and April when much of the country went into lockdown and most U.S. dealers were ordered to close showrooms. But the industry quickly adapted, said David Christ, general manager of the Toyota Division at Toyota Motor North America, by turning to online sales and contactless deliveries.
"If this pandemic did one thing for the industry, it was to push us farther and faster into online sales," Christ said during a conference call on Tuesday. Fully 90 percent of Toyota's buyers conducted at least part of the purchase process online in 2020, with 10 percent never setting foot in a showroom. The industry, overall, reported similar numbers. "We think…the shift…will continue to grow," Christ added.
Other factors helped buoy the U.S. car market, especially during the fourth quarter. Some mass transit users decided to shift to personal vehicles, and people escaping town chose a road trip in order to avoid the pandemic-related risks of flying or traveling by train.
With supplies short, automakers have raised prices and trimmed back incentives. The price of the average vehicle sold in December rose 5.3 percent, or $1,950, from a year earlier, noted data firm TrueCar, "setting an all-time record as the figure ticks closer to $40,000."
That has put pressure on buyers with moderate means, sending U.S. used car sales soaring last year. But it had little impact on luxury car sales. Bentley reported an all-time record global volume of 11,206 vehicles in 2020 — though that was heavily influenced by demand in China, where the car market recovered even more quickly than in the U.S.
Updated on