Whitney Tilson's email to investors discussing Chris Brown's short pitch on Tesla Inc (NASDAQ:TSLA).
Q1 2021 hedge fund letters, conferences and more
Chris Brown's Short Pitch On Tesla
1) My friend Chris Brown of Aristides Capital, who's put up one of the best track records in the entire hedge fund industry since he launched 13 years ago, was on the long-short panel with me on Friday at the Ben Graham VIII Annual Conference. He gave an excellent presentation (slides attached; you can watch the video here), concluding with slides on this: "Our #1 favorite short in this market, on a risk/reward basis, is Tesla."
Chris Brown's Prensentation On Tesla
The Exposures I Most Want Now
For positive beta:
Long businesses with sustainably strong ROIC and attractive cash flow relative to their valuations (*somewhat hard to find)
Long affordable call options on any reasonable asset (e.g. July monthly SPY 425 calls at 11.98 implied vol)
For negative beta:
*POST-PUMP EPICENTER STONKS* Short perpetually unprofitable businesses >$1 bil market cap which have mooned by overpromising to a gullible shareholder base and will underdeliver (position size is key to avoid being squoze)
Long affordable put options or put options structures on any very overpriced asset
The Biggest Bubble Stock Of All
Thematic/Growth-at-any-Price Institutional Investment
+
Promotional, Overpromising CEO
+
Retail Mania
+
Slow-motion Short Squeeze
+
Repeated Gamma Squeezes
+
$65 Billion Dollar Volume in 1 Day
+
Up 2,444% in under 20 months
The Biggest Bubble Stock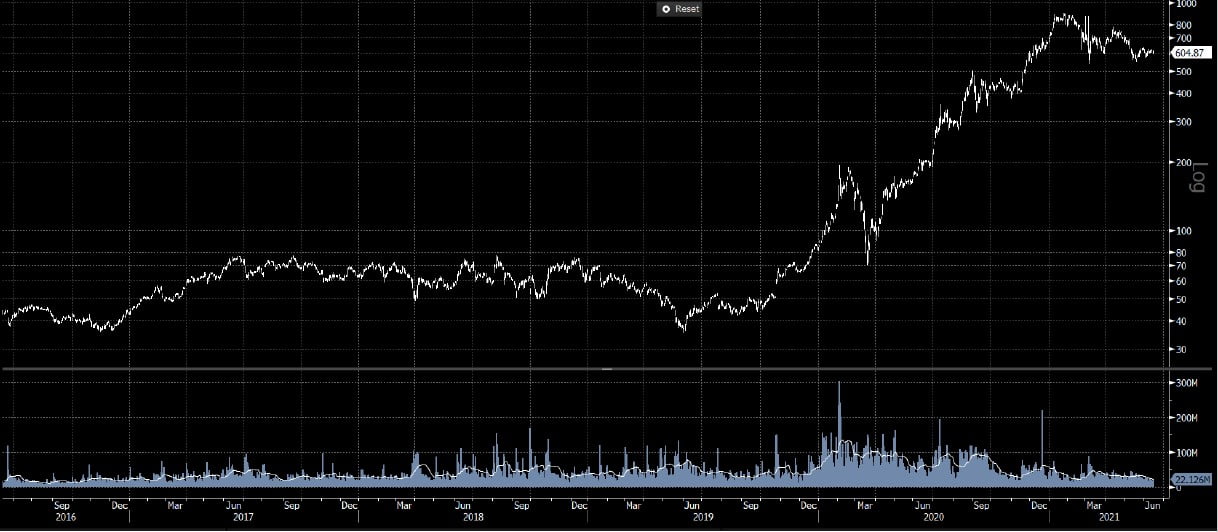 +2,444% in under 20 months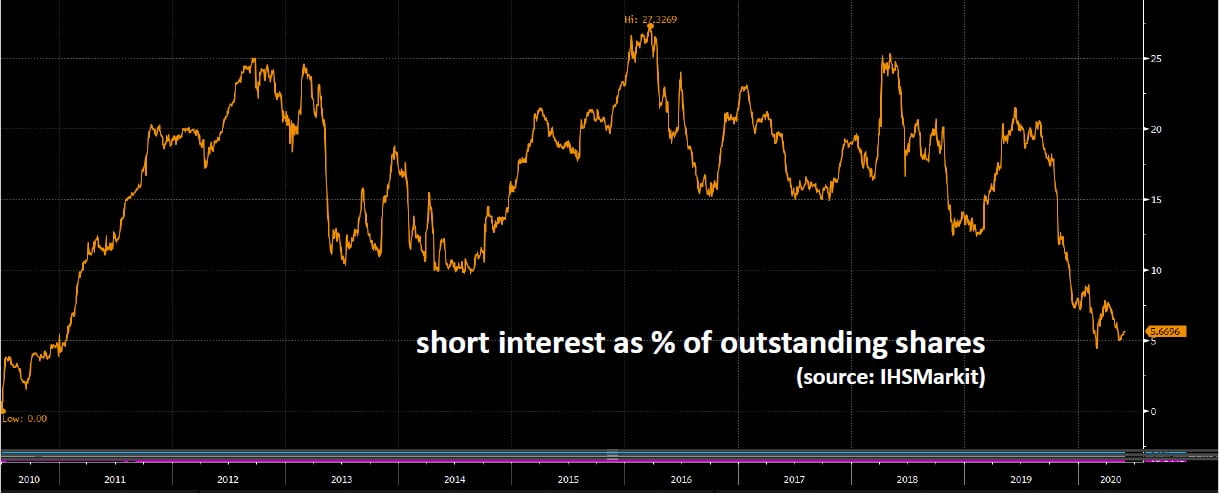 Trades at 12x EV/forward revs, on single digit op margin, in one of the most competitive, capital-intensive industries on earth, but allocators give you a dirty look for having a position, and ask "What edge could you possibly have?"
Old Growth Bubble Charts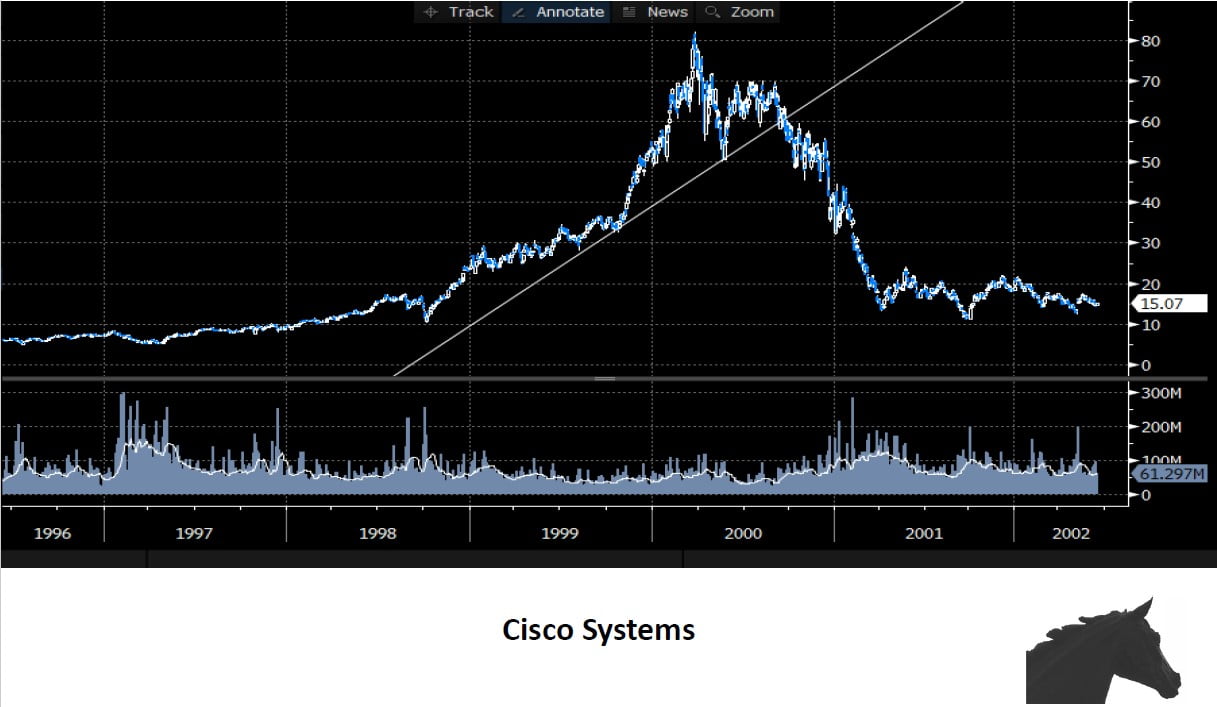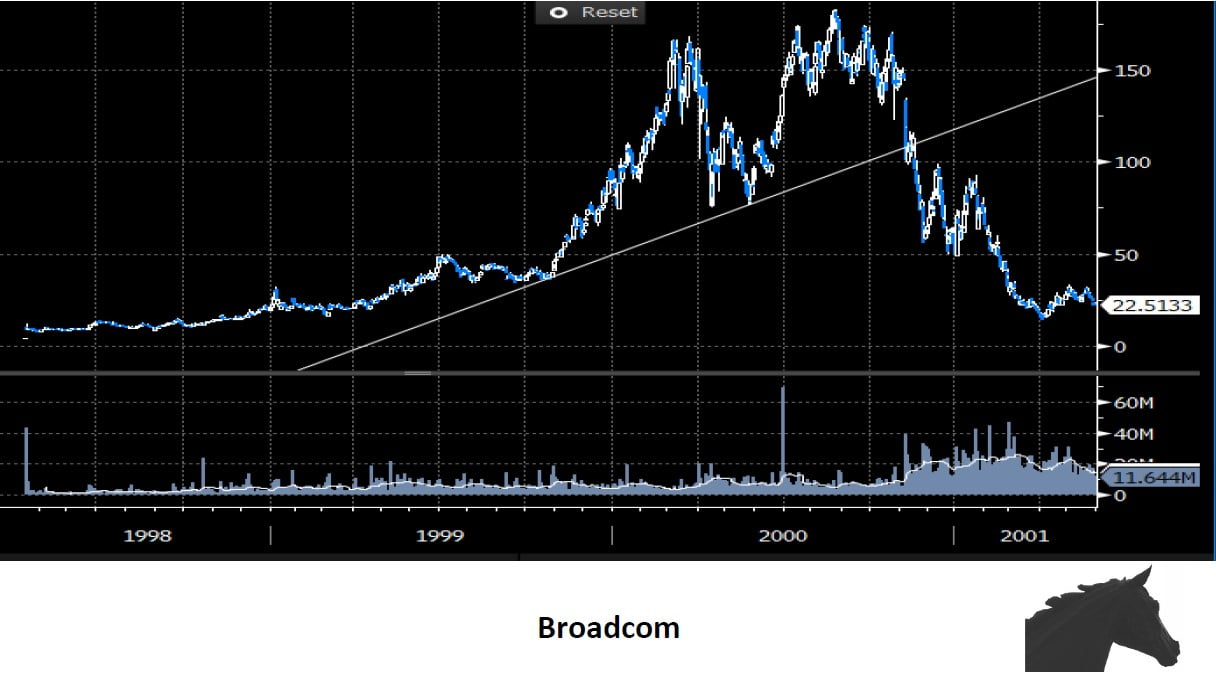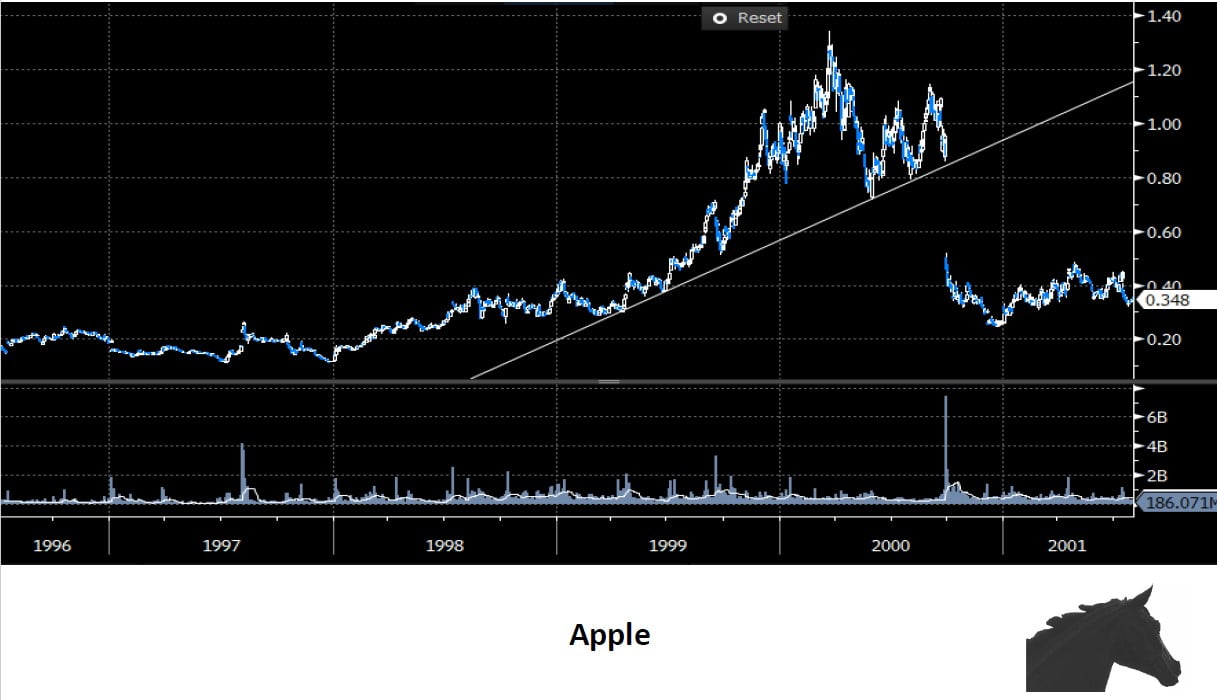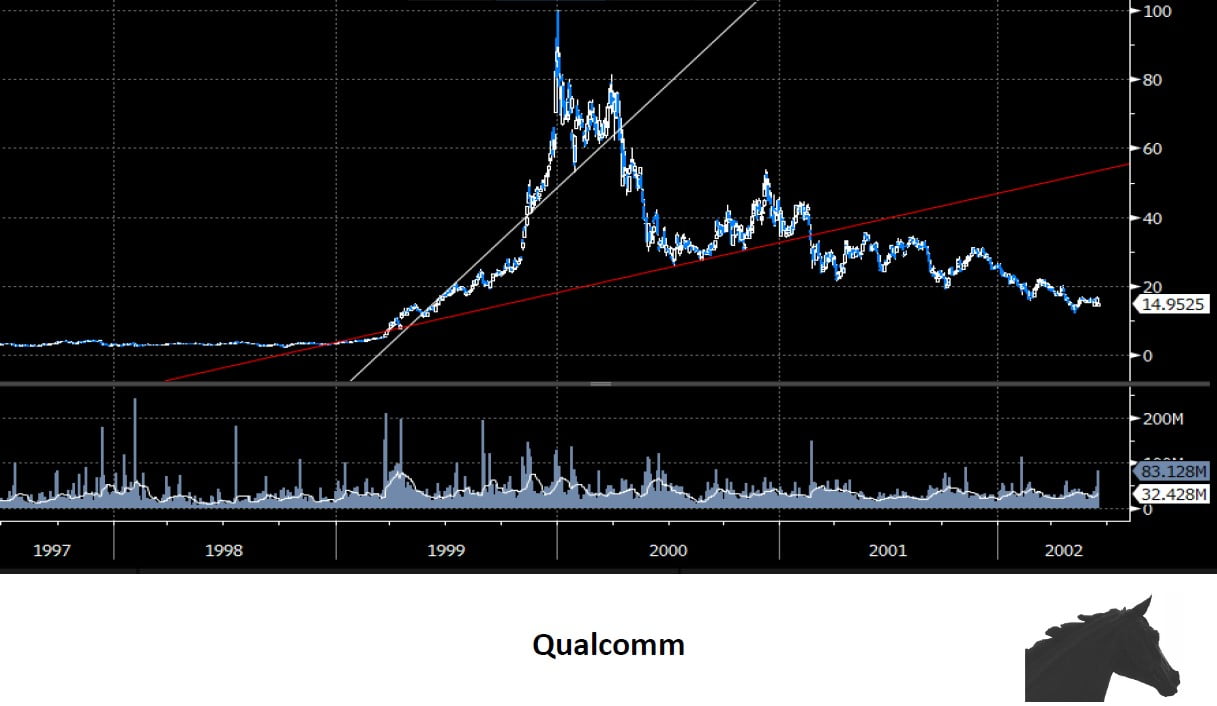 New Growth Bubble Chart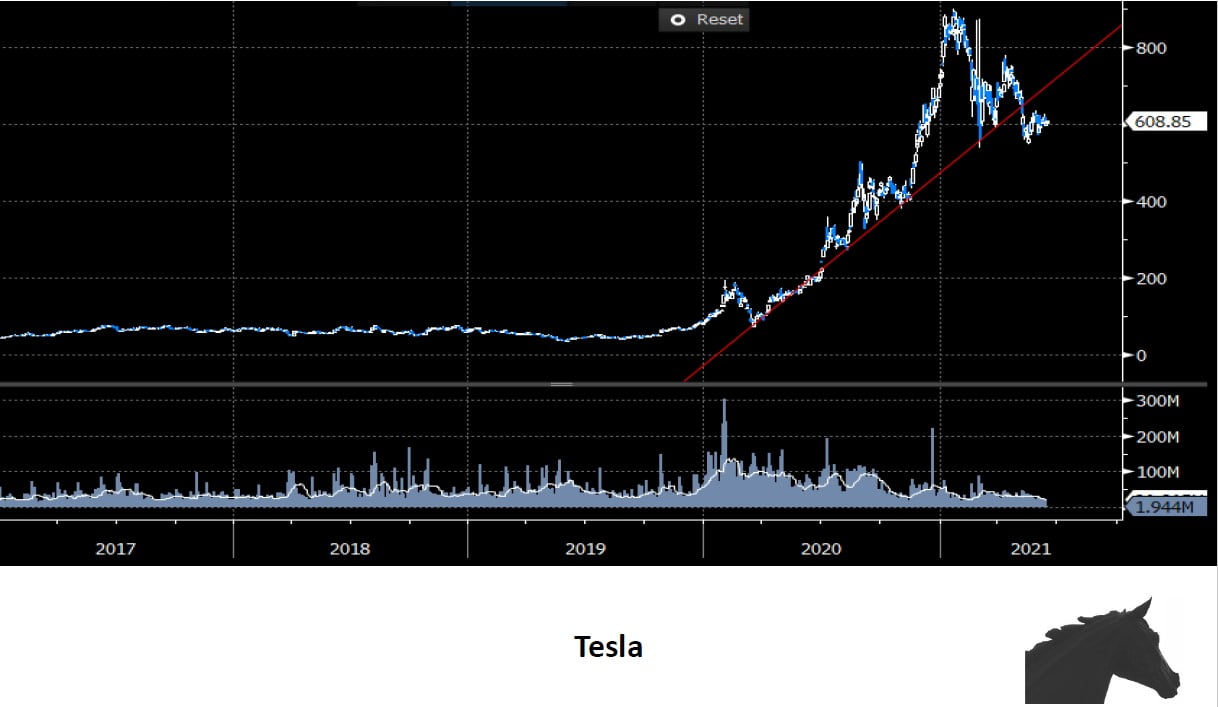 Dying Bubble Consolidation Comp?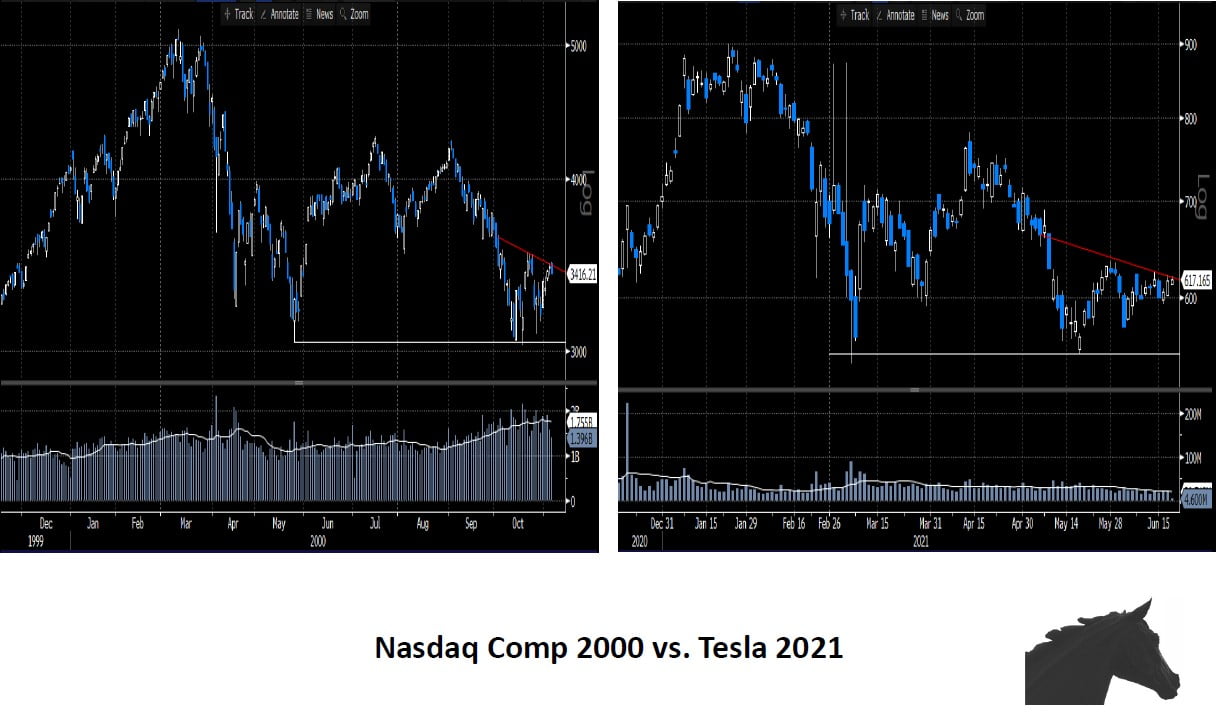 Risks To Our Thesis
chart analogies never work
Fed printing / QQQ tailwind
prolonged boom/new highs in shitcos
new large EV subsidies
Tesla retest to 780ish before failing
other
Random Twitter Wisdom