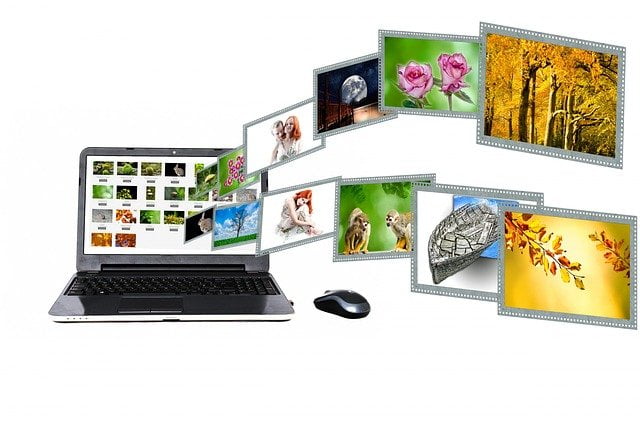 The COVID-19 pandemic has irreversibly impacted the realm of business. Entrepreneurs, business leaders, and industries everywhere are adapting and creating new opportunities for themselves and their customers which empower and enable them to ensure resilience despite these abrupt changes. Innovative methods are now essential to not only keeping up with the marketplace – but to ensure the survival of businesses everywhere. To help with the digital transition, effective high-ticket selling has become a necessary component for success. Blue Stride has over 17 years of experience in sales, competitive strategy, and market positioning, and the ability to provide businesses, organizations, and industry leaders everywhere with the proper knowledge, methodologies and strategies towards the sales and marketing optimization of their company.
The Pandemic and a Virtual World
The narrative of businesses which adapt to the inevitable digitalization of our economy and fast-track their digital sales and marketing will be stories of success. Customers everywhere are turning towards digital solutions for convenience and safety, and as a result, in person sales interactions are becoming less frequent. The Canadian market is currently undergoing a great shift into the virtual marketplace. To ensure that your company does not get left behind in this transition – consider the following:
Fund Manager Profile: Kris Sidial Of Tail Risk Fund Ambrus Group
A decade ago, no one talked about tail risk hedge funds, which were a minuscule niche of the market. However, today many large investors, including pension funds and other institutions, have mandates that require the inclusion of tail risk protection. In a recent interview with ValueWalk, Kris Sidial of tail risk fund Ambrus Group, a Read More
Be where your client is; complete sales activities online or via online video chat, and consequently, you will be able to maintain relationships with clients through phone and video contact. This methodology also prepares your business for being able to engage your customers more frequently and effectively, with plenty of opportunities to enhance the customer journey.
Get to know your customers digitally – and get in touch with their needs, wants and desired vision. Ensure that what you are providing them with will enrich their lives or businesses in some way. Your customers want to be acknowledged, heard, seen and understood, and they wish to gain a deeper perspective into your motives as a business and how you can help them in the short and long term.
Gain as much knowledge into understanding your digital market- to ensure that you stay competitive and offer unique value propositions. You can stay ahead by continuously improving your competitive advantage and making sure your digital value proposition and advantage are clear an effective.
Ensure you are Using the Most Effective Technology
Now, more than ever, it is critical to establish, gain and maintain great relationships with clients. With all of its benefits, the virtual realm does pose one main problem – how can a high level of engagement be maintained, with so many distractions at our fingertips? The Blue Stride Method offers the unique opportunity to optimize the client journey and convert prospects into clients . It is critical that companies everywhere begin to establish the most effective methods of communication through technology that is implemented – whether it is through email, phone, video software, etc.
Visual mediums have become a clear selling point – especially live, recorded or animated videos. Future potentials for technological advancements include algorithms, AI, 5G communication and augmented reality technology.
What are the Benefits of Virtual Selling
The virtual marketplace offers clear advantages that were unable to be fulfilled prior to the Pandemic. So what are some benefits of virtual selling?
Each business has a greater opportunity to be deeply involved with their customers through more frequent touchpoints and interactions – from lead to sale; leading to higher probabilities of winning a sale.
The virtual domain is a borderless community! This essentially means that businesses everywhere can confidently and effectively expand their networks and markets past confined geographical regions.
With less time spent on travel, sales agents will have more time reallocated to increasing the amount of meetings per day! Consequently, leading to more sales and reduced costs of travel.
Why Is Virtual Selling the Future
There are many challenges that come with selling high-ticket items virtually – from maintaining customers' attention, to differentiating your company and value proposition. If companies do not begin to implement and optimize their virtual sales strategies and methods… they might be left behind. Companies must be willing to adapt and change the ways that they do business if they wish to remain ahead of their competition and keep up with the marketplace. Traditional ways must be optimized or redefined completely. The Blue Stride Virtual Method can help you and your business throughout the process of designing, implementing, and optimizing your high ticket virtual selling strategy.
Virtual selling will enable you and your business to effectively transition into the inevitable seismic virtual shift. Blue Stride intends to ensure that your business remains resilient and effective in the post-pandemic world.