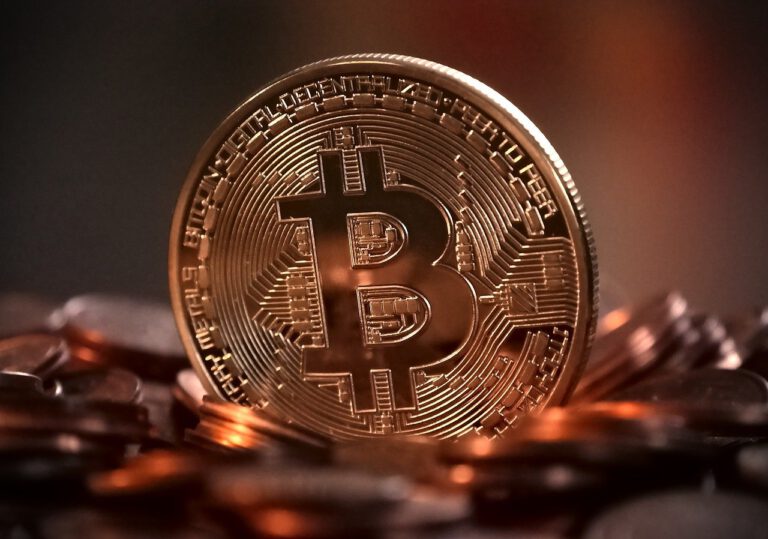 It's been over a decade since Bitcoin first came to the scene and triggered the growth of the cryptocurrency market. The crypto market has changed a lot since then. From one cryptocurrency in 2010, there are now more than 4,000 coins in existence. However, not all are getting the same response from investors. If you are also planning to invest in this asset class, then it is important that you are aware of the top performers. To help you, detailed below are the six best performing cryptos of 2020.

Q4 2020 hedge fund letters, conferences and more
Best Performing Cryptos Of 2020
Our list of the six best performing cryptos of 2020 is based on their price appreciation in 2020. In this list, we have taken only the popular coins. Following are the six best performing cryptos of 2020:
Cliff Asness Of AQR At Morningstar Investment Conference
Over the years and during times like the volatility that has swept the market year to date, the best hedge fund managers display their adaptability. Being able to move and change with the times is essential when it comes to investment management. AQR co-founder and CIO Cliff Asness joined Ben Johnson of Morningstar to discuss Read More
Chainlink (LINK, 539%)
LINK held its IPO in September 2017 and raised $32 million. This crypto is native to Chainlink, which is a decentralized oracle network to connect smart contracts with data from the real world. Their use lies in the fact that blockchains cannot access data outside their network, so there is a need for oracles to function as data feeds in smart contracts. At the start of 2020, its price was $1.79, but it ended the year at $11.44. LINK is currently trading at $24.24.
Ethereum (ETH, 484%)
It was among the first major projects to come up with smart contracts. ETH is also the second most liquid cryptocurrency after BTC, meaning there is always someone on the other side to buy or sell this crypto. Another point that makes this crypto a good investment is that it boasts of a loyal team and community. The price of ETH at the start of 2020 was $128, but it ended the year at $748.
Cardano (ADA, 430%)
Cardano was founded in 2017, while ADA is its token to allow owners to participate in the network's operation. Those who hold ADA get the right to vote on any proposed changes to the software. The objective of the platform is to allow "changemakers, innovators and visionaries" to bring about positive global change. At the start of 2020, it was worth $0.03339, but at the end of the year, its value increased to $0.1778. It is currently trading at $0.3586.
XRP (XRP, 333%)
In 2012, a U.S. company named Ripple created XRP. The currency was designed to support payments and remittances, and works in a similar way as SWIFT. Ripple has partnered with large banks globally, and more financial institutions are planning to use the Ripple protocol. XRP runs on a digital payment platform called RippleNet. It is currently trading at $0.2752, while at the start of the year its price was $0.1923.
Bitcoin (BTC, 310%)
Launched in 2009, it is the biggest and oldest crypto. From $50 in 2009, this crypto currently trades at over $33,000. The first surge in BTC came in 2017, when its price jumped from around $1,000 to almost $20,000. However, its price crashed to around $3,200 by Dec. 2018. In the year 2020, the price of Bitcoin soared from $7,195 to as high as $28,422.
Litecoin (LTC, 272%)
It was launched in 2011 as a Bitcoin spinoff by a Google engineer Charlie Lee. The primary objective behind this coin was to promote speedier transactions than conventional Bitcoin. LTC is the second most popular pure cryptocurrency after Bitcoin, and its success can be largely attributed to its clear utility benefits and simplicity. It was trading around $40 at the start of 2020, but now its price is $149.
Lesser-Known Cryptos That Performed Well
Apart from these popular coins, there are many lesser known coins that saw a massive jump in their price last year. The percentage increase in their price outperforms the above coins by a huge margin. Let's take a look at four such coins:
Gamestars (GST, 68,999%)
It is a multifunctional blockchain-based gaming platform that allows players to raise funds for their professional development. Also, sponsors get the opportunity to support potential cyber sportsmen. GST operates on the Ethereum platform. By mid October this coin was trading around $0.0005, but after that its price spiked to over $0.2.
Zap (ZAP 6,374%)
Zap's objective is to disrupt and drive change in many global industries, such as real estate, shipping, finance, and insurance. This cryptocurrency operates on the Ethereum platform. It is currently trading at $0.09604.
Auctus (AUC 5,489%)
It is a decentralized options protocol allowing users to mint call and put options for varying markets and at varying strike prices. Further, users are allowed to trade options without relying on a third-party. It is currently trading at $0.1776.
Aave (AAVE 5,121%)
It is a decentralized finance protocol that allows users to lend and borrow crypto. Those interested in lending, deposit digital assets into specially designed liquidity pools. Borrowers, on the other hand, use their crypto as collateral to take out a loan. It is currently trading at $256.73.
Updated on