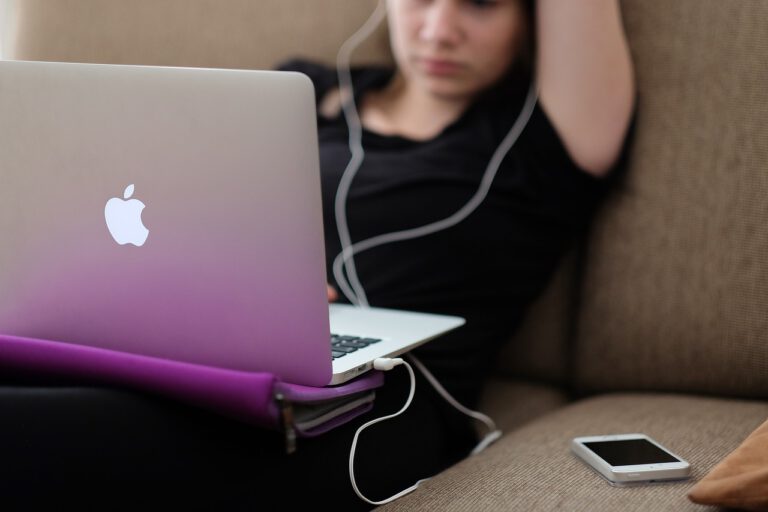 Every year, Brand Finance – the world's leading brand valuation consultancy – puts 5,000 of the biggest brands to the test, evaluating their strength and quantifying their value, publishing nearly 100 reports ranking these brands across all sectors and countries.

Q4 2020 hedge fund letters, conferences and more
Their extensive database of research suggests a compelling link between strong brands and stock market performance, whereby investing in highly branded companies leads to returns almost double that of the average for the S&P 500 as a whole.
Morningstar Investment Conference: Fund Manager Highlights Personalized Medicine, Energy Security
Hedge fund managers go about finding investment ideas in a variety of different ways. Some target stocks with low multiples, while others look for growth names, and still others combine growth and value when looking for ideas. Some active fund managers use themes to look for ideas, and Owen Fitzpatrick of Aristotle Atlantic Partners is Read More
While the purpose of a strong brand is undoubtedly multifaceted – including aspects such as attracting customers, building loyalty, and motivating staff – Brand Finance Founder and CEO David Haigh states that any commercial brand's primary goal should always be to make money.
"Huge investments are made in the design, launch, and ongoing promotion of brands. Given their potential financial value, this goal makes sense. Unfortunately, most organizations fail to go beyond that, missing huge opportunities to effectively make use of what are often their most important assets," said Haigh.
"Monitoring brand performance should be the next step, but it is often sporadic. Where it does take place, it frequently lacks financial rigour and is heavily reliant on qualitative measures, poorly understood by non-marketers."
Apple Bites Back And Reclaims The Title Of The Most Valuable Brand
Their latest report – the Brand Finance US 500 2021 – highlights the top 500 most valuable US brands, providing a complete breakdown of assumptions, data sources and calculations.
US-based Apple has overtaken Amazon and Google to reclaim the title of the world's most valuable brand for the first time since 2016. Apple has the success of its diversification strategy to thank for an impressive 87% brand value increase to US$263.4 billion, and its position at the top of this year's ranking.
"Steve Jobs' legacy continues to flow through Apple, with innovation built into the brand's DNA. As Apple reclaims the title of the world's most valuable brand from Amazon five years since it last held the top spot, we are witnessing it Think Different once again. From Mac to iPod, to iPhone, to iPad, to Apple Watch, to subscription services, to infinity and beyond," said Haigh.
Under Tim Cook's leadership, especially over the past five years, Apple began to focus on developing its growth strategies above and beyond the iPhone – which in 2020 accounted for half of sales versus two-thirds in 2015. Apple's transformation and ability to reinvent itself time and time again is setting it apart from other hardware makers and has contributed to the brand becoming the first US company to reach a US$2 trillion market cap in August 2020.
Tesla Races Up Ranking
The importance of technological innovation as a driving force behind brand value is best exemplified by Tesla, the fastest-growing brand in the Brand Finance US 500 2021 ranking, its brand value up an impressive 158% to US$32 billion.
Emerging unscathed from the various controversies surrounding CEO Elon Musk, Tesla's market capitalization has grown by an eye-watering US$500 billion over the last year, making it worth as much as the next nine largest automobile manufacturers in the world combined.
The California-headquartered auto brand has also celebrated record numbers of sales this year, ramping up its Model Y car production and expanding into new markets by opening a plant in Shanghai. As the world's best-selling plug-in and battery electric passenger car manufacturer – as well as a pioneer in using artificial intelligence in the automobile industry – Tesla, has continued to strive for innovation and sustainability, developing more efficient battery cells.
Coca-Cola Claims Podium Spot
In addition to measuring overall brand value, Brand Finance also evaluates the relative strength of brands, based on marketing investment, customer familiarity, staff satisfaction, and corporate reputation. According to these criteria, Coca-Cola has overtaken Disney as the strongest US brand, and 4th strongest globally, with a Brand Strength Index (BSI) score of 91.7 out of 100. The soft drinks giant was not immune from the impact of COVID-19, however, with the multinational forced to restructure, which has seen over 2000 jobs cut and the brand lose over a tenth of its value this year.
Brand Value Analysis
Brand Finance calculates brand value using the Royalty Relief methodology, which determines the value a company would be willing to pay to license its brand as if it did not own it. This approach involves several steps that together estimate the future revenue attributable to a brand and calculate a royalty rate charged for using the brand.
Tax authorities and the courts favour this method because it calculates brand values by reference to documented third-party transactions, can be done based on publicly available financial information, and is compliant with the requirement under the International Valuation Standards Authority and ISO 10668 to determine the fair market value of brands.
Haigh added: "Without knowing the precise, financial value of an asset, how can you tell if you are maximizing your returns? If you intend to license a brand, how can you know you are getting a fair price? If you want to sell, how do you know what the right time is? How do you decide which brands to discontinue, whether to rebrand and how to arrange your brand architecture?
"By valuing brands, we provide a mutually intelligible language for marketing and finance teams. Marketers can then communicate the significance of what they do, and boards can use the information to chart a course that maximizes profits."
Updated on