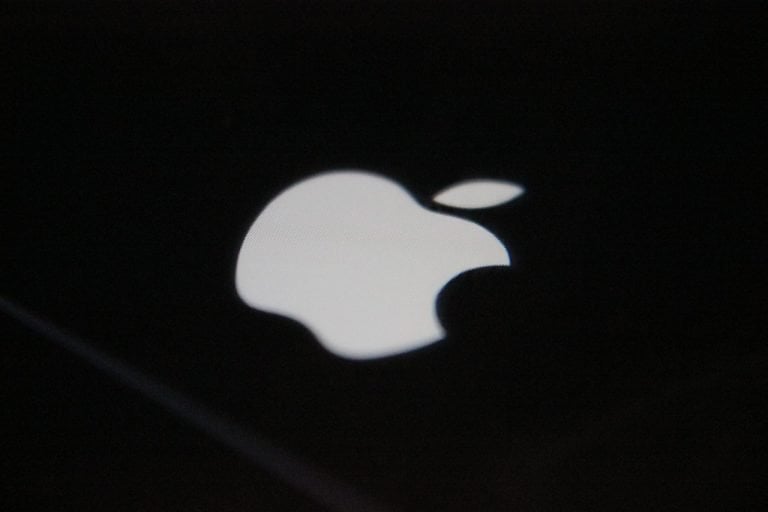 Apple and law enforcement agencies have not been on the best of terms for several reasons. However, the iPhone maker now wants to ensure a smooth relationship with the authorities, so it's working on a dedicated Apple data request portal to help agencies submit and track data requests.
How the Apple data request portal will help
Apple revealed its intentions in a letter addressed to Rhode Island Sen. Sheldon Whitehouse, a Democrat. The letter explains that after the Apple data request portal goes live, law enforcement agencies will be able to apply for "authentication credentials."
"By the end of 2018 we will begin the launch of an online portal for authenticated law enforcement officers globally to submit lawful requests for data, track requests, and obtain responsive data from Apple," the U.S. firm said.
Gates Capital Management Reduces Risk After Rare Down Year [Exclusive]
Gates Capital Management's ECF Value Funds have a fantastic track record. The funds (full-name Excess Cash Flow Value Funds), which invest in an event-driven equity and credit strategy, have produced a 12.6% annualised return over the past 26 years. The funds added 7.7% overall in the second half of 2022, outperforming the 3.4% return for Read More
So far, Apple has been using a dated email system to handle data requests from law enforcement agencies. In 2017, Apple handled about 14,000 legal user data requests from law enforcement agencies. Those 14,000 requests were linked to more than 62,000 devices, accounts or financial identifiers in the U.S., Apple said.
In a statement, Whitehouse also applauded the Apple data request portal, adding that he will continue to work "on bipartisan legislation to help law enforcement do its work in cyberspace."
Providing training to agents
In addition to announcing the Apple data request portal, the company also expressed its intentions to help train law enforcement officials globally. The company aims to develop an online training module for officials, and it will be based on Apple's current in-person training, according to the details on the company's website.
"This will assist Apple in training a larger number of law enforcement agencies and officers globally, and ensure that our company's information and guidance can be updated to reflect the rapidly changing data landscape," the site reads.
Providing training to agents is not entirely a new thing, as Apple has done the same in the past.
Apple's letter, which was seen by CNET, specifically addresses the recommendations made by the Center for Strategic and International Studies. The CSIS issued its recommendations on cyber-security and law enforcement agencies' need for digital evidence earlier this year. In its recent letter, Apple said it is willing to work on those recommendations.
"I am encouraged by the report's recommendations and believe that the new initiatives we are implementing will help address these challenges," Apple General Counsel Kate Adams said. Separately, Whitehouse said the report underscores the digital forensics issues that usually get overshadowed by "sexy topics like encryption…."
What about the encrypted data?
Apple's data request portal and its initiative to train officials are nice gestures, but it remains to be seen if Apple's training module will involve dealing with encrypted data, something that created tension between Apple and the FBI before.
So far, Apple has cooperated with law enforcement by providing various kinds of customer data when it has received lawful requests. The data provided include iCloud storage and users' physical address, email address, IP address, phone number, stored photos, documents, contacts, calendars, bookmarks, Safari browsing history, Apple Maps search history, and even device identifiers. Apple has also given digital forensics training to about 1,000 law enforcement agents.
Apple also publishes a transparency report twice a year. These reports include information on the number of data-related requests it has received from the government, law enforcement and private officials, both in the U.S. and other countries. In the second half of last year, Apple's transparency report revealed that it received 4,450 requests linked to 15,168 devices. Of those numbers, the data was provided about 80% of the time, or in 3,548 cases. Globally, the iPhone maker got 29,718 requests linked to 309,362 devices, and it provided data 79% of the time.
On the other hand, Apple has refused to create any backdoor in its system to allow agencies to snoop on its devices and services. For instance, Apple refused to help the FBI unlock an iPhone of one of the shooters involved in the San Bernardino attacks in 2015.
In its letter also, Apple reasserted its commitment to protect the privacy of its users. The company said its initiatives and "the work we do to assist investigations uphold this fundamental commitment."