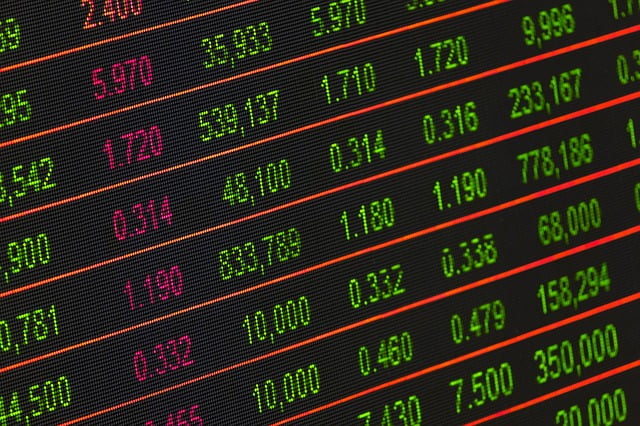 As the price of basic commodities escalates and individuals' income deteriorates, it's become imperative to invest. Most people are always looking for an alternative way to make money, and of late, penny stocks have become popular, especially amongst the middle class. But what are penny stocks?
If you want to learn more about penny stocks and why you should invest your money here, you are on the right page.
What are penny stocks?
A penny stock is any stock that is trading for less than $5.0. In most cases, the stocks go down for up to a fraction of a dollar. This makes them the most lucrative type of shares for those who are investing for the first time. Most people believe that penny stocks trade for less than a dollar, which is not usually the case.
These Are John Buckingham's Stock Picks For 2021
The economy remains in distress, although there are signs of recovery underway. John Buckingham of Kovitz, editor of The Prudent Speculator newsletter, has found that value stocks typically outperform coming out of economic downturns. Thus, he argues that this is an excellent time to be a value investor. Q4 2020 hedge fund letters, conferences and Read More
The only reason penny stocks may sound inferior and high risk to most 'big' investors is that they are only traded on the over-the-counter (OTC) market. You are not likely to find penny stocks listed in the New York Stock Exchange (NYSE), NASDAQ, and many others.
The benefits of investing in penny stocks 
Despite the high risk of penny stocks, newbie investors still find them the most friendly and lucrative. Here are the reasons you should look forward to investing in penny stocks:
High volatility: When you invest in high-priced stocks, you will not learn enough as a first-timer in trading stocks. Buying penny stocks gives you the platform to learn more about stock volatility and prepares you to invest big in stocks. It is one great way to start your journey by investing small even when the risk is that high.
Diversity of investment: When you put your money in penny stocks, you are offered various stocks to choose from. Penny stocks allow you to spread your investment across different stocks so that you learn to take risks and increase your odds of making profits.
Price moves are fast: Compared to larger stocks, price moves happen much quicker with penny stocks. That means as a beginner looking forward to making some fast money you'll find the fast price moves motivating.
Gets you up to speed: Penny stocks are the best place to begin learning how to trade stocks as a beginner. The quick price moves, the high volatility, and the ability to own various stocks make it much easier to learn to trade with penny stocks.
Final Thoughts
Penny stocks are suitable for individuals with a smaller portfolio and want to learn risk-taking in trading shares.
Investing in speculative and low-price penny stocks may be your only way to own shares in a company or, better still, increase your financial standings. Not everyone with a small portfolio should go for penny stocks. Only those who are willing to take the risk and learn in the process should make a move. There is more to learn about penny stocks, but you have to start your journey by investing in the stocks if you want to get there.