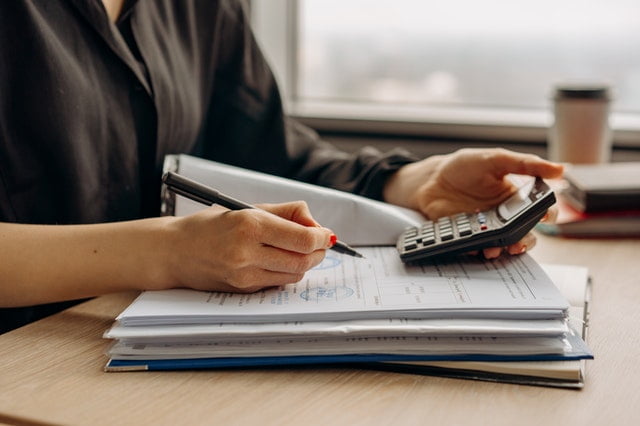 Every year, there are more than 4 million new business applications, according to the Census Bureau.
Let's say you want to start your own company that sells sporting goods, concealed carry apparel, and firearms, among other related products. But every successful company needs funding to get off the launch pad and grow.
You may be able to locate capital funding for your company by checking out one of the options we outline below. Remember that finding financing for a new business takes dedication, but if you have a great business plan, you should be able to find what you need.
Gates Capital Management Reduces Risk After Rare Down Year [Exclusive]
Gates Capital Management's ECF Value Funds have a fantastic track record. The funds (full-name Excess Cash Flow Value Funds), which invest in an event-driven equity and credit strategy, have produced a 12.6% annualised return over the past 26 years. The funds added 7.7% overall in the second half of 2022, outperforming the 3.4% return for Read More
Angel Investors
These are investors who may fund your startup company in exchange for a stake in the company when it becomes successful. Angel investors were the difference makers in the success of many startups, such as Facebook and Uber.
If you want to secure this funding, you will need to show potential investors that you have a passionate belief in your company. Also, there should be a significant market need to be met with a strong possibility of eventual expansion.
Your business plan must be thought out, and you'll attract more investors early on if you can show you're on the way towards meeting parts of the plan.
The good news is there are many websites where you can find angel investor resources, including Angellist. Also, look for venture capitalists in your area and see if you can get a meeting to layout your business idea for your sporting goods company.
You have your best chance of getting your foot in the door with an angel investor if you know someone with a connection.
Crowdfunding
This investing method involves talking to large groups of people to dedicate funds to your company. Companies and individual investors who offer crowdfunding services want to see a solid return for their investment.
A crowdfunding site with a growing following is Kickstarter.com. You need to set up an account and detail how your sporting goods company will sell products and differentiate itself from competitors. If you can meet your fundraising goal, the website takes a 5% cut.
Use Your IRA
The money you have saved for retirement is what secures your future when you stop working. So, ideally, you should not touch those funds until you retire.
However, if you have a great business idea with a strong plan, you may consider using some of your IRA to fund your new company. One of the best choices is to use funds from a Roth IA because you can borrow contributions, and there are no penalties or taxes.
Another option is your traditional IRA, but you must pay a 10% penalty, and you must pay taxes on what you take out.
Use Home Equity
It's estimated that the average American family has $200,000 in home equity in their homes. If you believe in your business idea, you can take out a second mortgage and invest some of your equity into your fledgling business.
You will probably pay a low interest rate, but you're also putting your house on the line if the business fails.
Trade Equity for Startup Staff Help
Sometimes getting what you need for launching your company isn't just funding.
When you launch your company, you'll probably have a lot of work that needs to be done but lack capital to hire staff. You can barter what you have for services that you need.
For example, accounting and legal help are expensive but essential. Therefore, you may offer a stake of equity from your new company in exchange for legal and accounting assistance.
You have numerous options to raise capital to fund your sporting goods company. Just do your due diligence and construct a sound business plan, so you maximize your odds of success.