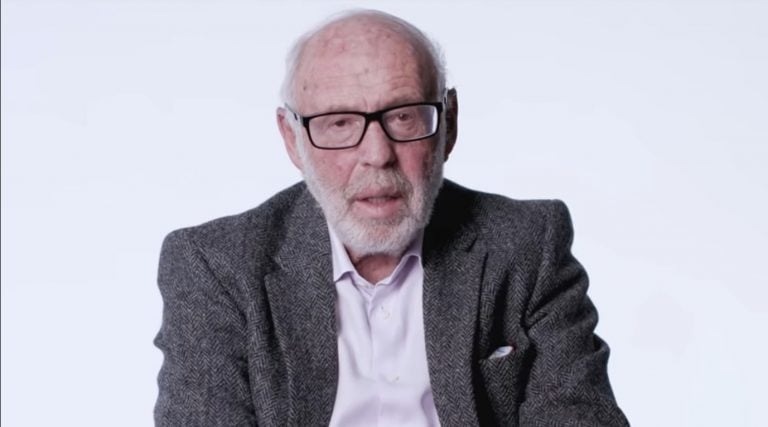 Hedge funds are known to create wealth for investors. For their services, they usually charge a 2% management fee and a certain percentage of the annual profit they earn for their clients. This has allowed hedge fund managers to make a ton of money not just for their firm, but for themselves as well. Even in 2020, a year slammed by the coronavirus pandemic, several hedge fund managers managed to earn a good return for their clients, and in turn, made money for themselves as well. If you would like to know how much these hedge fund managers make, discussed below are the ten richest hedge fund managers in 2020.

Ten richest hedge fund managers
Our list of richest hedge fund managers is based on the Forbes 400 list. Following are the ten richest hedge fund managers in 2020 on the basis of net worth:
John Overdeck ($6.5 billion)
Overdeck is the co-founder of Two Sigma Investments, a hedge fund that focuses on tech, including artificial intelligence, machine learning and more. As per Overdeck's tax filing, he donated about $195 million to his charitable foundation. He resides in Millburn, New Jersey and completed his education at Stanford University. Overdeck won a silver medal at the International Mathematical Olympiad when he was 16 years old. His net worth in 2019 was $6.5 billion.
Morningstar Investment Conference: What To Do During The Fed Rate Hiking Cycle
The U.S. Federal Reserve is treading carefully with raising rates amid the widespread economic, macro and geopolitical uncertainties sweeping around the world. The Fed raised its target level as high as 20% in the early 1980s to deal with runaway inflation, but we're a far cry from that today — a time when inflation threatens Read More
Chase Coleman ($6.9 billion)
Coleman founded Tiger Global Management in 2001 with $25 million from his former boss, hedge fund legend Julian Robertson. Last year, Tiger Global had about $40 billion of assets under management, and this year through July, it returned 24%. The fund has invested heavily in tech companies, including software firms and work-from-home firms, such as Zoom Video, Salesforce and more. Coleman, 45, is the youngest hedge fund manager on The Forbes 400 list. In 2019, his net worth was $4.5 billion.
Israel Englander ($7.2 billion)
Englander is the founder of Millennium Management LLC. He also formed a floor brokerage house called I.A. Englander & Co in 1977, where he still is a minority shareholder. Englander formed Millennium Management in 1989 with Ronald Shear with a capital of $35 million from friends and family. Now the company manages over $45 billion in assets. His net worth was $6.6 billion in 2019.
George Soros ($8.6 billion)
Soros is a hedge fund tycoon who managed clients' money from 1969 to 2011. After 2011, he converted Soros Fund Management to a family office. Soros has many charitable foundations, such as the Open Society Fund, Foundation for an Open Society, Soros Fund Charitable Foundation and more. He is popularly known as the man who broke the Bank of England after he shorted the British pound in 1992 to make a profit of about $1 billion. He had the same $8.6 billion in net worth last year as well.
David Tepper ($13 billion)
Tepper is the founder of Appaloosa Management and the owner of the NFL Carolina Panthers. Founded in 1993, Appaloosa Management has returned an annual return of 25% in its first 25 years. The company now manages $13 billion of assets under management, compared to a peak of $20 billion. Initially, he worked for Goldman Sachs as the head of the junk bond desk. Last year, his net worth was $12 billion.
Carl Icahn ($14 billion)
Icahn founded Icahn & Co. in 1968. He grew popular as a ruthless raider after a hostile takeover of TWA in 1985. In 2013, he sold about 50% of his shares in Netflix for a profit of more than $800 million, one of the biggest in history. Icahn holds a degree in philosophy from Princeton (in 1957). He donated about $200 million to the Icahn School of Medicine at Mount Sinai. In 2019, his net worth was $17.6 billion.
Steve Cohen ($14.5 billion)
Cohen runs a hedge fund called Point72 Asset Management. Prior to this, Cohen managed now-closed SAC Capital Advisors, which shuttered due to an insider trading scandal. SAC Capital was one of the most successful hedge funds ever. Talking about Point72, it performed well in the first half of 2020. After raising a $10 billion fund, Cohen's company stopped accepting new money in July. His net worth was $13.6 billion last year.
Ken Griffin ($15 billion)
Griffin runs Citadel, which is a Chicago-based hedge fund firm he founded in 1990. The firm manages about $34 billion in assets and is one of the most profitable hedge funds of all time. Griffin's multi-strategy fund returned 19.4% last year and over 13% in the first half of 2020. In 2019, Griffin's net worth was $12.7 billion.
Ray Dalio ($16.9 billion)
Dalio is the founder of Bridgewater Associates, which is the world's largest hedge fund firm. The firm manages about $138 billion in assets, a drop of $30 billion from last year. The company laid off dozens of employees in July and is facing a lawsuit from a former employee alleging gender discrimination. Dalio's net worth was $18.7 billion last year.
Jim Simons ($23.5 billion)
Simons is the founder of hedge fund firm Renaissance Technologies. The hedge fund firm, which was established in 1982, manages about $80 billion in assets. The company boasts of annualized returns of 66% over a 30-year period, while it reportedly had its worst month in a decade in February of this year, with assets falling 7%. Simons' net worth was $21.6 billion in 2019.
Updated on