Qualivian Investment Partners commentary for the month ended November 30, 2020.
Q3 2020 hedge fund letters, conferences and more
Dear Friends of the Fund,
Crypto Hedge Fund Three Arrows Blows Up, Others Could Follow
A few years ago, crypto hedge funds were all the rage. As cryptocurrencies rose in value, hundreds of hedge funds specializing in digital assets launched to try and capitalize on investor demand. Some of these funds recorded double-digit gains in 2020 and 2021 as cryptocurrencies surged in value. However, this year, cryptocurrencies have been under Read More
First and foremost, we hope that you and your families are staying safe and well. Please find our November 2020 performance report below for your review. Qualivian Investment Partners will reach its three year track record this month and is comfortably ahead of its benchmark.  We are actively weighing investment proposals.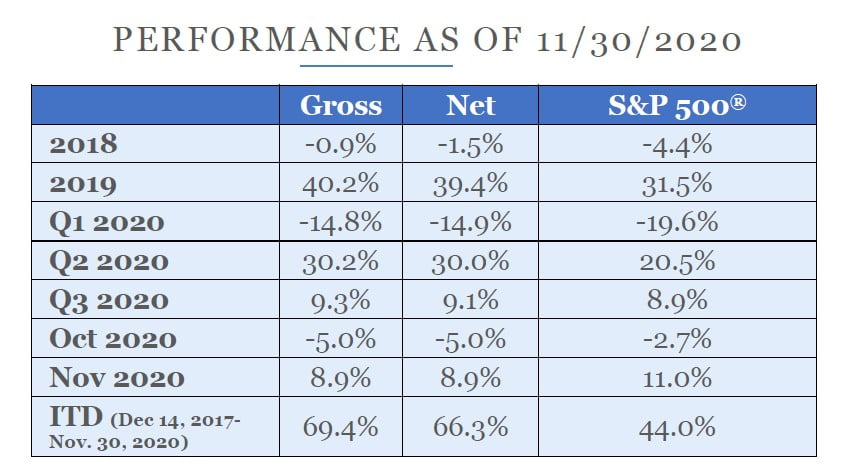 Starting in November 2019, we proposed new more beneficial terms for Founders Class shares and we have recast the Net performance numbers to reflect a Founders Class share investor with these new terms. Please refer to the footnotes for the specific assumptions used.
We have included an overview of our fund, investment strategy and process below for your review. These have been updated for the new terms.

Qualivian Investment Partners' Private Equity Approach To Public Markets
Qualivian employs a "private equity approach to public markets" by owning a concentrated portfolio of high-quality businesses for the long term, benefiting from the compounding of intrinsic value over time. In brief:
Concentrated (15-25 holdings), best-ideas equity strategy with 3 to 5+ year holding periods
Launched in Dec. '17 by Aamer Khan, CFA, and Cyril Malak; both experienced investors (Eaton Vance, Putnam, Principal), strategy consultants (Bain, Gemini/MAC Group), and Wharton MBAs
Seek stocks that are "Quality Compounders," with wide moats and shareholder-friendly management teams that rationally deploy capital at rates of return well in excess of their cost of capital
The fund is designed to offset issues that typically mute investment performance returns at larger asset managers (e.g. over-diversification, excessive trading/frictional costs, information loss, and short-termism)
Review Cumulative Performance:
We are attaching Qualivian's performance through November 30, 2020.  We are pleased to report we are outperforming the S&P 500 by 25.32% and 22.26% on a gross and net basis inception-to-date (ITD). In 2019, the fund exceeded the S&P 500's 31.49% by 8.73% and 7.88% on a gross and net basis respectively. Finally for the year-to-date (YTD) 2020 period, the fund outperformed our benchmark by 11.44% and 10.77% respectively.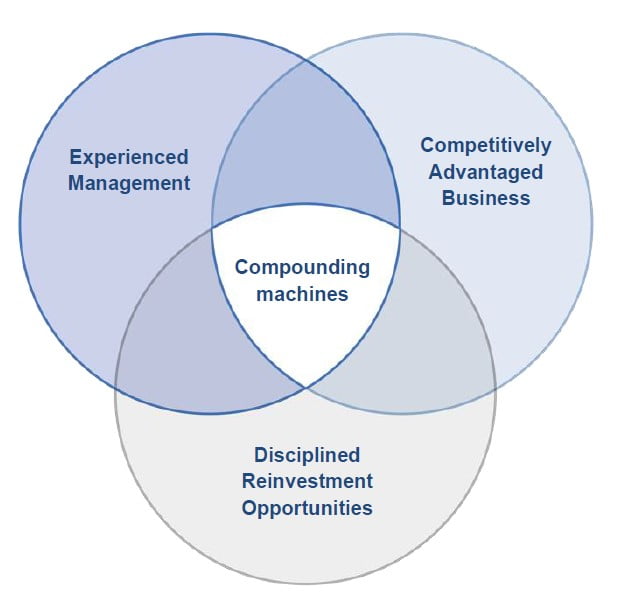 View Our Deck:
Click here to review our marketing deck and familiarize yourself with our strategy and process.
Updated on