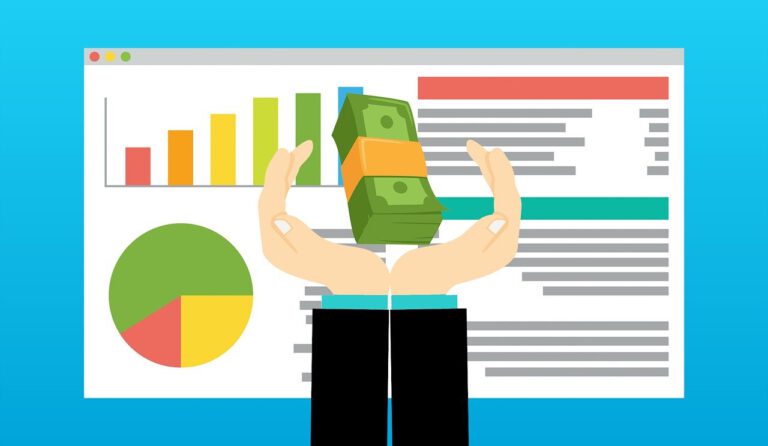 Quant or quantitative hedge funds are those that utilize algorithmic or systematic strategies to make their trading decisions. Or, one could say that these funds make use of statistical techniques, mathematical modeling, and automated algorithms, instead of fundamental analysis and human judgment to decide on investing decisions. That is why the quant funds are known to be innovative and highly technical offerings in the investment world. If you are also planning to invest in one, then detailed below are the best quant hedge funds.

Q3 2020 hedge fund letters, conferences and more
Best quant hedge funds
Instead of just relying on the AUM (assets under management) to rank the best quant funds, we have used other factors as well, such as performance, returns, prominence and more, to come up with the  best quant hedge funds. Following are the best quant hedge funds:
Exodus Point Outperforms As Rates Trading Profits Jump [Exclusive]
Michael Gelband's Exodus Point launched in 2018 with $8.5 billion in assets. Expectations were high that the former Millennium Management executive would be able to take the skills he had learned at Izzy Englander's hedge fund and replicate its performance, after a decade of running its fixed income business. The fund looks to be proving Read More
Bridgewater Associates
It is an American investment management firm founded in 1975 by Ray Dalio. Bridgewater's investment decision is based on understanding how the global markets and economies operate, as well as using "cutting edge technology to validate and execute on timeless and universal investment principles." The company initially had its headquarters in New York, but in 1981, it moved its headquarters to Westport, Connecticut. Bridgewater had about $138 billion in assets under management as of April, 2020.
Renaissance Technologies
Founded in 1982 by Jim Simons, it is among the world's largest and best-known hedge funds. The company calls itself a quantitative investment management company that serves global markets. As per the company, its objective is to produce "exceptional returns" for its investors by using mathematical and statistical methods. As of June 2019, the company had $110 billion of assets under management.
DE Shaw
Founded in 1988 by David E. Shaw, it is a multi-strategy firm that is based in New York City. It is known for its quantitative strategies and developing complex mathematical models and sophisticated computer programs to make abnormal returns for its investors. The company has moved beyond its roots of a pure quant fund. Now it uses both fundamental strategies and computer-driven analysis, called "quantamental," to pick its investments.
Two Sigma Investments
Founded in 2001 by former senior DE Shaw executives, this pure quant fund is based in New York. The company uses technology-driven methods, such as AI, machine learning and distributed computing for picking their investments. As of May 2019, Two Sigma had $60 billion of assets under management.
"Our scientists bring rigorous inquiry, data analysis, and invention to help solve the toughest challenges across financial services," the company says on its website.
Citadel
Founded in 1990 by Kenneth Griffin, it is a multinational hedge fund and financial services company. The mission of the company is to be the "most successful investment team in the world." Citadel has about $30 billion in assets under management (AUM).
"We empower the most talented minds in finance with an unparalleled combination of deep fundamental research, predictive analytics, and leading-edge technology to identify and capture new opportunities," the website of the company says.
Point72
SAC Capital Advisors, which was founded in 1992, converted its investment operations to Point72 Asset Management. The company, headquartered in Connecticut, invests in multiple asset classes. Point72 faced a two year ban that ended in 2018. It has about $17 billion in assets under management.
"Cubist designs and implements systematic, computer-driven trading strategies based on rigorous research to invest across multiple liquid asset classes," the website of the company says.
BlueCrest Capital Management
Founded in 2000, it is a British-American hedge fund founded by American William Reeves and British billionaire Michael Platt. It is a partial quant fund that has registered offices in Geneva, Singapore, Boston, Connecticut, Toronto, São Paulo, Hong Kong and Jersey. In 2015, the company revealed intentions to return all outside capital and run as a private investment partnership, which manages money for its partners and employees.
AlphaSimplex Group
Founded in 1999, this investment management firm specializes in analyzing market behaviors and risk. Its alternative investment solutions are designed to suit the changing market dynamics. The company's investment philosophy is based on the Adaptive Markets Hypothesis, which is a market behavior theory by the firm's founder, Dr. Andrew W. Lo.
Capula
Founded in 2005, it is a London-based hedge fund that has registered offices in Tokyo, Hong Kong, New York and Greenwich, Connecticut. The company works on coming up with innovative investment strategies that show low "correlation to traditional equity and fixed income markets." In 2017, the company was known to be hiring a lot of quants. Capula had about $20 billion of assets under management as of June 2019.
PanAgora
Founded in 1989, it is a asset manager based in Boston. The company manages about $30 billion of assets. It was named the 2020 winner for the Emerging Markets Equity Strategy of the year by Pension Bridge. [Note - PanAgora is a large asset manager with no hedge fund vehicles].

Update: the article has been updated with a note that PanAgora does not have hedge fund products.
[Sources: Bloomberg, CNBC, Techcrunch, Marketwatch and securities filings]
Updated on