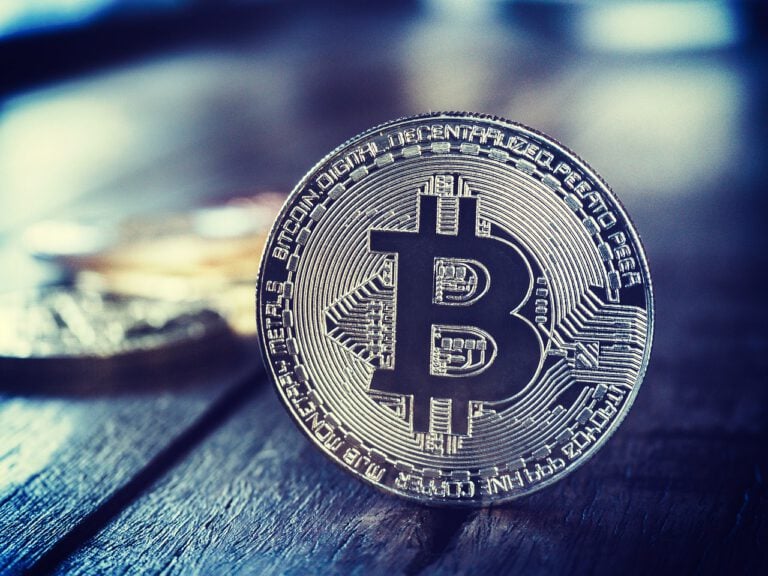 Blockchain is a concept synonymous with Bitcoin and cryptocurrency. The conflation is so great that blockchain is often seen as a mere vehicle for investment and alternative financial markets by the general public.
Beyond price and the market, however, there is significant potential for blockchain technology to revolutionize the global economy. A number of pioneering companies in various industry sectors have already begun incorporating blockchain into their operations, with the likes of IBM and Walmart dedicating significant resources to its use in projects.
Q1 2020 hedge fund letters, conferences and more
Exclusive: Dan Loeb's Two New Stock Picks [Q1 Letter]
Third Point's Dan Loeb discusses their new positions in a letter to investor reviewed by ValueWalk. Stay tuned for more coverage. Loeb notes some new purchases as follows: Third Point's investment in Grab is an excellent example of our ability to "lifecycle invest" by being a thought and financial partner from growth capital stages to Read More
David Mansell, Director and Co-Founder of NEM Ventures, discusses what exactly is blockchain? NEM Ventures is the venture capital and investments arm of the NEM blockchain ecosystem, and promotes the growth of the ecosystem through strategic investments in projects which align with the ethos of the NEM community.
---
What Is Blockchain?
Here's an idea for a thought experiment, gather 100 people unfamiliar with blockchain technology in a room together and ask them a question: what is blockchain? The likelihood is that responses will centre around one keyword: Bitcoin. Blockchain technology has come a long way since its origins in the Bitcoin white paper published by the pseudonymous Satoshi Nakamoto in 2008, yet to the casual observer it remains a mere derivative of cryptocurrency.
It is easy to see where this view came from: the old adage about 'first impressions matter' and bitcoin's initial burst into public consciousness was tainted by scandal and hyperbole. Hacked exchanges, scam crypto offerings and the use of bitcoin on the Silk Road marketplace created a perception of a technology designed for use in the dark recesses of the web.The corruption of the global image of bitcoin was so prevalent that when corporate industry finally woke up to the possibilities that blockchain technology offered, they had to create an entirely new PR campaign to justify their adoption of the technology, "Blockchain, not Bitcoin."
The proliferation of this mantra has become something of an in-joke in the crypto community, yet in spite of the scoffing it continues to hold some water. Nowhere is this more evident than in China where the state is investing heavily in the technology, but has been clamping down on bitcoin for years. The technology is more than just cryptocurrency, and while the general public may not understand such a distinction, its widespread adoption need not rely on their comprehension. Industry adoption can instead circumvent the public's misunderstanding of the technology.
How Can It Work For Us?
A 2019 survey of global firms by Deloitte showed that 83 percent of companies see compelling use-cases for blockchain in their organization. The question for industry is no longer: can blockchain work, but how can it work for us? Some of the world's biggest corporations have already brought the technology into central plans for their business. IBM already has 1000 employees working on blockchain products, while the TradeLens platform developed by Maersk--the world's biggest shipping company--allows for the transparent sharing of shipping data among the key players in the shipping industry. In the organic food industry, retail giants like Walmart are using blockchain technology to secure their supply chains. By sharing data with suppliers, verification of precisely where organic fruit and vegetables are sourced can take place in seconds rather than days.
The Internet of Things (IoT) industry also looks to be a particularly fruitful area for the adoption of blockchain technology, with 75% of IoT firms in the US having adopted or planning to adopt blockchain technology by the end of 2020. Using blockchain to address the pressing challenges of climate change is also well underway by several big corporate entities, with a pilot scheme developed by IBM and Energy Blockchain Labs for the Chinese market looking to provide tokens to optimize existing market platforms for carbon. The eventual aim being to use smart contracts to increase the transparency and credibility of the carbon market for both individuals and organizations.
Developments In Blockchain Adoption
Consumers have been largely unaware of these developments in blockchain adoption by corporate entities. Nor does its success depend on consumers understanding the technology. Blockchain is simply another tool in the arsenal of technology available to the 21st century corporation. Not every industry or sector will use blockchain, nor should they. It is a technology which works only to some firms' advantage, it does not need to trigger the global revolution that some in the crypto community believe it should. Privacy driven consumers are a market which certain firms may choose to target, as seen in the recent development of a HTC blockchain-based smartphone. Likewise Samsung have allowed developers to embed blockchain calls into their applications. On the flipside, for  Apple it is unlikely that blockchain in any substantive sense will be included in future products. Allowing consumers control over their own personal access keys would be a decision at odds with their business model which looks to control the data and financial information of their consumers.
Ultimately, the true measure of the success of the technology will come when it is no longer considered newsworthy. Blockchain is one of a litany of emerging technologies modern society has at its disposal. When we finally stop talking about blockchain, we will know it has finally become part of the technology mainstream.