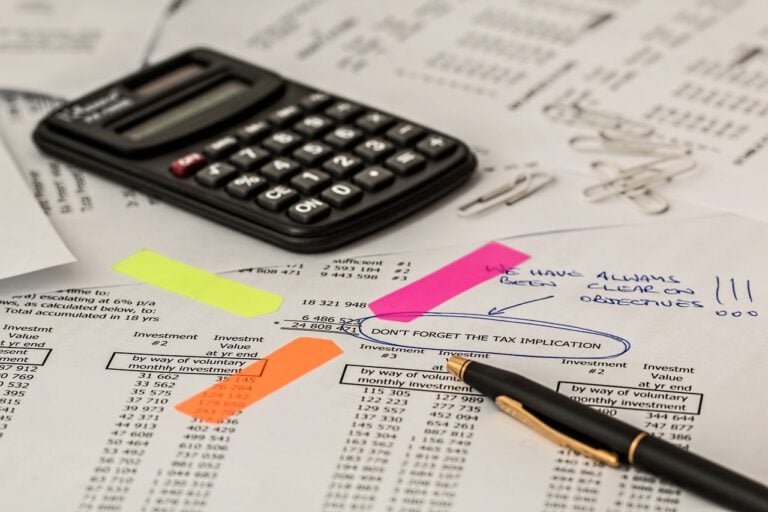 It's interesting how the greed and hunger of a few individuals drives them to engage in manipulative practices that they think will never be uncovered. But they can keep their misdeeds hidden in a secret vault only for so long. Federal investigators, whistle-blowers, or newly-appointed executives expose them. Here we take a look at the top 10 worst corporate accounting scandals of our time.
Corporate accounting scandals of massive proportions have forced many companies to declare bankruptcy. The illegal activities of a few individuals have resulted in millions of employees losing their jobs and millions of investors losing their hard-earned money.
These are the ten worst corporate accounting scandals:
10- Tyco International scandal (2002)
Tyco International was a security systems company headquartered in New Jersey. In 2002, an SEC investigation found that Tyco's CEO Dennis Kozlowski and CFO Mark Swartz had siphoned off $150 million through unapproved loans that were forgiven. They had also inflated Tyco's income by around $500 million.
ValueWalk's July 2022 Hedge Fund Update: Tiger Cub Hedge Fund Shuts Down
Welcome to our latest issue of issue of ValueWalk's hedge fund update. Below subscribers can find an excerpt in text and the full issue in PDF format. Please send us your feedback! Featuring Andurand's oil trading profits surge, Bridgewater profits from credit, and Tiger Cub Hedge Fund shuts down. Q1 2022 hedge fund letters, conferences Read More
Tyco's CEO and CFO were sentenced to 8-25 years in prison. The New Jersey company was forced to pay $2.92 billion to investors to settle a class-action lawsuit.
9- Satyam Computers scandal (2009)
Satyam was one of the largest and fastest growing IT services firms in India. In 2009, it was discovered that the company's founder and CEO B. Ramalinga Raju had inflated its revenue by $1.5 billion. It is one of the largest corporate accounting scandals in India. According to an investigation by the Central Bureau of Investigation (CBI), Raju had also inflated the company's profit margins and cash balances.
8- HealthSouth scandal (2003)
Before the accounting scandal came to light in 2003, HealthSouth was the largest publicly-traded healthcare company in the United States. Meeting investor expectations can be challenging for a publicly-traded company. But HealthSouth's CEO Richard Scrushy took the easy route. He had allegedly told his executives to inflate the transactions and earnings between 1996 and 2003.
HealthSouth inflated its earnings by a staggering $1.4 billion to meet investors' expectations. The SEC got suspicious when Scrushy sold $75 million worth of shares just a day before HealthSouth reported a huge loss. However, Richard Scrushy was acquitted of all 36 counts of accounting fraud. He served a 7-year prison sentence for bribing the governor of Alabama, though. Now he is a motivational speaker.
7- Waste Management scandal (1998)
Houston, Texas-based Waste Management had reported about $1.7 billion in fake profits. The waste management company significantly increased the depreciation time period of its plants and equipment on the balance sheets. The scandal was discovered in 1998 when the newly appointed CEO A. Maurice Meyers and his team started digging into the books.
The Securities and Exchange Commission (SEC) found the company's former CEO Dean Buntrock and other executives guilty of fraud. Waste Management settled a shareholder class-action lawsuit for $457 million. The company's auditor Arthur Andersen was also fined $7 million.
6- AIG scandal (2005)
American Insurance Group infamously received a staggering $180 billion in government bailout during the 2008 financial crisis. Just a few years prior, its CEO Hank Greenberg was found guilty of stock price manipulation and a corporate accounting scandal. The SEC was possibly tipped off by a whistleblower. The regulator found that AIG was booking loans as revenue on its books. The company was also forcing clients to use insurers with whom it had pre-existing payoff agreements.
The AIG fraud was to the tune of $4 billion. Hank Greenberg was fired and AIG had to pay $1.64 billion in penalty to the SEC. The insurance giant also had to pay $725 million to three pension funds in Ohio and $115 to a pension fund in Louisiana.
5- Freddie Mac scandal (2003)
Freddie Mac is a mortgage financing giant backed by the US government. In 2003, it was discovered that Freddie Mac had intentionally misstated earnings to the tune of $5 billion. An extensive investigation by the SEC uncovered the fraud. Freddie Mac's CEO Leland Brendsel, CFO Vaughn Clarke, and COO David Glenn were fired. The company was filed $125 million.
4- Enron scandal (2001)
Houston-based Enron was one of the world's largest energy companies. Enron CEO Jeff Skilling and former CEO Ken Lay were aggressively pursuing growth at all costs. They indulged in fraudulent accounting practices to increase revenues and profits on paper. Enron created Special Purpose Entities (SPEs) to keep billions of dollars worth of liabilities off its own books.
Thanks to whistleblowers, its accounting scandal was exposed in 2001. Enron's CEO, CFO, and COO were convicted of fraud. The company was forced to declare Chapter 11 bankruptcy. Thousands of employees lost their jobs overnight. Investors lost $74 billion in Enron.
3- Bernie Madoff scandal (2008)
Bernie Madoff pulled off one of the worst Corporate accounting scandals ever and by far the biggest Ponzi scheme of all time. His investment firm Bernard L. Madoff Investment Securities LLC defrauded investors of $64.8 billion. You need the constant flow of fresh money to run a Ponzi scheme and create the impression that you are generating boat loads of money. Madoff's Ponzi scheme came to light after the 2008 financial crisis.
Helping Madoff architect the Ponzi scheme were his accountants David Friehling and Frank DiPascalli. The fresh money coming from new investors was being shown as returns to existing investors. Bernie Madoff's sons reported him to the SEC. Madoff was sentenced to 150 years in prison. He was also ordered to pay $170 billion in restitution.
2- WorldCom scandal (2002)
WorldCom is a classic case of growth – at least on paper – at any cost. WorldCom was the second largest telecom carrier in the United States before its bankruptcy. It was aggressively acquiring smaller companies by borrowing more money. WorldCom had even proposed to merge with Sprint in a $115 billion deal.
WorldCom's internal auditors found in 2002 that the company's CEO Bernie Ebbers was cooking the books. Ebbers had reported $3.8 billion in fraudulent revenues between 1999 and 2002. The company inflated its assets by $11 billion. Ebbers was sentenced to 25 years in prison. WorldCom filed for Chapter 11 bankruptcy in 2002. Its market valuation went from $186 billion in April 1999 to $0 in 2002.
1- Lehman Brothers scandal (2008)
Lehman Brothers is by far the largest corporate bankruptcy in the US history. It's also among the largest corporate accounting scandals. The investment bank filed for bankruptcy on September 15, 2008 amid the subprime mortgage crisis. Lehman's top executives and auditors Ernst & Young were involved in one of the worst corporate account scandals of all time. They sold toxic assets worth $50 billion to Cayman Islands banks with the understanding that Lehman would buy them back eventually.
It created an impression that the financial services giant had an additional $50 billion in cash and $50 billion less of toxic assets. The fraud came to light when the company declared bankruptcy in 2008. The SEC couldn't prosecute Lehman executives or Ernst & Young due to a lack of evidence. The company had $691 billion in total assets before it declared bankruptcy.
Updated on