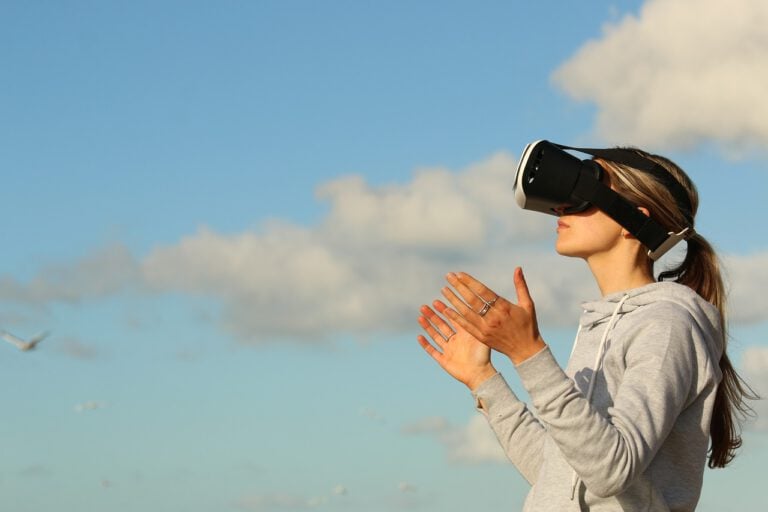 The implementation of the latest technologies, such as augmented reality and virtual reality, is consistently bringing about changes in major businesses across industries. In this blog, we will explore how the advent of AR and VR mobile app development, is transforming the way real estate businesses operate around the world. 
Did you ever think there would be a day when you would be able to buy properties at the click of a button, without the in-person site visit? The answer would've been a "No" a few decades ago. However, the wave of technological evolution has turned this fascinating dream into a reality for the global real estate market.
Q4 2019 hedge fund letters, conferences and more
Crypto Hedge Fund Three Arrows Blows Up, Others Could Follow
A few years ago, crypto hedge funds were all the rage. As cryptocurrencies rose in value, hundreds of hedge funds specializing in digital assets launched to try and capitalize on investor demand. Some of these funds recorded double-digit gains in 2020 and 2021 as cryptocurrencies surged in value. However, this year, cryptocurrencies have been under Read More
There is a great shift in how people look for and purchase properties today. As per the National Association of Realtors 2018 findings, 50% of buyers purchased their homes via the internet.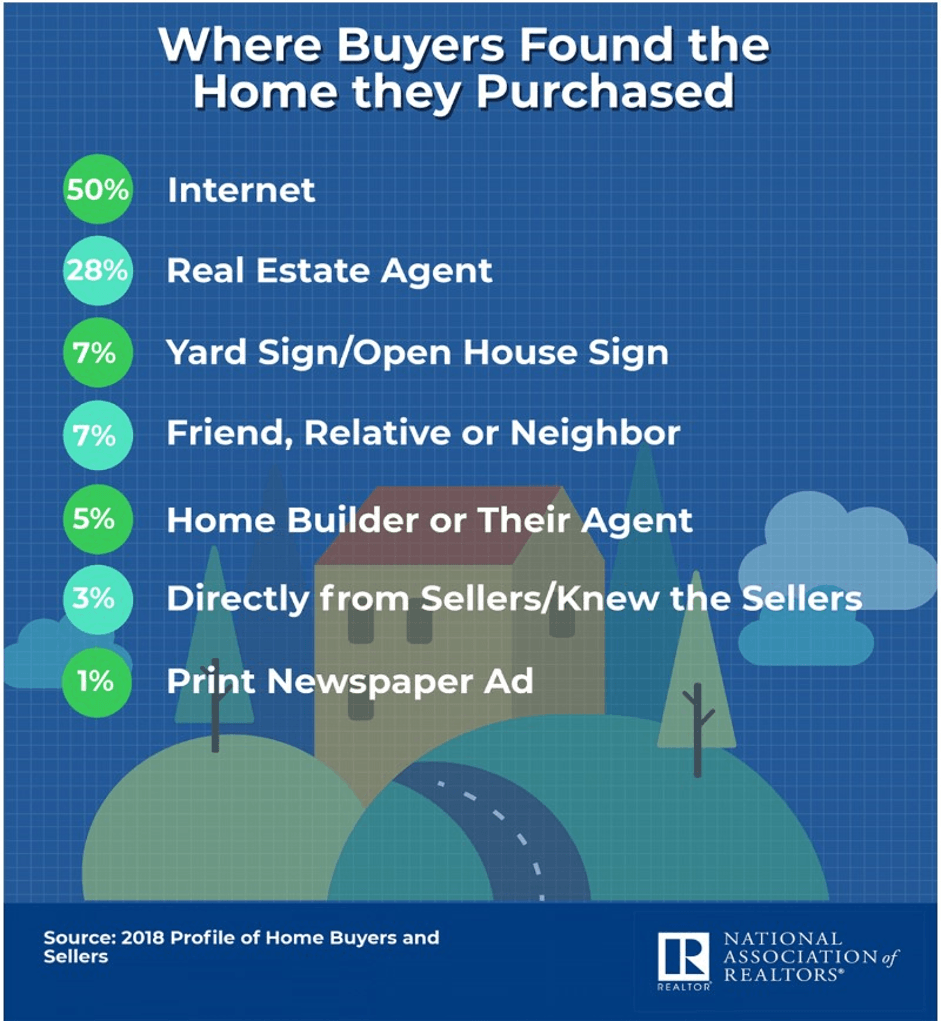 Considering that, the real estate businesses have embraced two of the most popular technologies, Virtual Reality (VR) and Augmented Reality (AR), to further enhance people's property buying experience.
Understanding AR and VR
While VR covers and replaces the field of your vision completely, AR adds digital elements to a live view, frequently, by utilizing your smartphone's camera. The popular game Pokemon Go is an AR example. On the other hand, there are various VR devices available that can transport users to different imagined and real-world environments, for instance, HTC Vive.
According to a study, the global VR and AR market would reach a whopping 209.2 billion USD by 2022. Moreover, AR and VR market with respect to real estate would hit approximately 80 billion dollars by 2025, per a Goldman Sachs report.
That's probably because these technologies not only offer individualized experience but also speed up an otherwise lengthy property buying process. But, that's not all as the impact of these technologies goes far deeper. Let's discover how.
Ways in Which AR and VR Mobile App Development is Changing the Real Estate Sector
Saves Time
Liked a few properties but don't have time to visit them? It's a common issue that a lot of potential property buyers encounter due to the fast-paced life we live in. However, the incorporation of AR and VR-enabled mobile apps have changed the game.
Through AR and VR, it has become possible for prospective buyers to explore properties that are miles away without actually going on-site. The technologically-rich app provides 'first-hand experience' detailing all the essentials about the property, including size, number of rooms, and amenities, in real-time. That saves precious time, as well as efforts, of both the buyers and agents, helping buyers filter their options in the most convenient way.
Immersive Experience
Gone are the days when people depended on newspaper ads for their property purchases. As we're living in the technological era today, even the photographs aren't enough for potential real estate buyers. They want an immersive experience that let them live the property even if it's in a different country altogether. AR and VR mobile apps help real estate businesses offer exactly that to their target customers.
Such apps, together with 3D virtual tours, let prospects feel as if they are checking out the property physically. Every corner, every minor detail are included by real estate sellers to appeal to buyers.
Moreover, such experiences are not just important but necessary, especially in the case of luxury homes where potential buyer pool is already very limited and global.
Enhanced Engagement
Thanks to the inclusion of AR and VR in real estate mobile applications, the experience of buying property online has become tangible for prospective buyers. Both of these technologies let the buyers interact with the property at display in terms of the room's plan, size, as well as placements of furniture, in a seamless manner. These apps can render 2D images into engaging 3D reality.
As a result, buyers get all the information easily, increasing the engagement to a great extent.
Access to Right Information
As buying a home or a commercial property is a big decision, it is natural for buyers to want to get even the smallest of details about it. With AR and VR-enabled apps, real estate businesses provide their potential customers with all the relevant information about the property, such as its total area, the dimensions and measurements of its walls, windows, and floor.
Apart from that, often these apps come loaded with Geo-Tag which enables buyers to know the amenities available in the surrounding area. For example, nearby businesses, public transport points, hospitals, and schools. Thus, such apps pack in every critical information that a buyer needs before they proceed to buy the property.
Increased Reach
The implementation of augmented reality in mobile apps have enabled real estate sellers to attract clientele from all across the world. This was never the case with traditional methods of doing real estate business as that depended heavily on multiple visits to brokers, property sites, in addition to geographical constraints.
However, with AR real estate mobile apps, property dealers can expose properties to buyers from all corners of the world, in an impressive way. Meaning, the more the reach, the better the chances of sales.
Informed Decision-Making
Since buying a property is a huge deal for a majority of people, they prefer to prolong the process rather than making a wrong decision. That's because there have been many instances where the buyers' visualization of the property and the actual end-product were on exact opposite ends. Thus, it naturally becomes difficult for realtors to sell their ongoing projects. However, the emergence of AR and VR mobile apps have turned things in the realtors' favor.
With the VR technology, realtors can actually show how the end product would look like with thorough details. Add to this, 3D, live interactive models of blueprints. As a result, it becomes easier for buyers to make the right property-buying decision.
Conclusion
It's important to embrace new things with changing times, especially for businesses. Both VR and AR are continually emerging technologies that are revamping the way real estate businesses markets and sells properties.
While AR/VR-rich mobile apps help property sellers grow their business, these apps assist buyers in purchasing the right property hassle-freely, creating a win-win situation for both. It won't be surprising if such apps further simplify buyers' experience in the coming years.
---
About the Author
Sourodip Biswas works with an expert team of web and mobile app developers at Space-O Canada, a leading software and website design company. He believes that "learning is a treasure that will follow its owner everywhere", so he tries to learn something new whenever possible. His work has been published on various distinguished blogs across the web.
Updated on