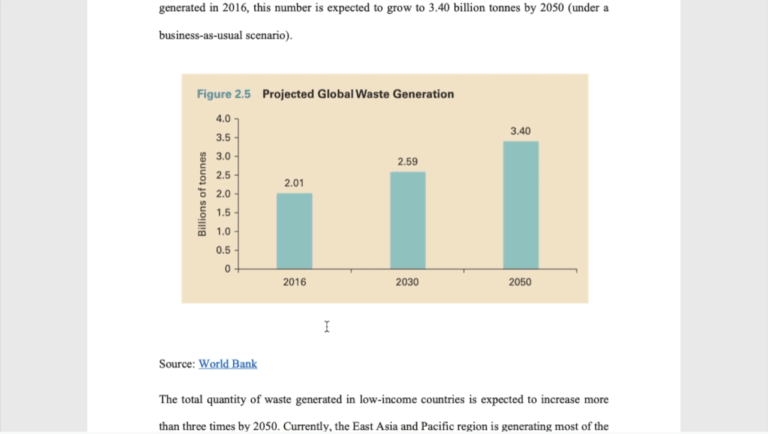 I am researching the waste management sector and this gives you a taste of what I do for a living. I first look at the waste management trends and then take the waste management etf and look at each stock from the waste management stocks list. Going so deep into a sector and stocks gives me an excellent overview of what matters when it comes to investing and what to look for in order to find great businesses to invest in. I discuss 15 stocks, from waste management stock to others that operate in the sector.

Waste Management Stocks List & Waste Management Sector Analysis – Good Businesses But Too Expensive
Transcript
Good day fellow investors. Today will be a bit different form than you might be used to. But there is a whole lot more than investing that can be just shown in a video. And this video our podcast, I want to show what I did over the last weeks, where I analyse the waste management sector and detailed I made a detailed analysis on 15 stocks in the sector, because I really wanted to dig deep into this sector because as the population is growing, as the global economy is developing, there is more and more waste.
How A Weakening PE Market Serves As Another Sign Of A Weakening Economy
Amid the turmoil in the public markets and the staggering macroeconomic environment, it should come as no surprise that the private markets are also struggling. In fact, there are some important links between private equity and the current economic environment. A closer look at PE reveals that the industry often serves as a leading indicator Read More
And I want to see whether there are some positive tailwinds in that environment. Recently, I saw a Bloomberg article discussing how the smoking, the tobacco industry has seen its first decline in male smokers over time, but then what I focused on okay, look at the number, the increased number of smokers over the past 20 years, tailwind. Consequently, tobacco stocks did extremely well and were one of the best investment over the last 20, 30, 40 years. Now things are changing.
Q3 2019 hedge fund letters, conferences and more
Investing thesis
So I want to see in the waste management industry, whether there is something interesting or not, or whether I can find some great investments. When I start with such an analysis, I usually start with with a sector overview first to see what's going on the waste management, the water the prospects for global growth, what do the trends mean to a value investor? What are the risks also, and then see, how can that analysis the sector analysis be applied to a long list of stocks, this is a report for the developed market stocks and then I plan also to make one for waste management's and related Companies in emerging markets that might be more interesting, but to understand the sector Well, I first have to learn about the developed markets.
What happened? How did those stock prices behave? How did businesses evolve? Where can most be created competitive advantages that are going to give me a durable investing advantage over the long term, even if it might be thinking as we are talking about rubbish.
So when I started researching, also some funny facts just that an American throws away two kilos or 4.4 pounds of rubbish, everyday garbage, however you want to call it.  Looking at reports, when you start with the sector analysis, you look at reports I looked at the World Bank, and then I tried to compare what's going on in developing markets, emerging markets, were just $45 are spent per year versus $300 and more spent in high income countries on waste management. So very interesting and huge potential for increase in low income countries over the long term.
Waste management sector analysis
And then, okay, projected global waste creation generation. It is a tailwind. It's a growing trend. Unfortunately, despite the recycling the everything that's also waste management so it's all about how much you move how much you recycle. And even if it's not growing, the waste will not grow perhaps the recycling will go, which will be another investing opportunity and they went to look at further.
Also if you look at the population in cities, the urbanisation more and more people in live in cities, and let somewhere where you can organise waste management and improve efficiencies of scale and of course, charge that if we look at the expected costs by income group, really, there will be huge growth in all sectors also from low income countries to high income countries, as waste management will cost more and more. So, in general, we see very, very positive trends in the environment. As I said, urbanisation population. If you want to read this report, there will be one link in the description of the video.
So, if you prefer reading, have fun. And in this podcast, I'll just give you an overview of what's going on a little bit of commentary just to comment on how I do stock market research sector research analysis, to find investments where I can invest in and then also, investing is always about risk.
Waste management PDF: https://sven-carlin-research-platform
Updated on