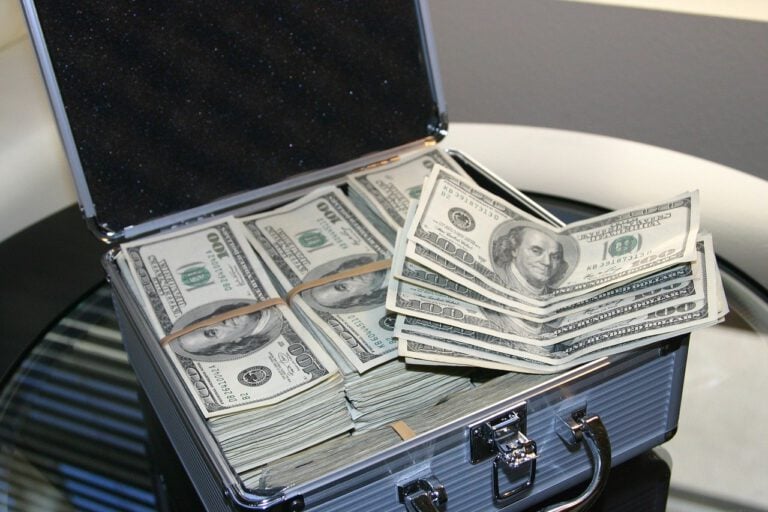 ValueWalk's interview with Ferdinand Kjaerulff, the CEO & founder of GrowthBond. In this interview, Ferdinand discusses the company's vision to provide capital to small businesses in emerging countries, how GrowthBond is different from other lending apps, the social impact of the company, the challenges they face and the biggest misconceptions about investing in Africa.
How did GrowthBond begin? What does it do with small businesses in emerging countries?
I founded GrowthBond in 2018 in Copenhagen, Denmark with a vision of providing affordable capital to small businesses in emerging countries. My previous work is CoderTrust, which has provided education to freelancers in emerging countries since 2014. I spotted the problem among small businesses in Africa that are lacking access to capital and decided to create a solution for it.
Around 450M companies in Africa are unable to get a businesses loan from the bank due to the lack of collateral. It is hard for traditional banks to serve these small businesses when it is nearly impossible to evaluate the risk/opportunity and offer them small loans with low margins. That's why I decided to create GrowthBond, a platfrom designed to provide growth capital to informal business in Africa.
Odey Tells Investors Prepare For 11% Inflation And A Market Crash [2020 Letter]
"Assets are priced for eternal delight and negative real interest rates lasting forever," Crispin Odey declared at the start of his December 2020 letter to investors of the OEI Mac fund. The $170 million fund lost -3% in December, according to a copy of an investor tear sheet, which ValueWalk has been able to review. Read More
What's so special about GrowthBond's loans to small businesses in emerging countries compared to other lending apps?
There are several lending apps that operate in emerging countries (Tala, Branch) that also provide loans to small businesses in emerging countries. However, 40% of all capital is usually spent on online marketing. The low start-up costs and an established user base mean that Facebook is the first choice for small and micro merchants who want to reach a wider and increasingly international audience. That's why we decided to provide loans for companies to run online marketing with assistance from our marketing experts. Apart from the loan, each company gets a dedicated marketing expert that works on each case and develop the most effective marketing campaigns. This way we ensure the the loan will actually bring growth and profit.
What have you achieved so far?
Within a year, we have launched in Kenya, Nigeria and Gambia and provided over 1000 loans to different companies. The industries are different: retail, food, design services, music school. Apart from financing small businesses in emerging countries, we're also building freelance communities in these regions. We organize digital marketing trainings and educational meetups for local freelancers, who then work for funded SMEs.
How do you measure the social impact of GrowthBond's loans to small businesses in emerging countries?
Over 20 millions of formal and informal SMEs lack access to capital, according to the World Bank. Whereas small and medium size businesses comprise a majority of businesses in Africa. Therefore, closing a credit gap, is one of the key issues in fostering Africa's economic growth. And we aim to solve it, by providing affordable collateral free capital to small and micro entrepreneurs businesses in African countries.
Apart from that, online lending to small businesses brings valuable benefits to economic growth. Small and micro businesses from small cafes to one-man manufactires provide everyday services and good to a large part of population in Africa. Moreover, these businesses also employ a big part of population. For example, for every $100 provided – $100 comes in wages, $300 return in GDP.
By educating and employing young workers as a marketing experts on our platform, we aim to bring this young population from informal economy to a formal and transparent economy.
What challenges do you face as a business?
Africa is a large and diverse market for us. We're working on the strategic partnerships with local actors to get closer to our potential clients and small businesses in emerging countries. We're also working on further development better risk-assessment process.
Tell me GrowthBond's biggest strength?
Our biggest strength is our online marketing services. We have everything for small and young business owners to growth their businesses. Our marketing experts work on each case with a personal approach, we develop chatbots, help with launching website and online store.
Tell me the biggest misconceptions about investing in Africa?
I think one of the popular misconception is the generalization of Africa. Africa is huge and very diverse continent (second largest by population and land). People, economies, landscapes, cultures are very vary across the continent. Therefore, it is vital to evaluate a specific region/country before investing in there.
Do you foresee the massive projected population growth of the continent being a helping or hindering factor?
The African population is expected to almost double by 2050. Thus, adding 1.2 billion people to current 1.3 billion. Such rigid growth brings more challenges to the development of the continent. It's harder to solve problems of poverty, equality, malnutrition and education. This fast growing population slowing down all these processes.
---
About the Author
Ferdinand Kjaerulff is an entrepreneur with 8 years of experience in launching different web startups. In 2014 he co-founded EdTech company Coderstrust that provides education and work access to freelancers in emerging countries. The project was supported by Nobel Price winner Muhammad Yunnus. In 2018 Ferdinand started a fintech company GrowthBond that provides microloans for Facebook ads to small businesses in emerging countries in Africa and other regions.
Q3 2019 hedge fund letters, conferences and more