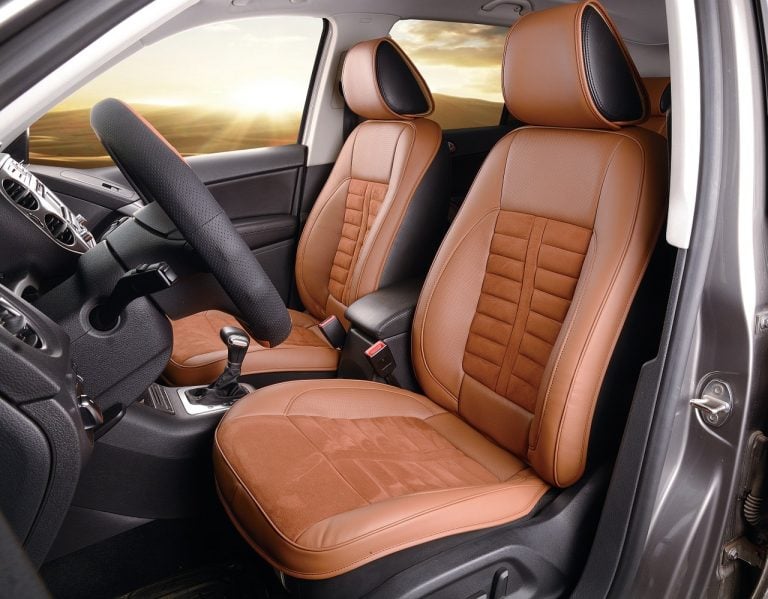 Like with the smartphones, the auto industry is witnessing newer tech now and then. Now that the autonomous and self-driving cars are becoming a common phenomenon, the auto industry, it seems, is looking to develop a new category of vehicles, called Self-Healing Cars, with the help of Artificial Intelligence (AI).
Self-healing car uses Artificial Intelligence
A Tel Aviv-based start-up Aurora Labs, claims to have developed a software, called self-healing car. The software works as a proactive and remote system, which not only detects any issue with the vehicle, but fixes it as well. A self-healing car does not mean that the car will magically heal by itself. Rather, the software will fix the potential issues before they turn into a disaster.
"The most critical aspect of all that sophistication and software coming into the car is whether you can trust it, even before you hand over complete autonomy to the car. It poses a lot of challenges to car-makers," co-founder and chief operating officer of Aurora Labs, Ori Lederman told The Jerusalem Post.
Robinhood 2021 Conference: Cathie Wood discusses her investment process with Lee Ainslie [Exclusive]
ARK Invest is known for targeting high-growth technology companies, with one of its most recent additions being DraftKings. In an interview with Maverick's Lee Ainslie at the Robinhood Investors Conference this week, Cathie Wood of ARK Invest discussed the firm's process and updated its views on some positions, including Tesla. Q1 2021 hedge fund letters, Read More
Elaborating on the challenges, Lederman says the challenges include whether or not software issues can be identified after the car is sold, if the issue can be resolved safely and securely or not, and if the issue can be fixed without interfering with the normal use of the car.
Israeli entrepreneurs develop 'self-healing' cars powered by machine learning and AI: Tel Aviv-based start-up Aurora Labs has made a proactive and remote system to detect and fix potential vehicle malfunctions, and update and validate in-car… https://t.co/VBOtsYkMfF JPost pic.twitter.com/qXWgz0M6TU

— Jewish Community (@JComm_NewsFeeds) December 15, 2019
Talking about the technology behind the self healing car software, the company says it works similar to how a human body works. An auto-immune system in the human body can detect in advance if something is not right and then, take measure accordingly to fix it, such as raising body temperature, white blood count and more. Sometimes a human body can fix the issue on its own, while sometimes an external help is needed.
Aurora Labs' technology for self healing cars uses a similar approach. The software detects if anything starts to go wrong and fixes it before it results into anything serious. Aurora Labs' uses Line-Of-Code Behavior technology, which is backed by machine learning and artificial intelligence.
Over-the-air updates to save owners time
Aurora Labs' software establishes a deep understanding between the softwares installed on 100 vehicle Engine Control Units (ECU).  Apart from detecting issues with the software, the technology would enable remote, over-the-air software updates. This would free owners from bringing their vehicles to the OEM dealership to fix any issue with the vehicle's software. Last year, about eight million vehicles were recalled in just the US along owing to software issues.
Such over-the-air software updates would be similar to how smartphone apps are updated. This would enable the car makers to update and improve the software running on the vehicles continuously. The car makers, however, will have to meet the stringent cyber security regulations set by the concerned authorities.
Aurora Labs COO believes that buyers perspective towards the technology would change as more car makers use over-the-air repair methods for the benefit of the customers. To bring the technology into mainstream, the company is in talks with major automakers in the US, Germany, Korea, and Japan.
"When they buy a new car, they should want to ask the dealership that they have the ability to detect, fix, and recover so they don't need to go to the dealership," the executive said.
Aurora Labs was founded in 2016 by Lederman and CEO Zohar Fox. Since then, it has raised $11.5 million in funding. The start-up has offices in Michigan and the North Macedonian capital of Skopje, and also owns a subsidiary near Munich.
Lamborghini's self-healing car
This is not the first time that we hear about self-healing cars. A couple of years back, Lamborghini teased a concept car of the world's first self-healing sports car. Lamborghini created this super car with the help from MIT (Massachusetts Institute of Technology) researchers in Boston.
The car, called Terzo Millennio (meaning third millennium in Italian) comes with the ability to detect and repair cracks on the body of the car. This super car uses sensors to carry its health check for identifying (and then repair) any damages. The car fills the crack with nanotubes to prevent it from spreading further.
Lamborghini's concept car is an all-electric car that relies on supercapacitors, rather than conventional batteries. These supercapacitors are created using carbon. Since supercapacitors are smaller and lighter than conventional batteries, it allows them to form into the car's body.
Also, the car features an energy storage system, which ensures rapid charging and enough power to carry self-healing. Each wheel features its own electric engine.