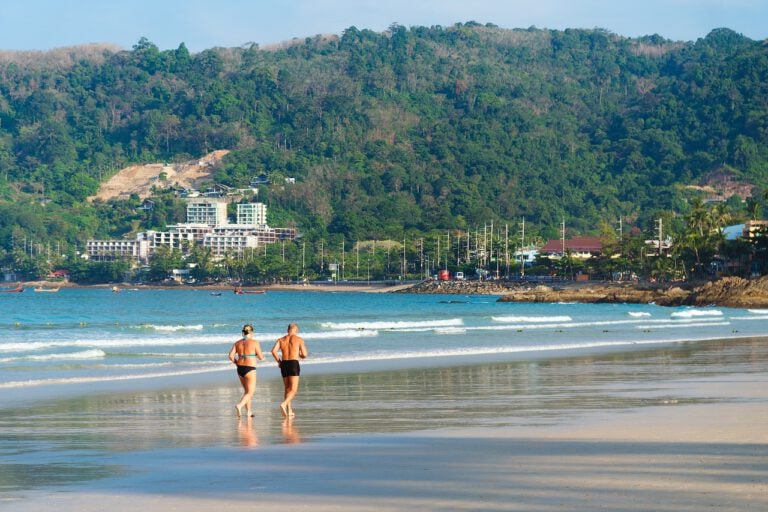 Have you finally decided it's time to retire? Ready to spend your time vacationing, golfing, and lounging on the beach with your grandchildren? If so, congratulations! You worked hard your whole life, and you deserve to relax for once. But if you want to enjoy retirement to its fullest potential, you'll need some money. And unfortunately, you may need more money than your savings, 401k, and Social Security plan will provide. Luckily, you can continue to earn income by investing some of your money. In this article, we'll discuss some of the best investments for retirees.
By placing some of your money into these channels, you'll be able to grow your savings and earn dividend payouts. That way, you can enjoy the retirement you've always dreamt of, and may even have enough left over to leave for your family.
Odey Warns Spread Of Stock Market Gambling Faster Than Latest "Mutation Of COVID" [2020 Letter]
Crispin Odey's flagship investment strategy, the Odey European Fund, lost - 30.5% in 2020, according to a copy of the strategy's fourth-quarter letter to investors, a copy of which ValueWalk has been able to review. This was one of the worst performances in the fund's history. Since its inception in 1992, it has lost more Read More
Read on to learn where you should invest your retirement money.
Annuities
Annuities are a loan agreement between you and an insurance provider. You invest a certain amount of cash into their company, and they promise to pay you back with interest at a later date.
This is a great investment for retirees because annuities are designed to pay out a steady amount of money over time.
In other words:
You'll essentially receive a quarterly or yearly "paycheck" for investing your money. And you'll know exactly how much you're going to get each time.
It takes a lot of the gambling and guesswork out of investing, which is perfect for those seeking the safest possible investment.
Most annuity contracts involve a fee, so you should expect to pay at least 1% on your investment. But you also have the potential to earn 5% back, which, depending on your contribution, could equal out to a decent-sized payout, making annuities among the best investments for retirees.
Dividend Stocks
There's a good chance that the retirement plan you contributed to throughout your career included some dividend stocks.
Essentially, these are stocks that give you quarterly payouts for each share you own in the company.
For example:
During the first three quarters of 2019, McDonald's paid a cash dividend of $1.16 per share to all of its investors.
So if you held a hundred shares of McDonald's stock during that time, you would have earned $350 simply for holding onto your shares.
Every quarter, you can either withdraw your dividends (and put them toward your next vacation) or reinvest the money into more stock.
If you decide to reinvest, you'll earn an even bigger payout the next quarter!
One thing to keep in mind, however, is that dividend payouts are considered capital gains by the IRS, so you'll have to pay taxes on them.
Why Real Estate Investment Trusts (REITs) are among the best investments for retirees
You don't have to buy property directly to make money in real estate.
Instead, you can invest some of your savings into real estate investment trusts, or REITs.
In short, these are companies that own large quantities of property. Some of these companies own buildings and plots of land all around the globe, while others focus on one specific region.
REIT investments work similarly to stocks. You give a company money to buy new properties and maintain their current ones, and they'll cut you in on a percentage of their earnings.
It's a great way to profit in the real estate business without having to do all of the hard labor involved in being a property manager!
Plus, retired people tend to love investing in REITS, because they're much safer than stocks. These trusts aren't connected to a stock exchange, so they aren't affected by stock market performance.
And, REIT dividends tend to be much higher than stock dividends. While the average S&P 500 stock pays out roughly 1.9% per quarter, a typical equity REIT pays upwards of 5%. Not a bad option if you're looking to grow your savings!
Municipal Bonds
Municipal bonds are a way for cities, states, and countries to source money for projects. They'll borrow money from citizens in the form of bonds to pay for schools, libraries, highways, and other projects.
I know what you're thinking:
Don't taxes pay for those things?
Well, yes. But when the government is over budget, they'll finance projects by asking for loans.
And if you give them a loan, they'll pay you back with interest!
So, you can actually earn money on your retirement savings by loaning a portion of it to the government.
They'll use it to fund their projects, and they'll pay you back more money at a later date. Depending on the length of the loan period, you can earn up to 2% each year on your investment.
Municipal bonds are one of the best investments for retirees because many of them are tax-exempt. If you put your money into a tax-free bond, you'll be able to keep all of your earnings to yourself!
U.S. Treasury Bonds for your nest-egg?
Treasury bonds (or T-bonds) are very similar to municipal ones. Instead of loaning money to a particular city or state, however, you let the United States Treasury borrow it.
And when you buy a bond from them, the Treasury agrees to pay you back interest on your loan.
One great thing about these bonds is that they have a fixed interest rate. Your exact rate is determined by the length of the loan.
If you enter into a 10-year loan period, for example, you'll earn between 1.5% and 2% annually. If you retired early and want to enter into a 30-year loan, you'll earn upwards of 3% per year.
T-bonds aren't taxed by state governments, either. So when you withdraw your earnings at the end of your loan period, you'll only have to pay federal taxes on your gains.
All in all, treasury bonds are a relatively low-risk investment for retirees. If you have a good amount of money saved up but would like to earn a bit of interest on your savings, this is definitely an option to consider.
Conclusion on the best investments for retirees
Don't let retirement stop you from earning money. Even after you've traded your work uniform in for a Hawaiian shirt, you can continue to bring in some income. These investment options are all great ways to do so.
But before you invest your money anywhere, make sure to talk to a financial advisor. Even if you're only looking to earn a small amount back, it's always smart to talk to a professional. They'll help you make the smart fiscal choices and get the biggest possible returns.
Now, what are you waiting for? Get the money invested so you can get back to that Piña Colada. Next round's on you!
---
About the Author:
Maggie Litka is a business manager at Marvelle at Southcenter. She received her bachelor's degree in Hospitality Business Management from Washington State University.
[REITs]
Q3 2019 hedge fund letters, conferences and more