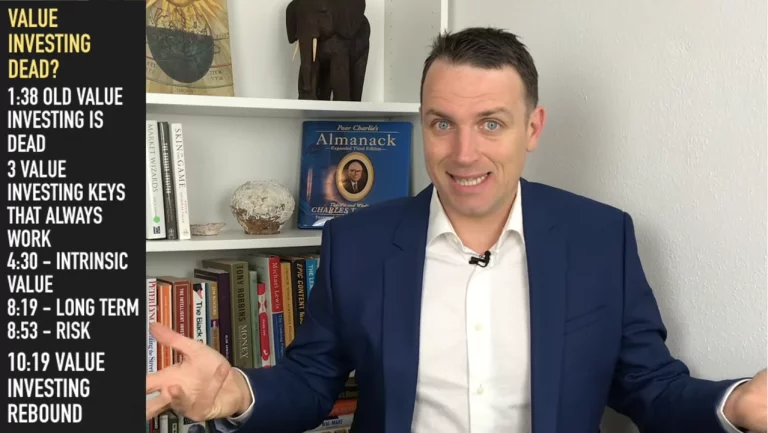 What is value investing and is value investing dead? Whether value investing is dead depends on the definition you have. If you look at so called value investing metrics, it is certainly dead because you invest by looking into the rear view mirror. If you take Warren Buffett's definition of value investing based on intrinsic value and a margin of safety, value investing is the best way to invest now, in 2020 and beyond. Modern value investing will work forever and will deliver the best investment returns!
Value Investing Is Dead! But The Warren Buffett Value Investing Way Will Never Die
Q3 2019 hedge fund letters, conferences and more
David Einhorn At The 2021 Sohn Investment Conference: Buy These Copper Plays
There's a gold rush coming as electric vehicle manufacturers fight for market share, proclaimed David Einhorn at this year's 2021 Sohn Investment Conference. Check out our coverage of the 2021 Sohn Investment Conference here. Q1 2021 hedge fund letters, conferences and more SORRY! This content is exclusively for paying members. SIGN UP HERE If you Read More
Transcript
Good day fellow investors. Over the past years, the message has been clear value investing is dead. I agree especially when they define it as it is usually defined, low price earnings, low price to book, low price to cash flows. However, there is a different definition of value investing that has worked since ever and will work forever. And that is the definition I'm going to give you to really put value investing what is we can call it modern value investing that will work forever, no matter that old value investing might be dead.
Let me give an explanation of value investing all value investing, new value investing, what are the key factors to focus if you want to win when investing that's really us the truth everlasting value investing, the general environment, underperforming, over performing that is always talked in the media and then at the end of the video you will know exactly what to focus on how to focus, how to invest, where to invest, that will bring you two extremely good investing returns over your lifetime. You're not investing for the next two, three years, or in this hot stock in this hot trend.
No, that's not going to bring you to returns. You have to find things that will work forever. And this is what you're going to get in this video.
Value stock performance
So is value investing dead? Well, value investing has been usually defined defined as low price to book value, low price earnings ratios and low price to cash flow ratios. When you defined things like that, when you define things and when you look at investments by looking into a rearview mirror, because all that data price earnings, price to cash flow looks in the rearview mirror, then it's certainly dead because investing is about what's going to happen next, not what happened in the past.
So if we look at many value investing definitions from free cash flow to enterprise value, book value to price earnings yield, sales to price, forward earnings to price, we can see big variations in related returns over 15 years book value to price over the last 15 years delivered 16% free cash flow to enterprise value delivered 220%.
So does this mean free cash flow to enterprise value works and book value to price doesn't work? No. It's simply that sometimes something works something something else this is just the statistics, statistics looking in the rearview mirror does not relevant for long term investors.
Then no one measure of value has consistently performed better than others some there have been price to book value has done good price to earnings. Other times price to cash flows has done better over the last year's price to book value did really, really bad, a little bit better price to earnings. So you never know what's going to work?
Value investing dead?
Well, in general value stocks again defined as usual defined as Benjamin Graham discussed in his book have performed terribly over the last 10 years. If we look at the rest of 3000 value versus the Russell 3000 growth index, value stocks are up 150% while growth stocks are up what 350% so a huge difference and that's why people are saying okay, value stocks are dead. If we look at the vanguard growth versus value index funds, we can see that in the 2000s value was over performing.
But since the 2008 crisis venues really, really underperforming, I'll bet a little bit better than in the Russell. So again, question about is how they measure it, then what is value investing in? Is it dead? As I said, Yes, value investing, if you take a fixed measure based on the past will always be dead because you never know what will work better what will work worse over the next five to 10 years.
It's all about sentiment statistics. What you need is something that you can rely all the time on. And that's something there are three core things when it comes to value investing. The first thing is cash flow, intrinsic value, Warren Buffett defines value investing by looking at the intrinsic value of a business and then trying to buy it below that intrinsic value. How does he define intrinsic value?