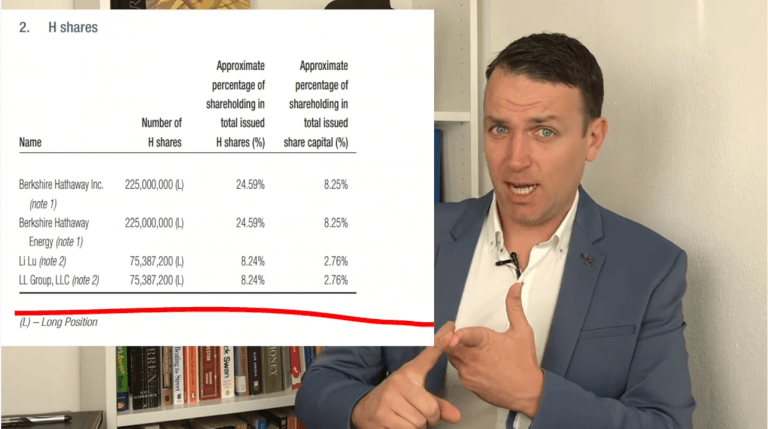 BYD stock, the Chinese Tesla owned by Warren Buffett gives exposure to EV, batteries and other interesting options like Sky Rail.
The Chinese Tesla?
Q3 2019 hedge fund letters, conferences and more
How To Invest In India's Growth with INDF's Amit Anand
ValueWalk's Raul Panganiban interviews Amit Anand, Co-Founder of INDF, and discusses his approach to investing and why India Financials are very attractive today. Q1 2021 hedge fund letters, conferences and more The following is a computer generated transcript and may contain some errors. Interview with INDF's Amit Anand
Transcript
Good day fellow investors, When it comes to Chinese stocks, everybody is saying stay away from that it's a fraud. But what Warren Buffett owns 8.25% of the company, Charlie Munger owns the company, then we have to also look at from a different perspective.
Further, what if the company is very, very similar to Tesla, but profitable? It's actually the leader in electric vehicle sales in the globe, is investing similarly to Tesla into battery factories, electric buses, Sky rail, not the Boring Xompany has a much better financial situation. And as I said, Warren Buffett is invested in it. It's always risky.
It is selling mostly cars, like Tesla, but then some people say it's a data company, but let's focus now on what is there and let's see whether this is something that fits your portfolio or not. I don't know who will win the electric vehicle race. Who will be done in dominant in five to 10 years. But the key is to understand the risk and reward and see how that fits your portfolio. That's what investing is all about.
10 years ago, it was a positive risk reward for Warren Buffett, he took the bet he did really, really well. And the management says they want to increase sales about seven times over the next 6-7 years become a 1 trillion Renminbi company from the current 120 billion sales. So that's huge upside if they make that by selling cars, selling batteries.
They're entering into deals with Toyota, some other Chinese car companies, and they're creating batteries. They have the technology. They're doing buses, garbage trucks, so they're doing a lot of things that Tesla is also doing, but let's say on a much, much less fancy and glittering way, they're simply doing it. It's a business and they treat it like a business, not like we are doing who knows what. So that's a difference perhaps of a difference in culture, but Buffet doesn't own Tesla Buffett owns this.
BYD stock - financials
Let me give you an overview of the company, and then we'll finish with the risk and reward the financial analysis, and how could this fit your portfolio from an investment perspective? Let's start. All right. So let me give you an overview of what BYD is. The interest of the Chinese government is to get rid of oil because of environmental issues and because they don't have it, they don't have much of it. So it's much better if they could switch to some new technologies that would be beneficial also for the development of China because of the technology component of it but also from an environmental perspective. China is a communist country.
So what they say has to be down if they say no more fuel engines by 2030, so it will be. We'll see whether it will be profitable for China or not. However BYD gives you exposure to that is the largest EV battery producer in China, which gives it an advantage as said Berkshire and Munger are invested also Li Lu with Himalaya Capital.
BYD stock outlook
So they get sales from automotive and related products 59%, 34% from handset components and assembly services so they service the smartphone industry and then rechargeable batteries just 7% but a lot of these components are growing fast still growing fast revenues are growing fast.
So BYD is a fast grower and if it continues to grow at 20-30% over the next five to 10 years, which is the goal of the management. This could be a 5 to 10-bagger over the next few years. Currently it is in a downturn. Smartphone shipments are down, electric vehicles are down and following the stock is also down because the market is always so focused on the short term if next quarter is bad, let's sell, sell, sell, sell. And then again in China, stock market investing is not really long term weekend, a weekend is very, very long term. So a lot of gambling, nobody wants to hold something that has the chance of going down, which creates opportunities for long term investors like Buffett invested in 2008. So the developments, for example, something very interesting.
They plan to do an IPO of the battery business by 2022 to separate it from a car supplier and really give perspective on what the company is really focusing on, which is batteries. And that would separate the low margin business cars highly competitive to something where they have an advantage for now they have the supply chain, they have the production.