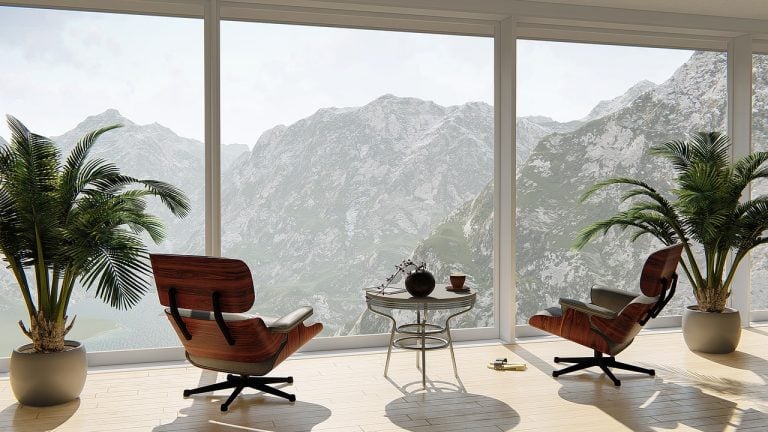 Recently, at an event hosted by Originate, UCLA Anderson Venture Accelerator, and BCG Digital Ventures, the industry's top real estate leaders converged in Los Angeles, to delve into the future of home buying. The theme of the night? Technology.
Despite real estate being the largest asset class in the world, with residential real estate alone making up $1.3 trillion of the U.S. GDP, it has also been one of the slowest to adopt innovative technology, relying on outdated processes and software. With millennials, accustomed to mobile-first, personalized processes, now making up 36% of the home-buying market, a new wave of 'proptech' companies is setting out to fix the complex processes associated with home buying.
With this in mind, here are the top predictions in real estate technology that will shape 2020 & beyond:
Seth Klarman Describes His Approach In Rare Harvard Interview
In a rare interview with Harvard Business School that was published online earlier this month, (it has since been taken down) value investor Seth Klarman spoke at length about his investment process, philosophy and the changes value investors have had to overcome during the past decade. Klarman's hedge fund, the Boston-based Baupost has one of Read More
1. Investments will continue to pour into real estate technology
Lew Feldman, Founder & CEO, Heritage Capital Ventures opened up the event by discussing his formula for successful tech investments. Borrowing from financier Michael Milken's famed formula, Lew believes that "prosperity is the function of the ethical application of technology to multiply the value of human capital, social capital and real assets." As an industry bogged down by outdated processes, paperwork and middlemen, real estate couldn't be more ready for the injection of technology.
A decade ago, technology turned Wall Street on its head by presenting the notion that a company isn't worth the sum of its profits, rather, how much debt it's willing to take on to invest in technology to innovate. The proptech industry has taken this head on, developing a set of powerful technologies to change the ways we research, rent, manage and invest in real estate.
In 2019 so far, proptech has raised an overwhelming $13 billion in VC funding — and as more investors catch on to the vast potential of tech to transform this industry, funds will only continue to pour in. Real estate developers themselves are investing millions in technology, and real estate-specific VCs like Fifth Wall are emerging to dedicate themselves completely to this vertical.
2. The needs of millennials will change ingrained home buying processes
Cari Jacobs, a veteran marketer, joined Unison in 2018 to solve a problem that almost every person comes across at some point in their lives: the ability to come up with the funds needed to buy a home. Unison, which owns 85% of the home co-investing market, helps people put down payments on homes by connecting them with credible funding sources.
With the average American graduating college with a student loan debt burden of $29,800, it's no wonder that millennials struggle to save enough money to buy a home. Further, according to Unison's research, if we assume average incomes and a 20 percent down payment, it would take the average college graduate living and working in the Los Angeles area 43 years to afford a down payment on a house!
Per Cari, "The mortgage industry has been around since the 1100s and hasn't changed much at all since." Unison and other forward-looking startups are looking to disrupt the archaic mortgage process by bringing the sharing economy to home-ownership.
Just as millennials are used to sharing rides and homestays, Unison unlocks the power of the sharing economy to bring it home-ownership as well. And this sharing economy model isn't only of benefit to the consumer. It benefits institutional investment investors like endowments and pension funds as well, as in the past they have not had a way to invest in the enormous asset class of residential real estate at scale. Unison provides a matchmaking service between these funds and prospective home-owners that need help finding a funding source, in a process they call home co-investing.
3. Real estate technology will not only disrupt the obvious
The first innovations that come to mind when thinking about real estate tech are property listing websites, tech-enabled brokerage models and iBuyers. But as the real estate technology industry matures, tech will also be applied to countless other processes currently being overlooked, or simply hidden beneath the surface.
Endpoint is a two-year old startup focused on delivering title and escrow through a simple to use suite of mobile and web apps. Title and escrow are two of the biggest elements of the home-buying process, and also two of the most outdated — with a fundamental lack of transparency for all parties involved. Today's consumers are used to doing everything on their phones, so why shouldn't they be able to close on their home on mobile as well? Endpoint's user experience keeps all parties effortlessly in the know throughout the transaction, giving visibility into the closing process with real-time progress tracking, push notifications and secure messaging.
The platform is also used as an educational tool for first-time buyers to take the confusion out of the often complicated steps of the title and escrow process. Depositing earnest money, e-signing documents and scheduling a notary can all be completed directly in the application.
4. Tech will bring much-needed transparency to real estate
All panelists agreed on one thing — that technology will bring a level of trust and credibility to real estate that's been missing. For example, Unison tracks a credibility score across each of its transactions, where users can review and rate how authentic the process has been.
Just as today's consumers are used to tracking their food orders and rideshares, they want to be kept in the know on each and every step of the home buying and selling process as well. That's why proptech companies like Unison and Endpoint have a real opportunity to take the confusion out of real estate processes.
Lew Feldman closed the evening out by saying, "Transparency has changed logistics." Just as technology has changed every aspect of our lives, rest assured that it will only continue to revolutionize technology too.
Watch this space. It will only continue to heat up.
---
About the Author:
Devon Ferreira is Global Head of Strategy, Product & Design at software development and design firm Originate, where he works with both well-funded startups and senior executives from Fortune 100 companies on digital transformation.This includes advising them on overall strategy, helping them translate vision into reality, and accelerating their journey from concept-to-launch for new digital products.
Prior to his work with Originate, Devon provided strategic advisory services to global organizations as a member of the Strategy& (previously Booz & Company) digital services team, and previously, held executive positions at Oakley and Disney.
As the global head of consumer digital at Oakley, Devon oversaw global e-commerce, digital marketing, digital consumer experience, loyalty and mobile apps. At Disney, Devon designed and implemented successful digital campaigns.
Updated on