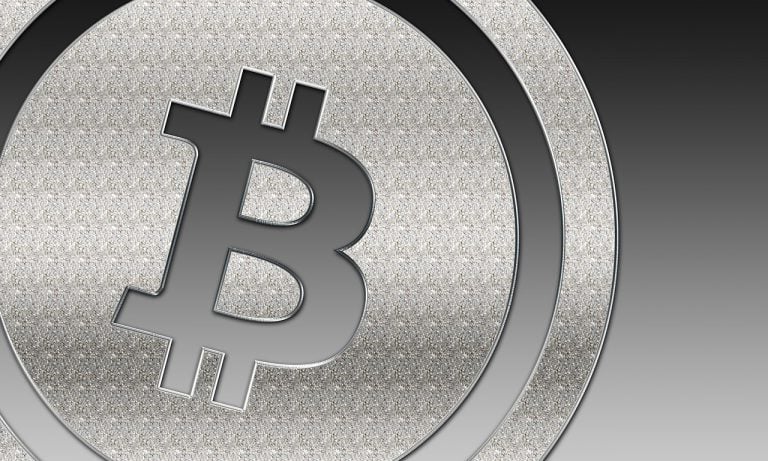 Following the news that Mastercard is developing a blockchain-powered cross-border payments platform as part of its strategic partnership with R3, see below for some some expert takes from blockchain industry leaders.
The new platform hopes to help tackle industry issues such as costly payment processing, liquidity management and a paucity of standardization and connectivity between banks and domestic clearing systems. The strategic partnership aims to bring blockchain-enabled payments to businesses across the globe.
[REITs]
Star hedge fund macro trader Colin Lancaster warns: Inflation is back
Talk of inflation has been swirling for some time amid all the stimulus that's been pouring into the market and the soaring debt levels in the U.S. The Federal Reserve has said that any inflation that does occur will be temporary, but one hedge fund macro trader says there are plenty of reasons not to Read More
Q2 hedge fund letters, conference, scoops etc
Filipe Castro, Co-Founder, and CIO at UTRUST, the cryptocurrency payments platform solution offering instant transactions, said,
"This partnership demonstrates Mastercard's intent to leverage blockchain technology to gain a competitive advantage. This is not Mastercard's first foray into blockchain. Their first implementation with DLT was not in the world of payments but in the verification of the provenance of luxury goods 
In payments and beyond, it is not the first blockchain project where Mastercard is involved – e.g., the creation of a blockchain for verifying the provenance of luxury goods.

Many companies are experimenting with the more cutting-edge implementations of blockchain technology, creating standalone internal units and investing in promising startups dealing with cryptoassets. These investments are driven by a need to protect against disruptive change, innovate their models and tackle a sector of high growth at a time of stagnating interest rates.
Payments are a killer app for blockchain, unlike any other due to their mass appeal – a use-case that is especially relevant for the mainstream adoption of digital currencies as a means of payment. In an age of fast information & instant feedback, where digital and physical augment each other, a universally trusted, verifiable and privacy-conscious means of value transmission will play a pivotal role. This follows the same cycle of continuous technology evolution we have seen in the early ages of the internet. In the same way, email or the browser were killer apps of the early internet age, relying on protocols and foundations of years prior. Those, in turn, led to the next wave of killer apps – search engines, social networks, mobile-centric apps and more. All of those had implications beyond just technology, tackling specific segments – be it productivity, communication or human relations. This time is money itself."
Sky Guo, CEO, and Co-Founder of Cypherium, the enterprise-ready blockchain solution
"We have seen a number of major financial corporations enter the blockchain space in a similar fashion, and MasterCard follows suit. The difficulty here has been distinguishing institutional recognition of this valuable technology from corporate appropriation. 
On one hand, we can't survive as new financial systems without meaningful recognition from and conversation with legacy systems, such as MasterCard and other centralized goliaths. On the other hand, these technologies—especially the public blockchains—pose a very real threat to the business models of a number of these companies, and in order to quell their disruption, giants like MasterCard want to absorb crypto projects on their own terms. 
Ultimately, if blockchains scale to their full extent, there will be little need for the kind of private DLTs JPMorgan, Facebook, and now MasterCard propose. The true killer Dapp will make obsolete these private networks; it will be faster and cheaper to use while returning financial economy to its users; that is the promise of Bitcoin that so many new chains are trying to fulfill. So one can see that their motivation in entering the space is, at least partially, guided by their need to street the conversation, to dictate the way in which blockchain technology enters the world. For now, though, blockchain must support and participate in these projects."
Commenting on the payments platform, Charles Lu, CEO of Findora said:
"While it's not clear yet whether the proposed initiatives will go beyond proof-of-concept, the news that Mastercard is to develop a blockchain-based cross-border payments platform is a welcome move. 
Tech giants such as Mastercard play an influential role in encouraging the acceptance of cutting-edge technologies and this news is symbolic of Mastercard's willingness to challenge the status quo and seek solutions to improve current payment systems. 
Change is on the horizon and, as technology continues to evolve, we are witnessing cryptographic breakthroughs including zero-knowledge proofs, multiparty computation, and scalability solutions — all of which have the potential to shake up the financial industry as we know it."